Meet Becky Boender Ochsner, a local farm girl, mother of five, foodie and Certified Professional Photographer finding joy in capturing people's everyday stories. Once destined for the fields of architecture or engineering, Becky has since channeled her love for design and how things work through her photography, studying light and science in a different way. Instead of designing homes for others, she's creating tangible, wall-adorning memories that help make a house a home. In our fast-paced, technology-driven world, these captured memories are a valuable gift to families, reminding them of what's truly important. With the holiday season here, consider the gift of a future photo session that will outlast any toy or gadget under the tree. Memories truly are the gifts that keep on giving!  Becky Ochsner Photography
1. Please describe your business/services.
I'm a photographer that guides clients in putting the people you love on the walls of your home. I photograph families, seniors and children. (Check out some of her work on her Becky Ochsner Photography Facebook page) 
2. How long have you been in operation?
I've been photographing since 2011 and transitioned to a full-service photography studio in 2019. In March of 2020, I passed the written and image tests to become a CPP (Certified Professional Photographer) from the Professional Photographers of America.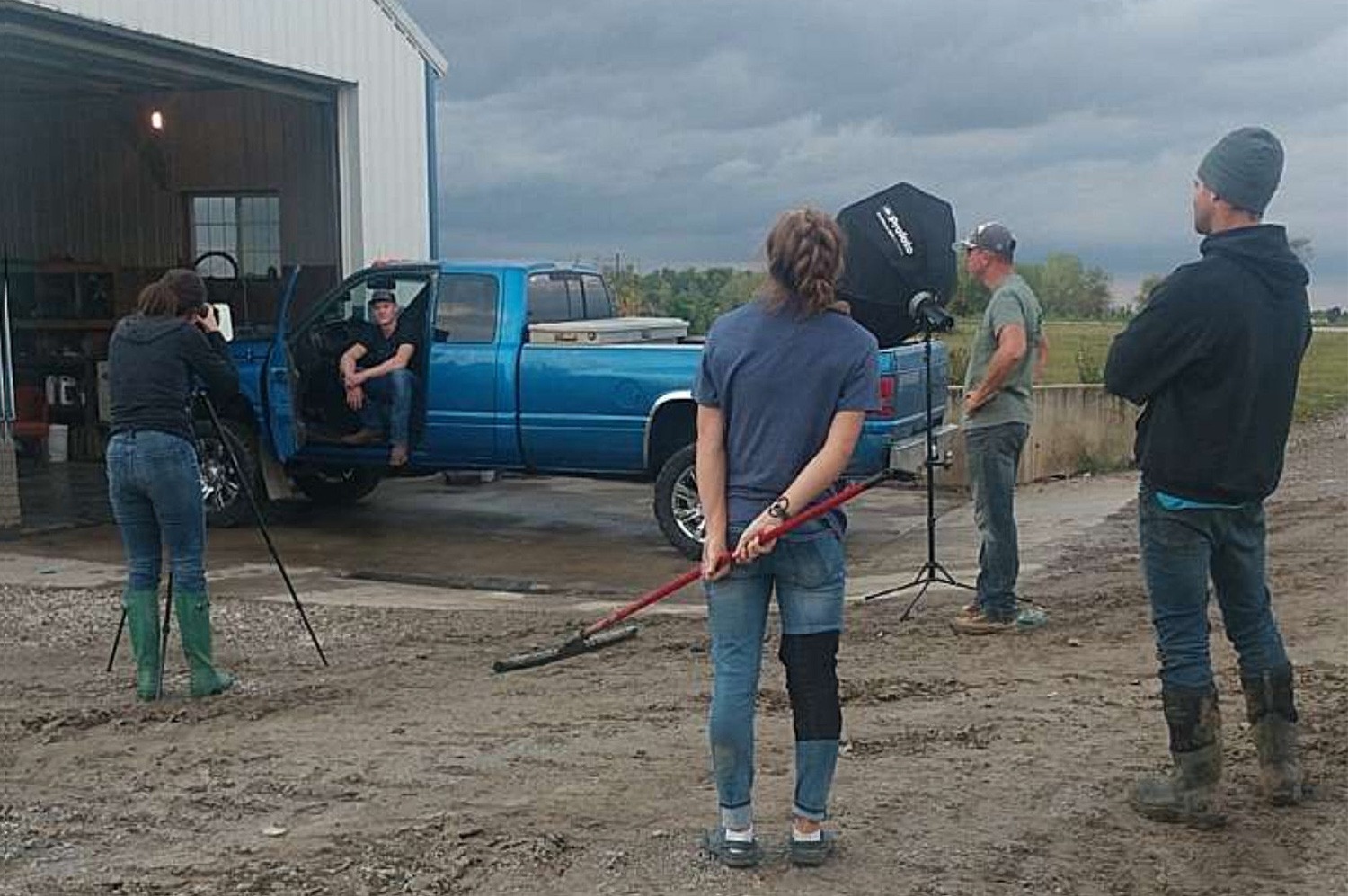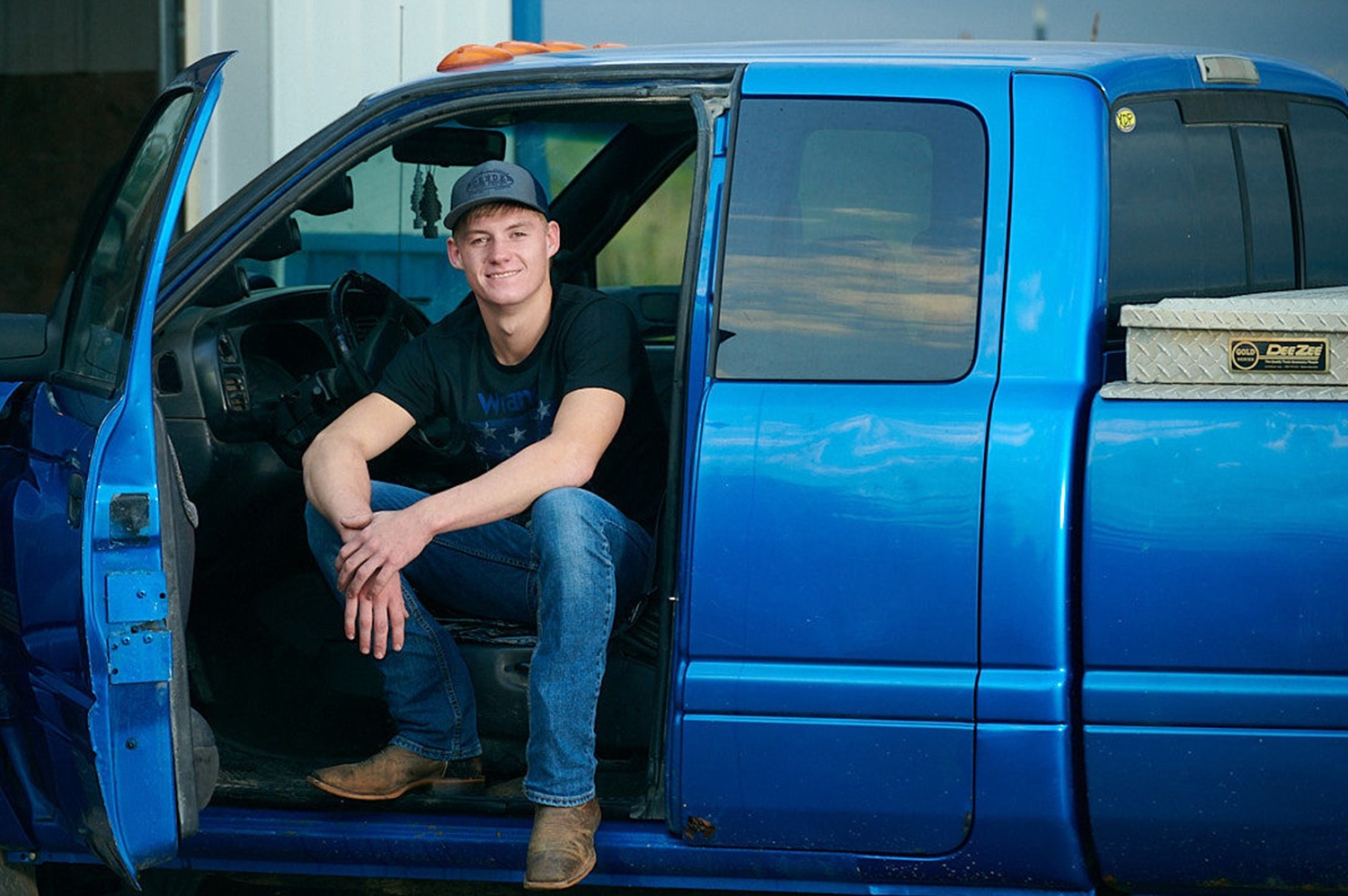 3. Can you share the story behind your business starting?
As a child growing up on a farm, I'd find old stuff and wonder about the story behind it. It made me interested in other people's stories. After having kids and moving back to Iowa, I really wanted to photograph in order to hold onto farm life a bit more. I created wall art and albums for farm families and have now built every client experience around this desire to have a tangible connection with our stories.
Technological advancement is quickly taking away well-worn, beautiful things that ground us. Every family needs more connection to the things that matter and less time touching their screens. My business is able to give that back to families.
4. What is your favorite aspect of owning your own business?
My favorite part of owning my own business is being able to decide to slow down and value people. I'm married to a pastor, a mom of five, and I experience the disconnection and devaluation from busyness too. There is a joyless urgency to keep up. It's tempting to hustle to keep everyone happy and resources coming in, but focusing on quality, thoughtfulness and customer service has been rewarding.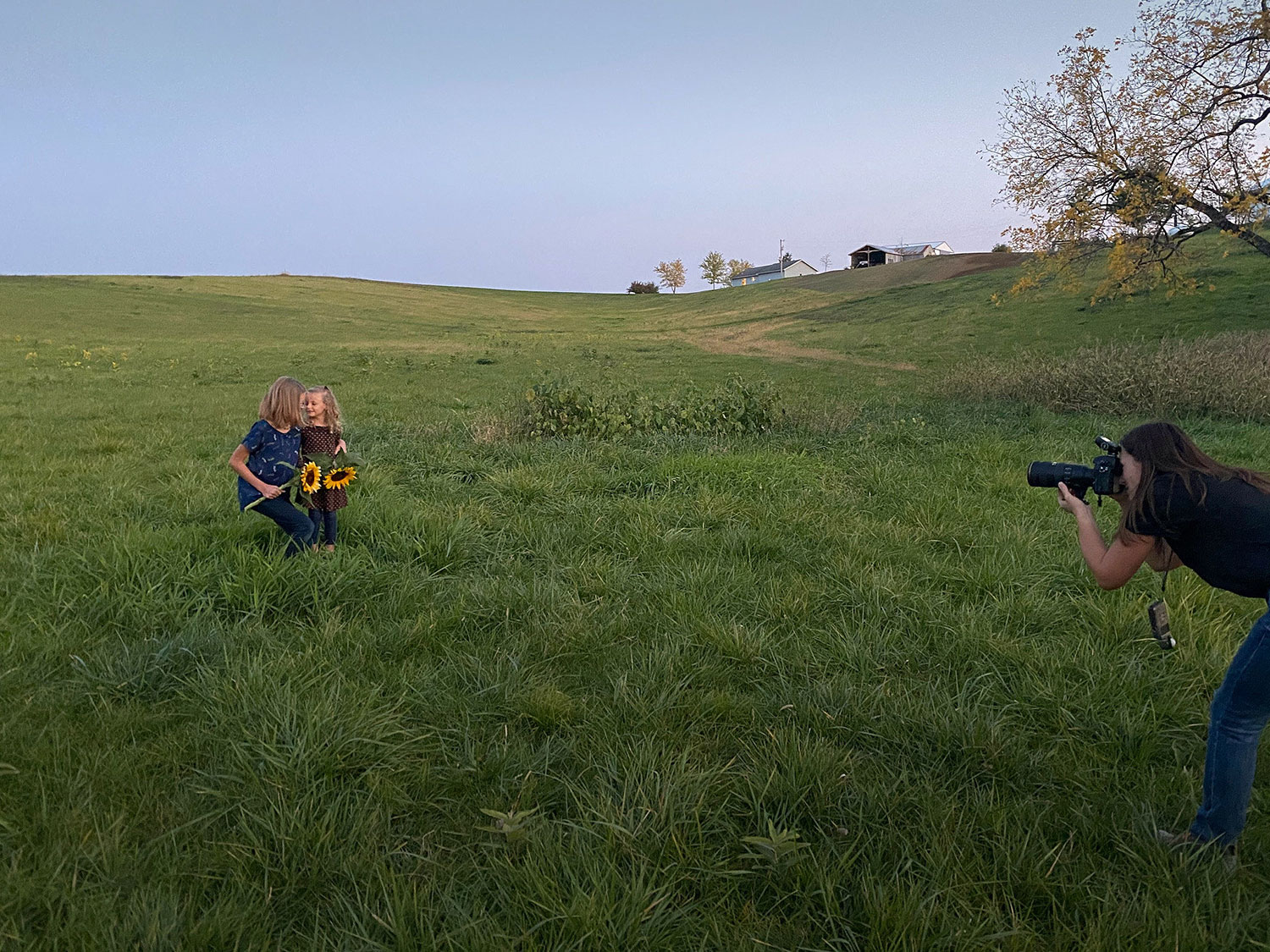 5. Tell us about a favorite customer memory/interaction.
When customers come in to select their favorite images and choose what to do with them. It's usually both the husband and the wife, and we just focus on their family for a while. I've found most people expecting portraits to be overwhelming and chaotic. They are relieved to find it can be an exciting experience that's really rewarding for their family in unexpected ways.
Actually, my favorite was a family where kids were trying to write their names on the back of the portraits after I installed them. They wanted to make sure everyone else knew who got what when they all moved out. It shouldn't surprise me. Kids want that tangible connection to their family's story. Their image on our Facebook page means very little to them. In a fast-moving world, I think kids are the ones missing out the most. A physical portrait helps them find a place at home again, something mom and dad took time to invest in together.
6. Favorite success story or a big win regarding your business?
Any of the generational farms I archive are a huge win for me. These families have experienced unprecedented change within three generations. Archiving their life in a beautiful family heirloom is a way I get to preserve a generation that is about to be lost for those that haven't yet been born. There are still a few grandmas and grandpas that remember farming with horses. I'm proud of the heart behind this work.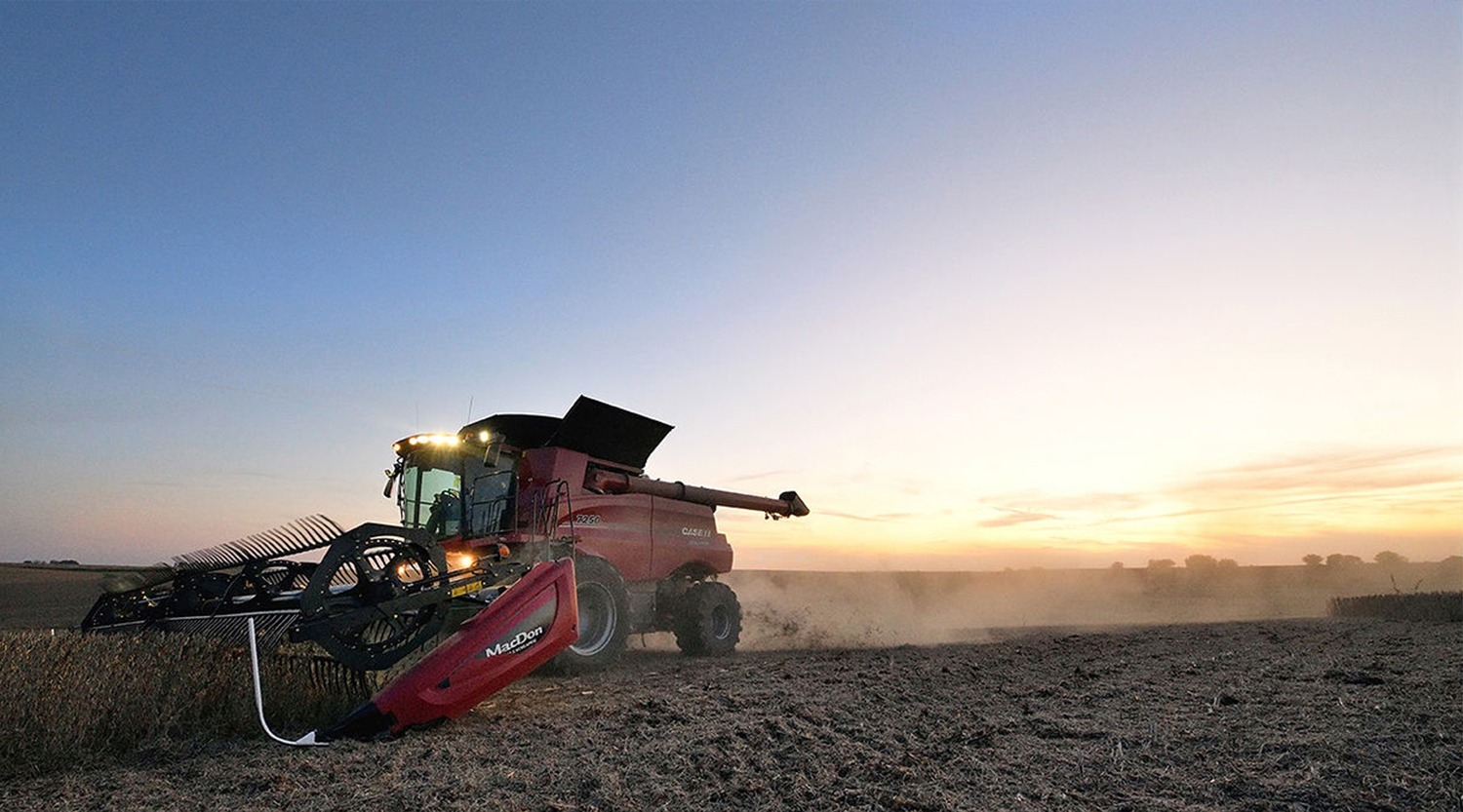 7. Anything you'd like to share about a unique service, special promotion or anything, in particular, you would like to promote?
Gift Certificates for Christmas. Next winter we will preplan the portrait experience so the family can be prepared to photograph a date set aside for 2021.
8. Best business advice received?
Family comes first.
9. What did you want to be when you grew up?
I've been designing spaces since I was a little girl, hayloft houses, sheds, sketch house plans from magazines that inspired me. As a teen, I was remodeling forgotten places to what I felt was their fullest potential. I would think through every detail, down to how the light might make the space feel throughout each part of the day. High school career testing suggested architecture, and I really enjoyed the calculus and physics classes, but I wasn't prepared to challenge the roadblocks when I was 17. Not many girls were getting engineering degrees. I'm grateful photography brought me home to studying light and science in a way I can create space for others. Rather than designing a home for others, I am creating tangible things that feel like coming home.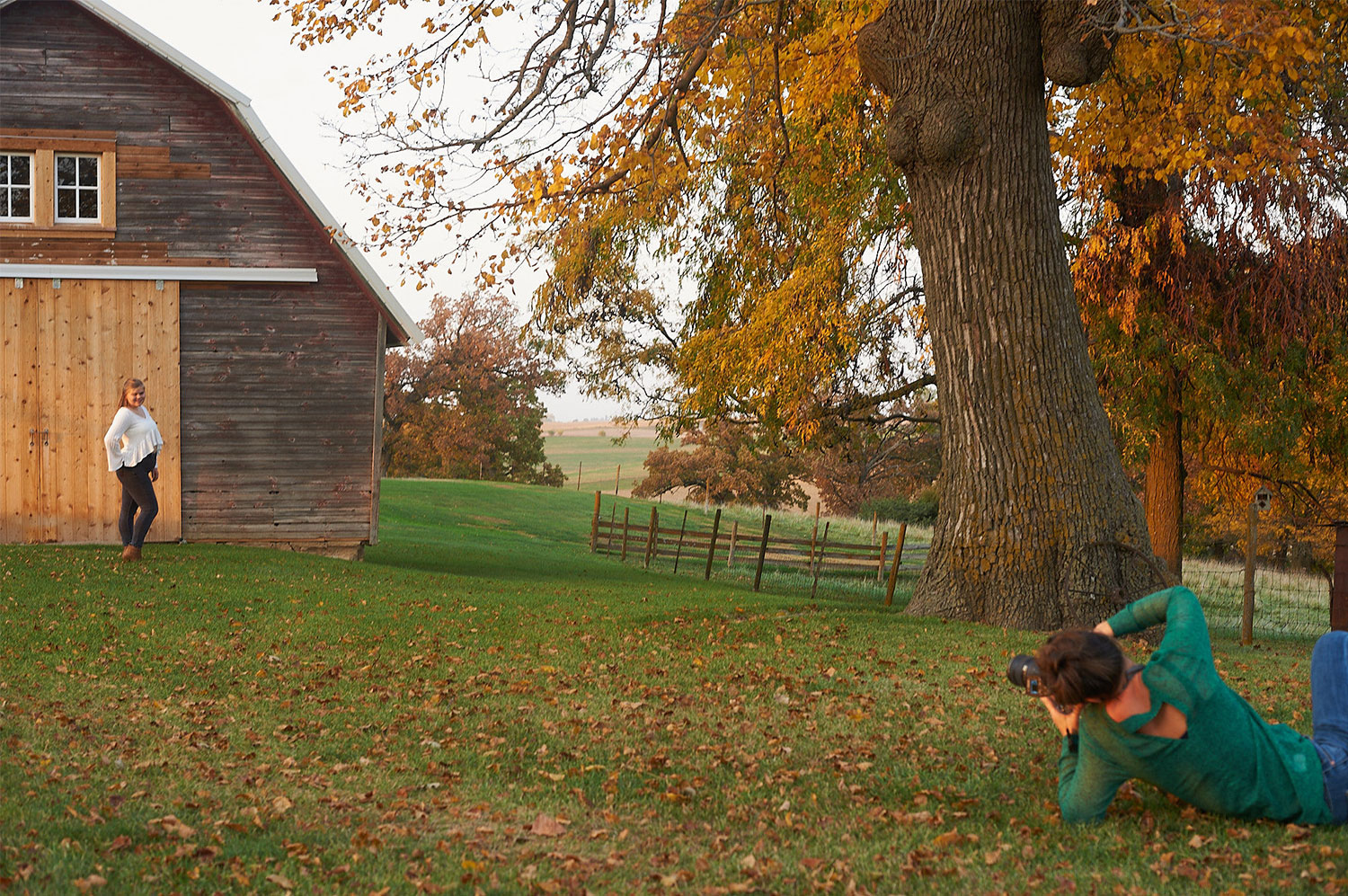 10. Tell us about your family.
I am married to Brian and we have five kids. We also have a few cattle and a little hay ground that doubles as a great space for photography sessions. My husband and I like to sing together and hike in the mountains with the kids.
11. What are your hobbies/interests?
Gardening. I also like to talk to people about food and ask what they're making for supper.
12. What is something people would be surprised to know about you?
I like off-road vehicle vacations with my extended family. I'm thankful we've been able to find adventure everywhere we've lived. I occasionally get "homesick" for Michigan.

13. What is the last book you read?
I finished reading a book by my cousin and local Pella author, Michelle DeBruin. She recently published her third book. It was inspirational fiction and was perfect for a rainy September afternoon.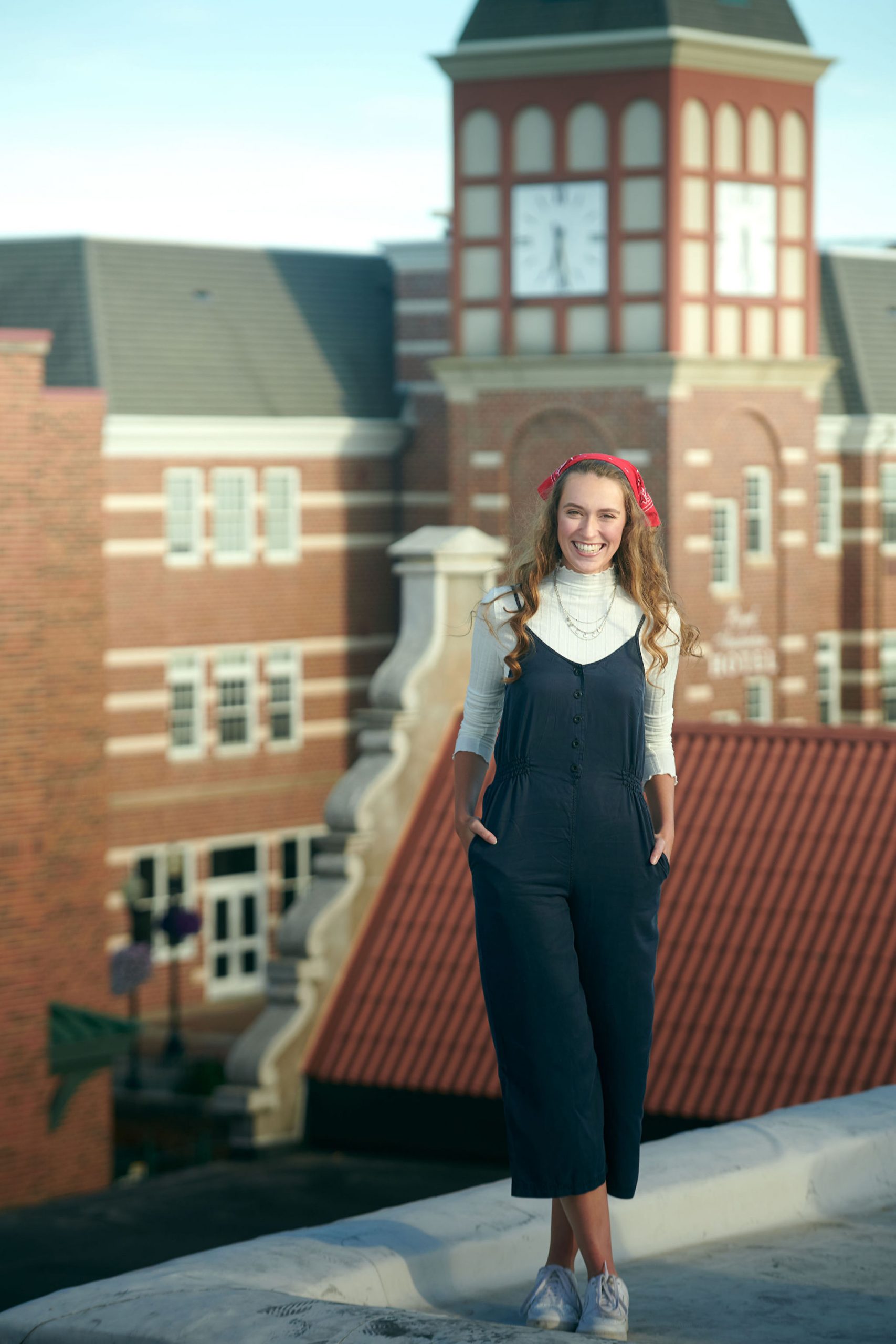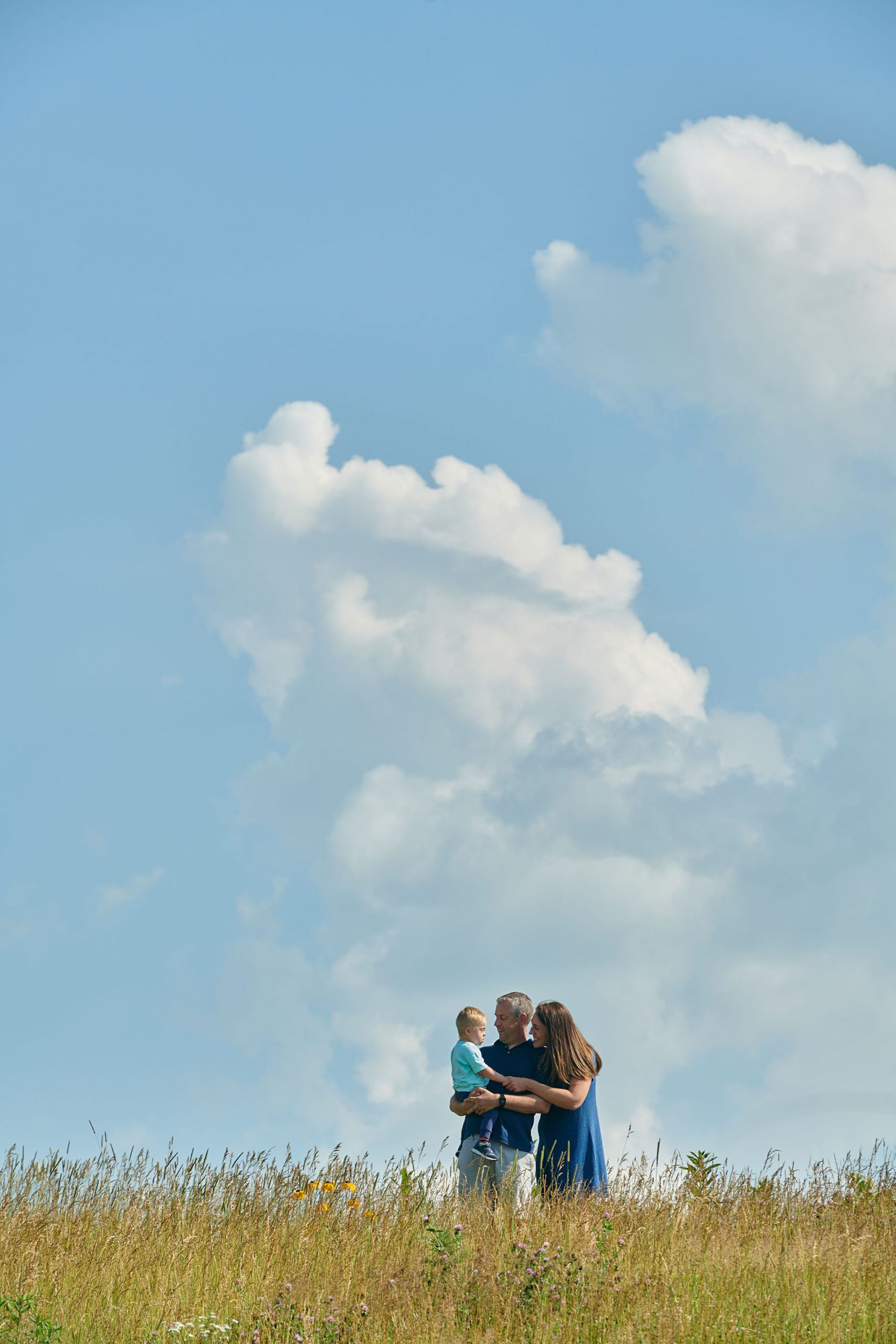 14. Favorite blog or podcast?
How I Built This with Guy Raz.
15. What was your first job? Most interesting job?
At 14 years old I was a barista at Dutch East Indies Coffee Co. in Pella. It had a cool local vibe with Dutch themed menu and felt refined for my first off-the-farm job. I cook for my family with many of the recipes we used. I made a lot of mistakes while working there: forgetting to set out the bread, sleeping in and missing opening the shop, sandwiches served that weren't well prepared and eating quite a bit of the food on the job. Pella is a great place for kids to learn under kind employers.
16. Favorite place to dine in Pella? Favorite dish?
My husband and I last ate out at DutchFix, and we had the pickled herring. We hosted friends and clients from out of state this summer, and took them to Liberty Street Kitchen. Spicy Penne is a favorite dish from George's, that's our go-to date night.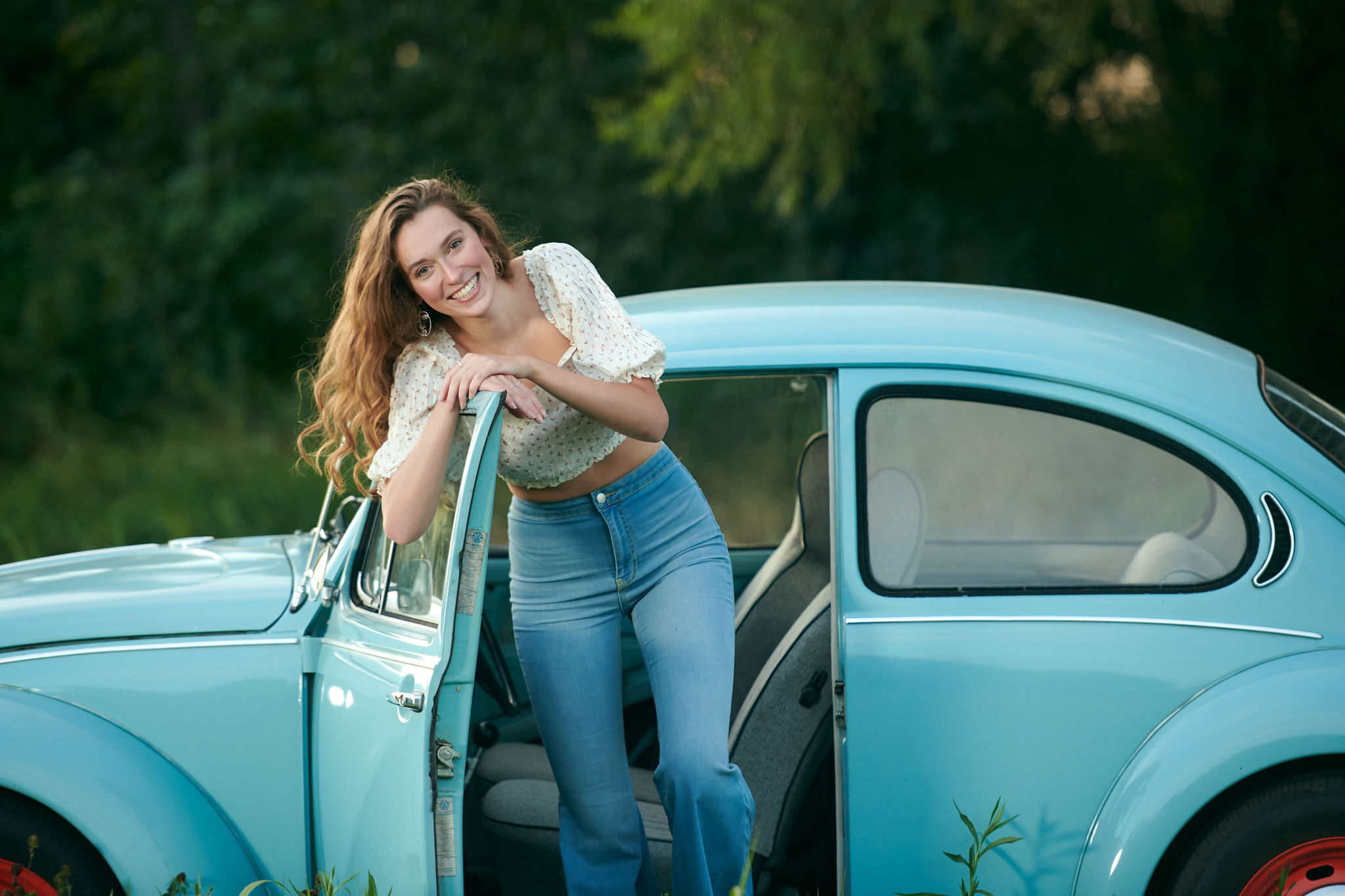 17. Favorite place to get a coffee/tea/beverage?
The Sanctuary is my favorite place to meet for business networking and the top of Butcher's Brewhuis for a Blue Moon and talking long into the evening with friends.
18. What is your ideal Saturday morning?
I like to make the kids Dutch Babies and watch whatever PBS travel show is on, then work on cattle fencing or in the garden. Saturdays are ordinarily a family day, since Sundays with my husband leading worship mornings and evenings are pretty full.
19. Pella's best-kept secret?
I still have little ones home a few days a week, and we especially like hiking at North Overlook to the Children's playscape back there. It feels like a secret park and the naturescape structures are unique.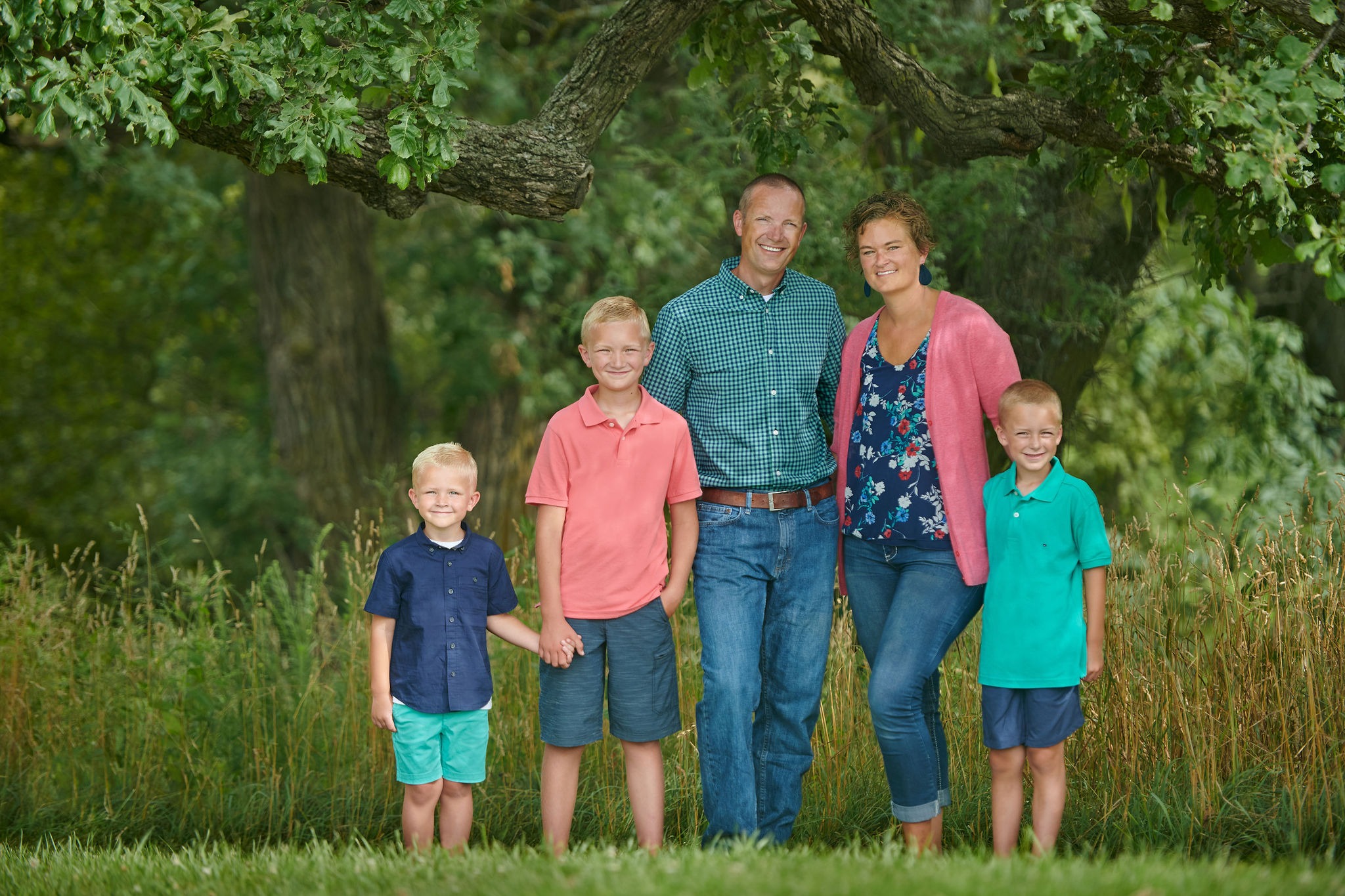 20. What is your favorite aspect about being a part of the Pella community?
I love the way downtown melds heritage and modern. A good life for me involves food, a community with good conversation and inspiring spaces that tell stories. You can always find that in Pella.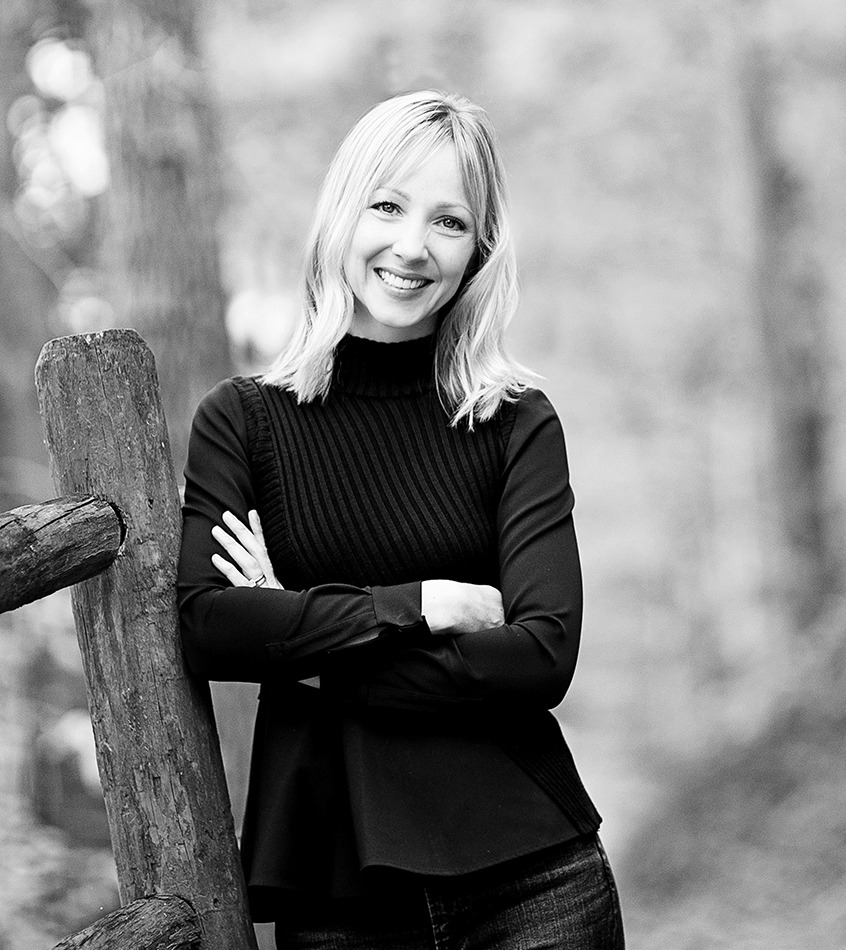 This post is by guest blogger and Pella native, Melanie (De Nooy) Mapes, who recently moved back home from the Chicago area with her husband and two children. Melanie has joined Century 21 Signature Real Estate and is a licensed realtor.