Thank the heavens above for the warm savory smells and heat of a barbeque smoker floating through the air because it was a bitter, cold, and windy day when Dutch Greeters welcomed My Eatzz!
Amos Flava' Barbeque Sauce
as a new member of the PACE Alliance! Scott Amos and his wife Heather Butler Amos met us with delicious barbeque tacos in hand and it didn't take long for us to fall in love with their Iowa barbeque done "Texas-style".
Their story began with backyard gatherings and Scott's sauce becoming famous among friends. As requests for his sauce increased, Heather encouraged Scott to take it to the next level. Thus, Amos Flava' Barbeque sauces rolled into production and into stores. The flavors are inspired by Scott's family and his deep roots in the heart of Texas. As the Amos Flava' venture took off, a food truck became part of their vision and future. Eight years in the making, the My Eatzz!
Amos Flava' Barbeque Sauce
Food Trailer is officially open for business and blessing Iowa with its amazing service, food, and "flava".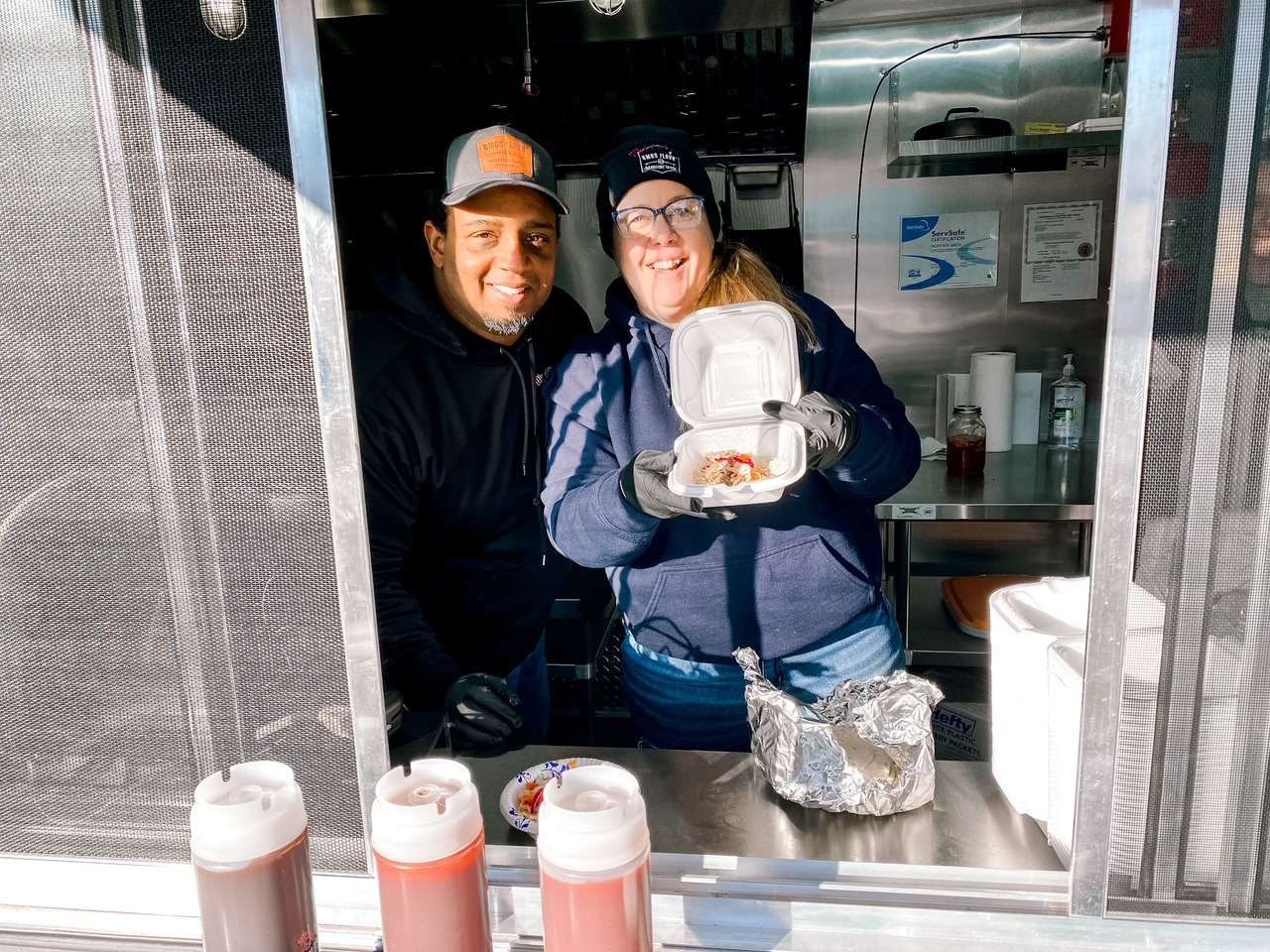 In the words of Scott, "We are ready to go! Now we just hope that God sends hungry people our way! We look forward to serving the people and workers in our community!"
Scott and Heather knew exactly what they wanted in their mobile restaurant. They developed a custom trailer in Texas, purchased the perfect smoker in Georgia, and their dream came true when they finally picked it up, this past Thanksgiving, and brought their food trailer home. My Eatzz! Amos Flava doesn't stop there. They are versatile and creative. They take on adventures from catering, traveling as a food trailer, and they've even been known to pop up at weddings. The world of food trucking is a massively growing culture in high demand that provides diversity in cuisine. Oftentimes, these culinary experiences would not otherwise be possible in smaller areas, and My Eatzz! is proud to offer this opportunity to Pella.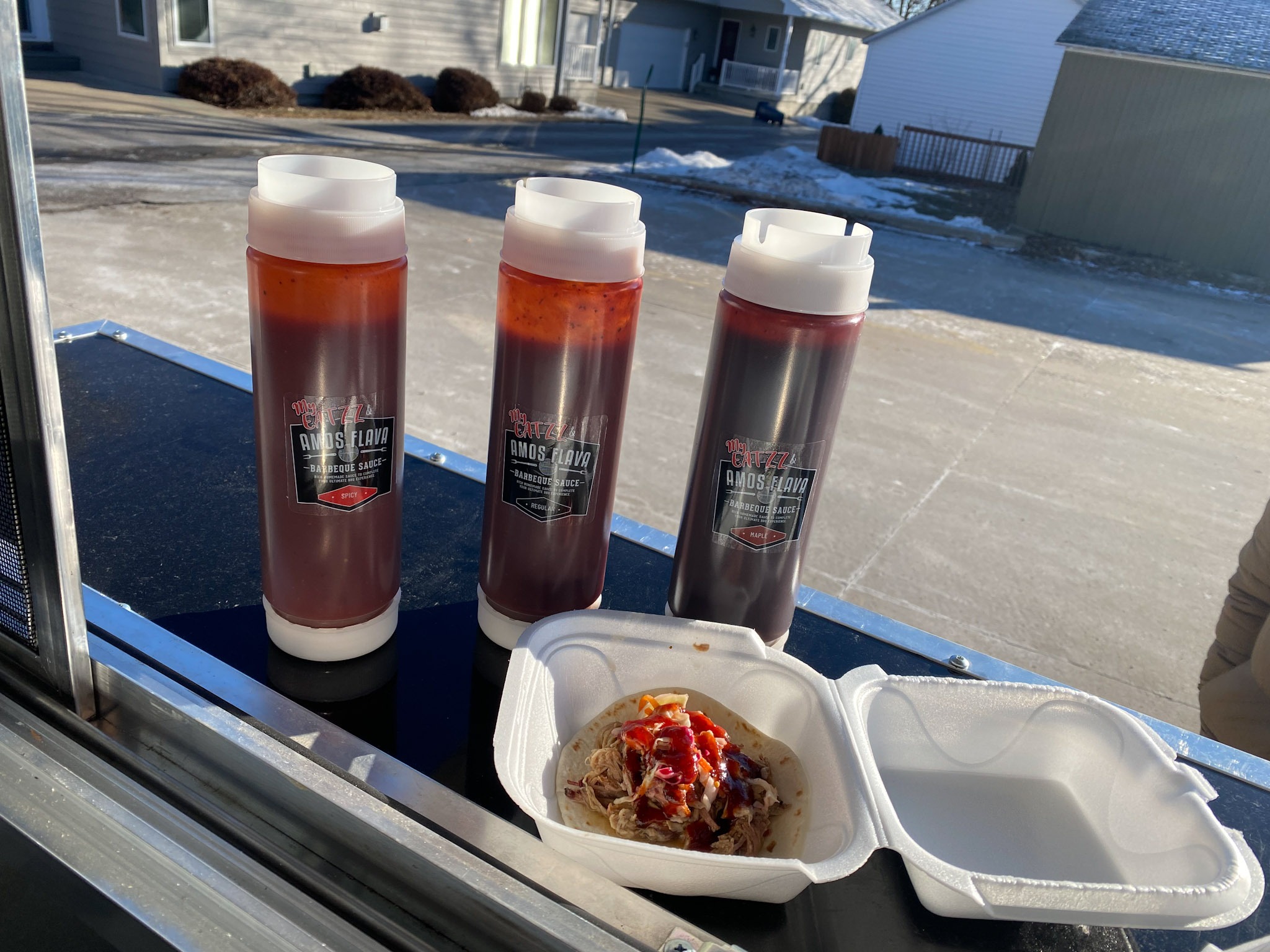 Keep your eyes open and check out their calendar (which is filling fast) to catch My Eatzz!
Amos Flava' Barbeque Sauce
at their next location. And, make sure you come hungry because their brisket Texas-style barbeque is nothing short of spectacular!
Officially, welcome to Pella and the PACE Alliance!
My Eatzz!

Amos Flava' Barbeque Sauce
Rich homemade sauce to complete your ultimate BBQ experience….and now My Eatzz! coming to a location near you for Texas-style barbeque meals.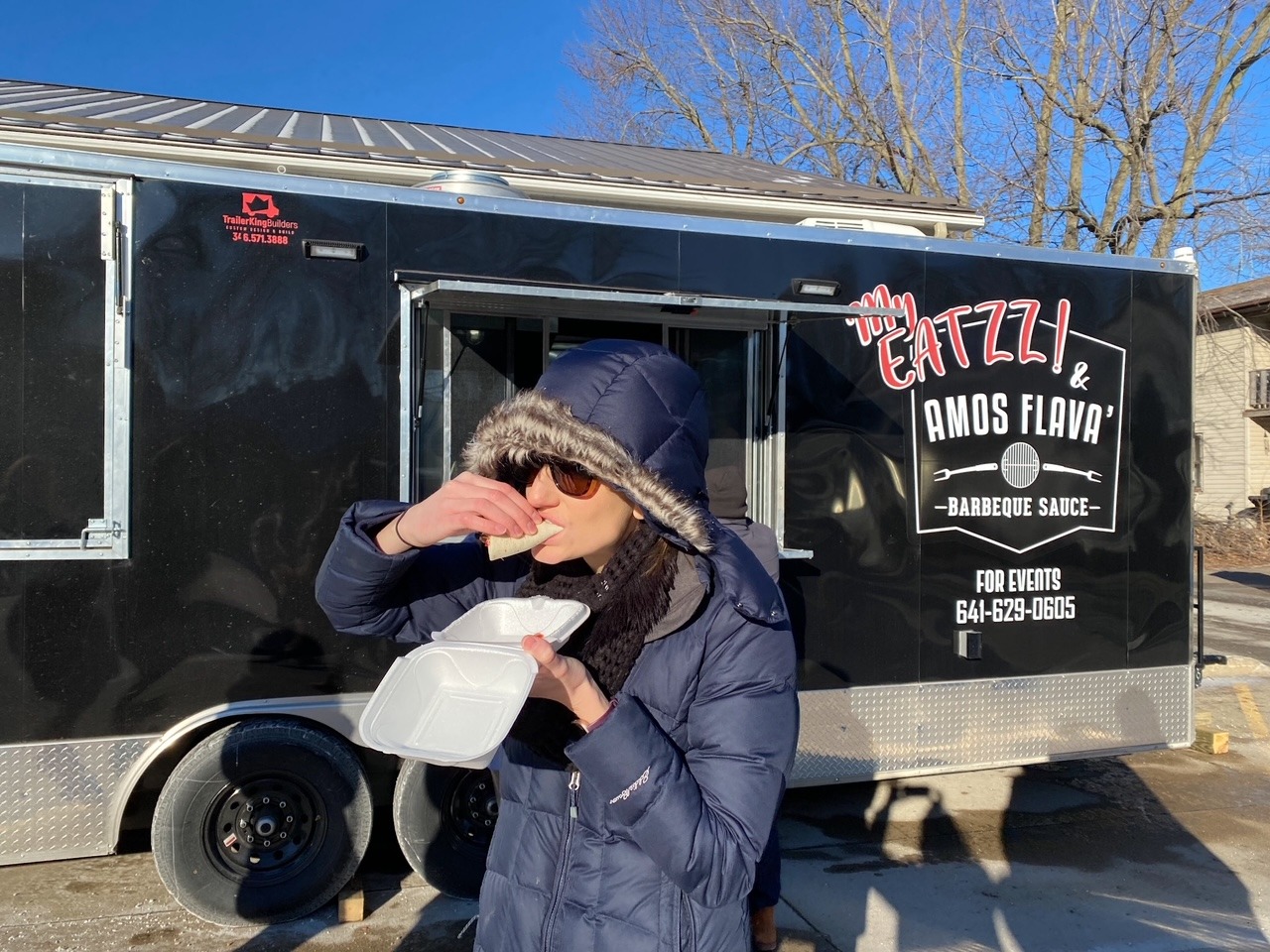 Maria Bogaards
Calvin Bandstra
Michelle Stam
#texasbbq #pellaiowa #pace #amosflava #bbq #barbeque #chamberofcommerce #streettacos #foodtruck #foodtrailer
Pella native, Christi Vander Voort, is the Communications & Member Relations Director at the PACE Alliance.
Her role is responsible for providing communications to PACE Alliance members and the community of Pella on the activities, events, and announcements, as well as promoting Pella to prospective residents and businesses. Follow along on Facebook and Instagram as she puts her creativity to work to build community and awareness of all things that make Pella the best place to work, learn, play, and live.
If you have a story idea, please contact Christi at christi@pella.org.