PACE Alliance members welcome Allison Van Wyngarden and Grace Therapeutic Riding to Pella.
Allison, daughter of Bob and Lois Vermeer, is a Certified Therapeutic Riding Instructor (Professional Association of Therapeutic Horsemanship, Int'l) and Director of Grace Therapeutic Riding, the area's equine-assisted therapies and training center which is located at the Vermeer Ranch just west of Pella on G28. Grace Therapeutic Riding gives meaningful work to the family's horses.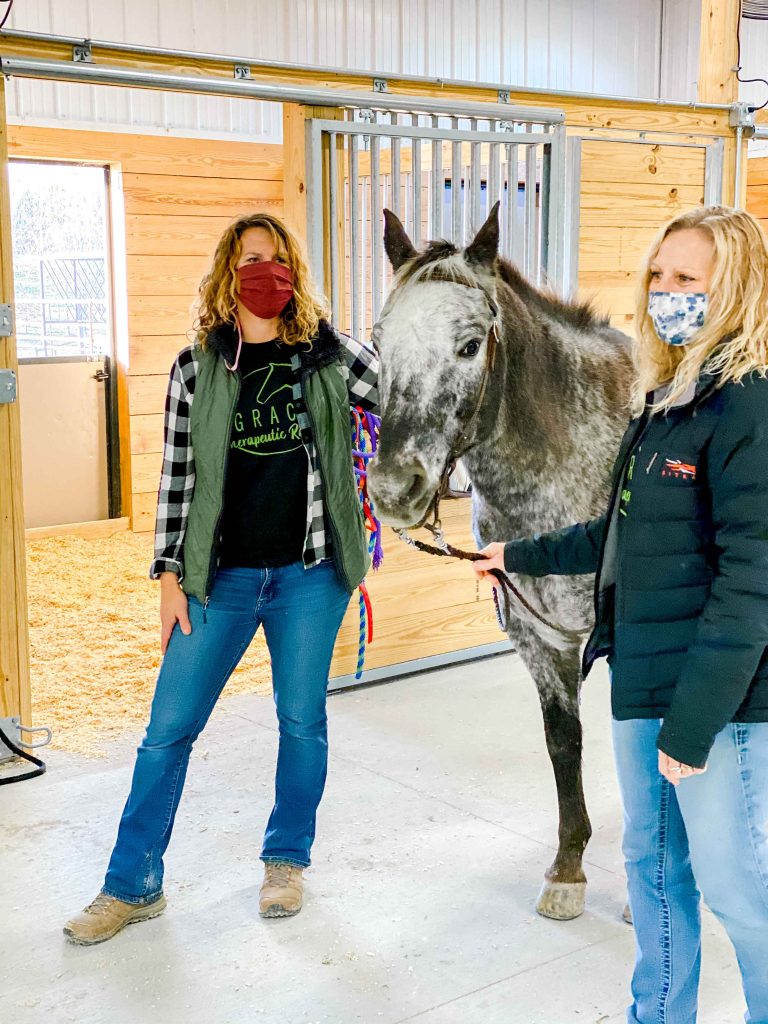 Allison Van Wyngarden (left), Director of the Grace Therapeutic Riding Center in Pella, Iowa
In collaboration with Kinetic Edge Physical Therapy since opening their doors in May 2019, Grace Therapeutic Riding offers Hippotherapy as well as Therapeutic Riding.
What's the difference?
Hippotherapy is occupational therapy that utilizes the natural gait and movement of a horse to provide motor and sensory input. It encourages children to develop independence and confidence, and to carry out daily activities, both at home and at school. So, riders with physical needs often show improvement in flexibility, balance, and muscle strength.
Ashley Beekman, ATC, COTA/L from Kinetic Edge pairs children with four different horses based on the size and power of the horse. "When you sit on a horse, our pelvis matches the horse's pelvis which activates the rider's core with every step a horse takes. The child receives gross motor coordination, increase in tone and strength, vestibular processing, and inputs to the brain with every step which helps motor planning."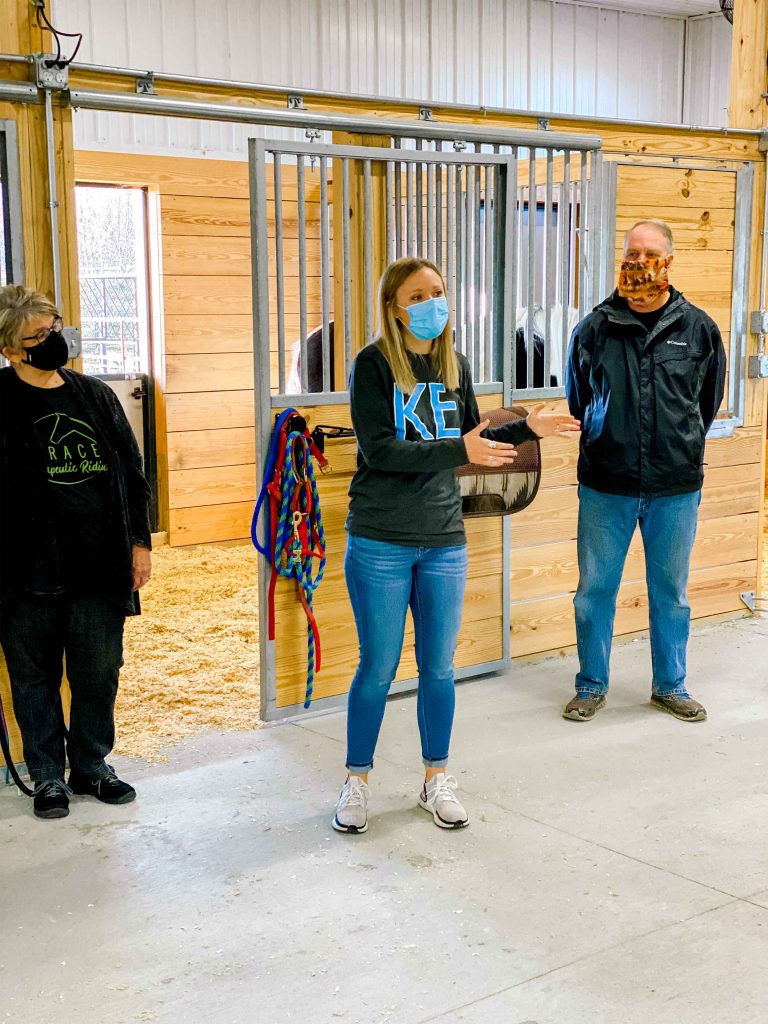 Ashley Beekman (center), Occupational Therapist at Kinetic Edge, explains how Hippotherapy works with participants.
Therapeutic Riding is an equine-assisted activity for the purpose of contributing positively to cognitive, physical, emotional, and social well-being. A therapeutic session is usually one rider at a time and involves volunteers as side walkers or horse leaders to ensure the safety of the rider.
How many sessions do you offer?
On a full day, we work with 6 – 8 participants and are currently offering sessions 2.5 days a week. A session takes 40 minutes.
Are there areas you want to grow into in the future?
I'm very interested in expanding therapeutic riding where we serve the mental health side such as troubled youth and veterans, which is a totally different type of work for the horses.
Want to volunteer?
We offer two volunteer training opportunities a year. If you are interested in volunteering at the Vermeer Ranch and learning more about Therapeutic Riding, you can contact Allison at gracetherapeutic1@gmail.com or 641-230-0279.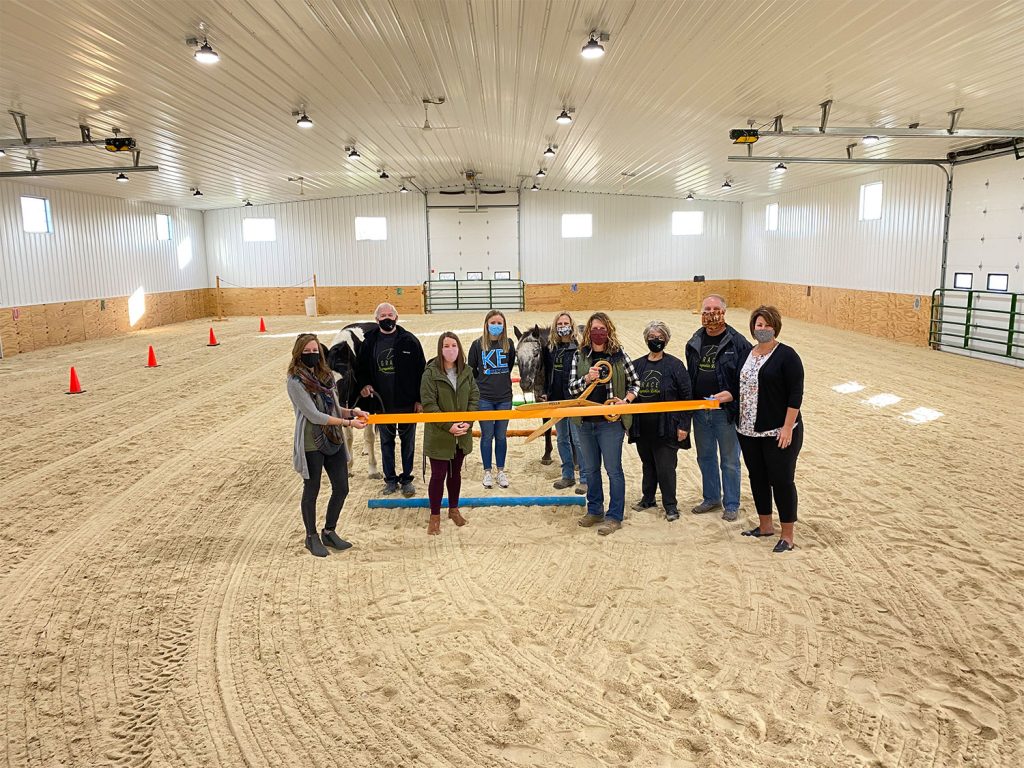 PACE Alliance members celebrated a ribbon-cutting ceremony at the new Grace Therapeutic Riding Center