Innovative: original and creative in thinking, introducing new ideas. This word aptly describes the owner and Pella's newest coffee shop, Iris Coffee Company. Dutch Greeters gathered to learn, taste, and welcome Iris.
"I love to innovate. Innovation is who I am," said owner Beth Dierking.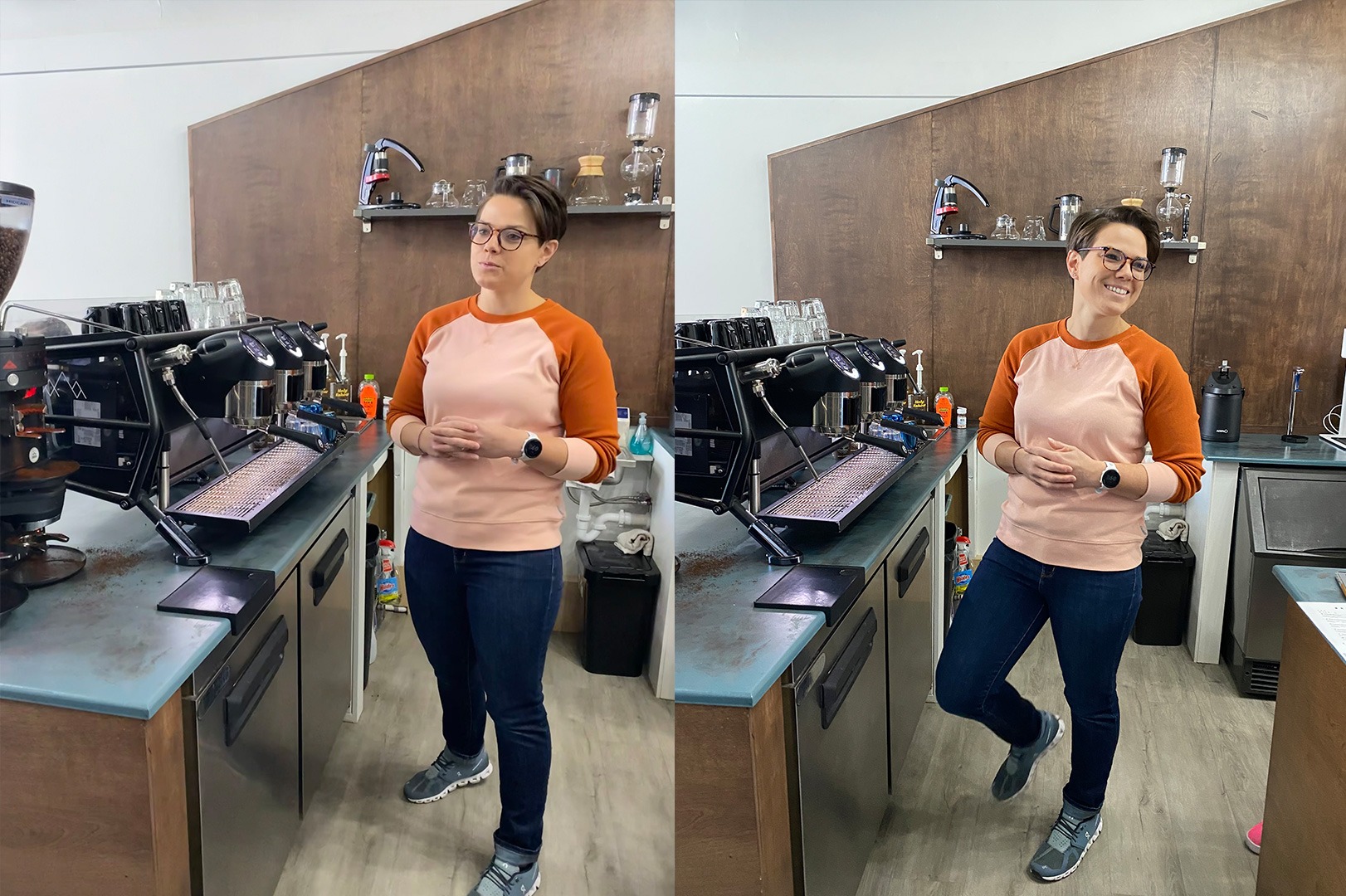 This innovation is reflected in the drinks offered at Iris, which have included Kick in the Pants (espresso + spicy chocolate + raspberry) and Rock-a-tino (espresso + honey + milk + poprocks). But don't get too attached to them; Beth plans to change up the drink menu every couple of months as she continues to innovate new and exciting concoctions.
Beth has been in the industry for several years but started her own coffee adventure four years ago when her husband, Casey, bought her a roaster. She started roasting coffee and offering it to local shops. She opened her first location in 2019 within Iowa Bike Co. across the street from her current location on Franklin St. From this grew deliveries, coffee subscriptions, and discovery of a demographic not being reached.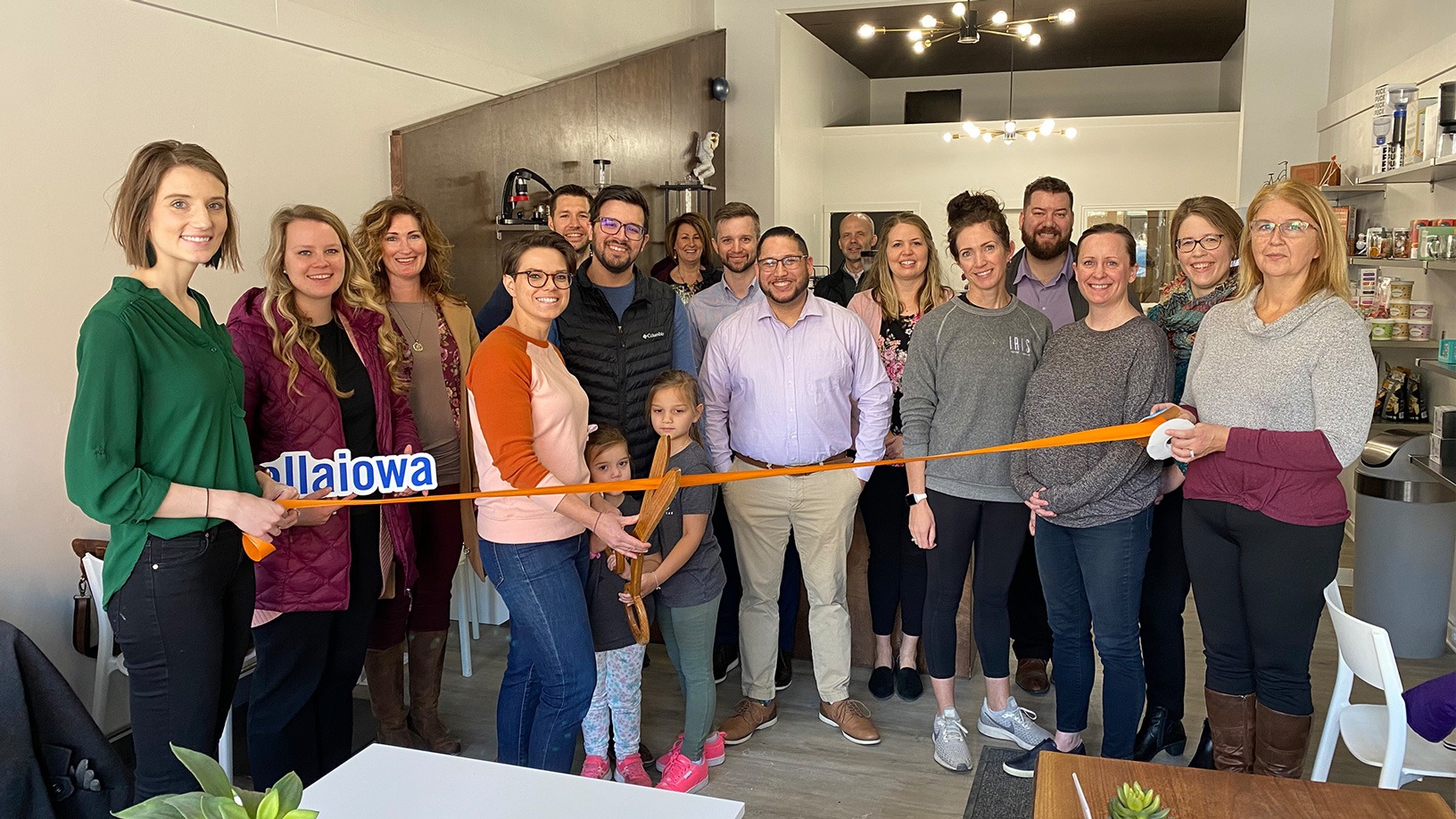 Realizing that young families would benefit from a coffee shop atmosphere where kids could hang out too, Beth began buying random toys and experimenting with fun drinks for kids. The Iris Coffee Company today is a learning lab for all ages. 
Inside, you will find experimental drink options, a STEM area for kids to explore and play, and friendly faces. As one patron put it, "it's a little bit about coffee and a lot about people."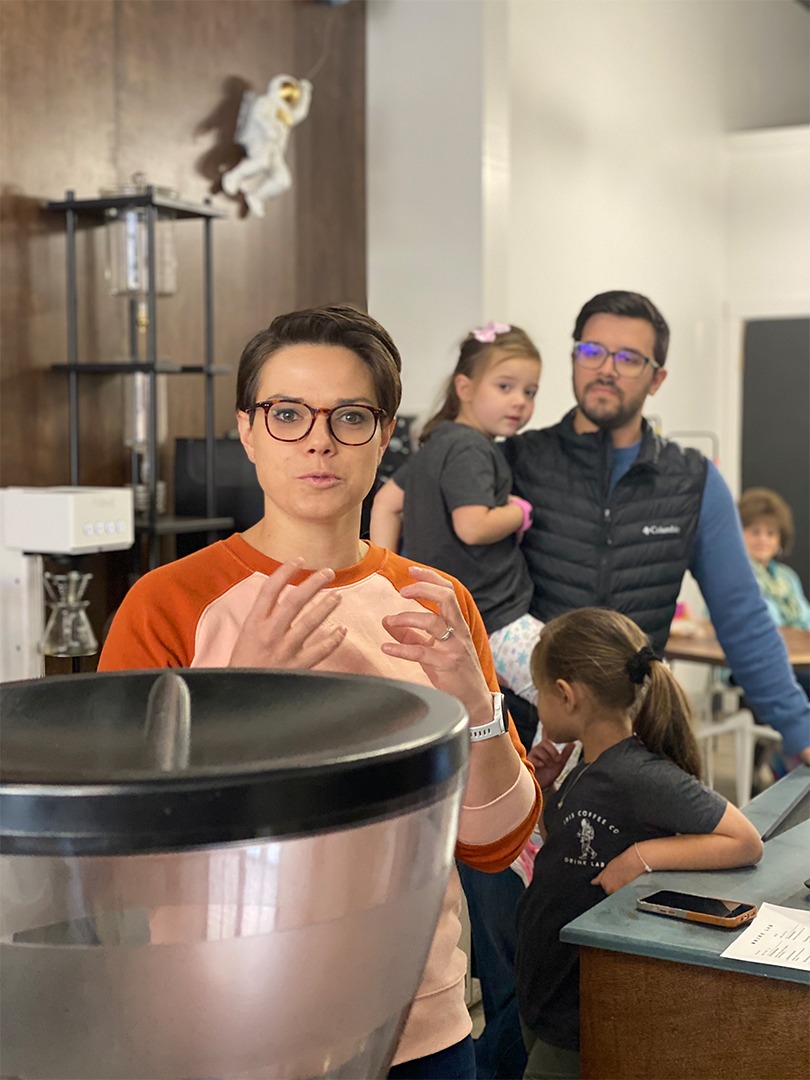 Along with coffee, Iris also offers bubble teas, a kids' drink menu (that might include a tie-dye drink), craft sodas, non-milk options such as oat milk, sparkling water, Fresca, and more! They also take the time to educate people about coffee and help them learn what they like.
If you haven't already and are anxious to try them out, their hours are 8 AM to 2 PM.
Iris Coffee Company
631 Franklin St.
iriscoffee.co
Pella native, Christi Vander Voort, is the Communications & Member Relations Director at the PACE Alliance.
Her role is responsible for providing communications to PACE Alliance members and the community of Pella on the activities, events, and announcements, as well as promoting Pella to prospective residents and businesses. Follow along on Facebook and Instagram as she puts her creativity to work to build community and awareness of all things that make Pella the best place to work, learn, play, and live.
If you have a story idea, please contact Christi at christi@pella.org.