IT Done Right!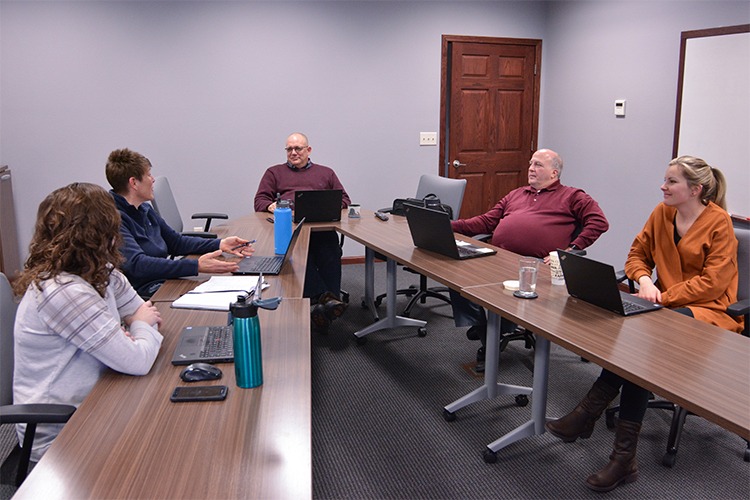 What do YouTube, Starbucks, and Pella-based company, ICE Technologies have in common? 
They're all businesses that watched trends and pivoted their focus to do something new. YouTube began as a video-based dating service, Starbucks started out selling espresso machines, and when Keith Van Donselaar and Phil Stravers began their careers in information technology, they sold computer equipment, software, and maintenance packages by cold-calling prospects for different companies.
Pivoting is defined as a shift in strategy.
YouTube and Starbucks made a major shift to become something completely new. Similarly, when Keith and Phil purchased ICE Technologies in 2003, they identified that they could use their expertise and resources to fill a niche in the healthcare industry. When a hospital's systems got in the way of providing excellent patient care, physicians needed someone to respond in real-time to keep their information secure and get things running efficiently. And that's what ICE became known for – the company that made IT work.
Fast forward to today and ICE Technologies is pivoting again. With changes in healthcare and IT service-delivery, ICE is once again helping small and medium-sized businesses – this time with a wealth of fast-paced, think-on-your-feet experience under their belt.
"There's no off-day at a hospital. The responsiveness, knowledge, and best practices we've gained from working in healthcare has enabled us to provide the best service possible to small and medium businesses," said Keegan Van Maanen, Sales & Marketing Coordinator for ICE Technologies. "We've been a Pella company since day one, but beginning in 2020 we're back to offering our best-in-class IT solutions to Pella-area businesses."
ICE's focus is to provide the best client experience and results that customers get from any company they work with – regardless of industry. With a commitment to excellence and a team of more than 40 local support members, ICE Technologies can provide an unmatched IT service at a competitive price.
How do they do that?
"Our services aren't one-size-fits-all," said Keegan. "We evaluate each business's needs and strategically design a solution to that's right for them. You shouldn't pay for services you don't use."
If you're wondering if ICE Technologies is right for your company, here are a few things to consider.
Are your computer systems running slow?
Do you have trouble with application hosting and connectivity?
Have you (almost) been a victim of a malware or ransomware attack?
When you have an issue, how long do you have to wait for technical support?
Do you have a technology advisor to help prevent problems?
Is your IT contributing to your bottom line?
ICE Technologies is passionate about helping small and mid-sized businesses succeed with information technology. Whether you have 5 employees or 500, ICE is the team you want in place when you have a problem. They're getting "back to business" in Pella and would love to help yours.
ICE Technologies
Keegan Van Maanen
641-628-0238
kvanmaanen@icetechnologies.com
www.icetechnologies.com