It's That Time of the Year Again: Thursdays in Pella!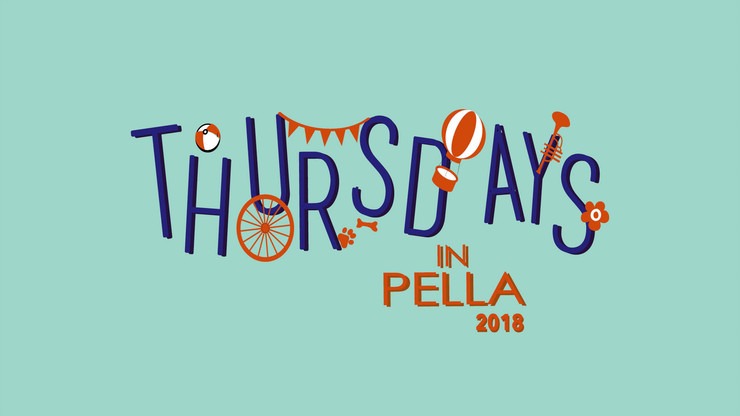 Thursdays in Pella is a long-standing tradition for locals and visitors of all ages and backgrounds. Every Thursday of June and July since 1996 has been dedicated to enjoying the downtown space as a community. A typical Thursday in Pella includes a weekly theme paired with a variety of food vendors, and family friendly activities such as crafts and games. And of course, there's that typical Iowan summer weather to be enjoyed.
When attendees of past Thursdays in Pella were asked why they loved this tradition, answers consisted of:
"[I love] All the activities for our kids to do and eating uptown!
It's fun running into people we haven't seen in a while."
"We love all the activities and great food… any excuse for me not to cook!
It's so fun seeing everybody!"
"[I love] The City Band concerts. I've been playing in the City Band for 23 years now."
"[We love] Getting out and enjoying the community and our beautiful town."
Here at the PACE Alliance, we agree that the Thursdays in Pella season brings a certain "pizzazz" and lively change of tempo to the office. We love getting to implement all of the fun ideas from the Events Council and seeing the crowds come to these events. Thursdays in Pella keeps our office busy and makes the summer fly by.
Join us on the square for Thursdays in Pella and see what all the buzz is about!
---
2018 Schedule:
June 7 – Family Circus; Sponsored by Pella Realty Group
June 14 – Game Night; Sponsored by Leighton State Bank
June 21 – S.T.E.M. Fest; Sponsored by Kinetic Edge Physical Therapy
June 28 – Ag in the City; Sponsored by Marion County Bank
July 5 – NO EVENT
July 12 – BAM! Books, Arts & Music; Sponsored by Bank Iowa
July 19 – Happy Campers; Sponsored by US Bank
July 26 – Need for Speed; Sponsored by Keller Williams Realty: Pangman Group
Every Thursday in Pella takes place from 6-9 PM. Follow along on our website or our Facebook page to see what specific activities are taking place each night!