Larissa Butler, L.M.T.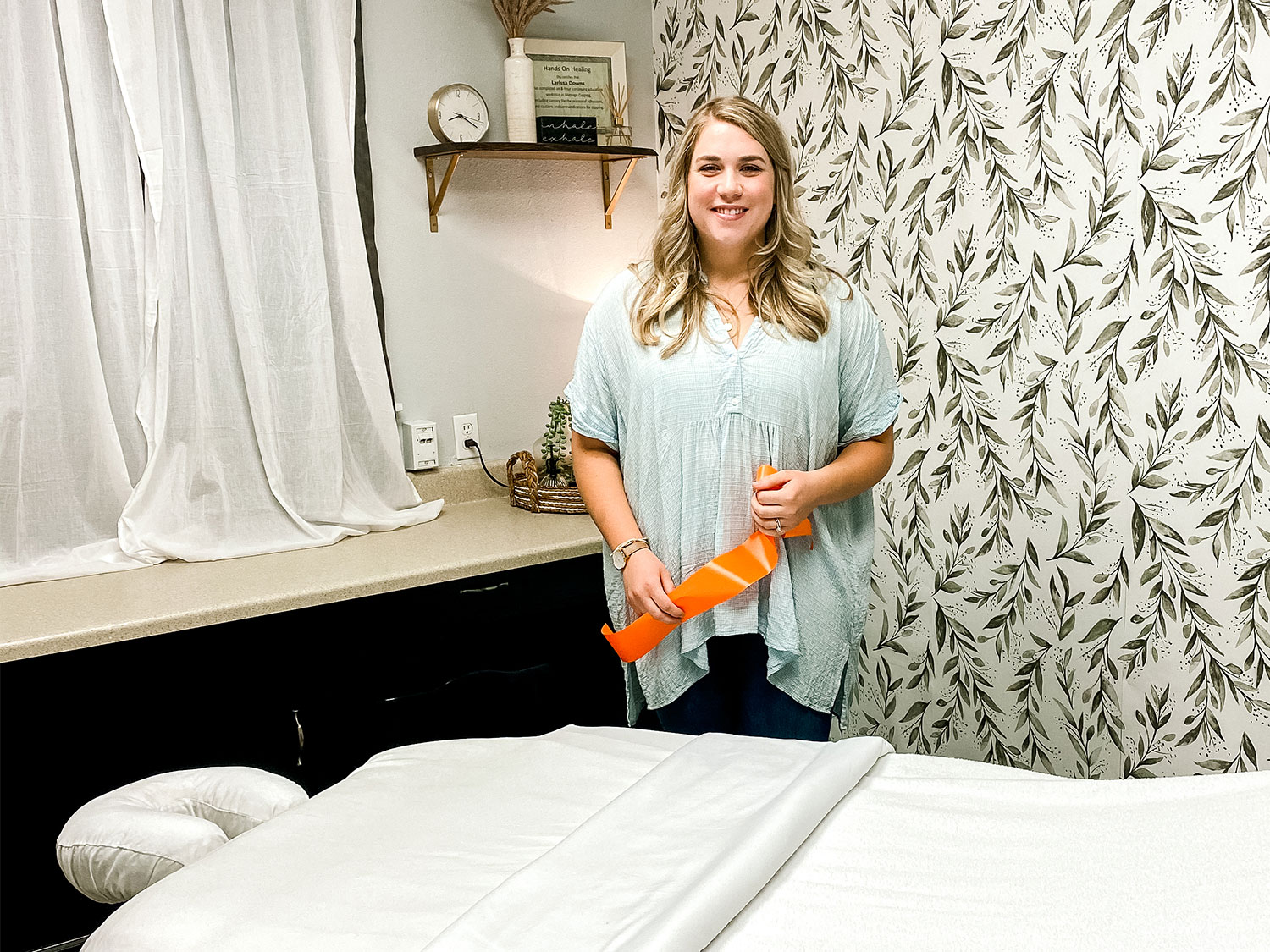 If you're tired of taking pain relievers for the aches in your shoulders, neck, or mouse arm, you might want to schedule an appointment with Larissa Butler, LMT.
Larissa began her training in nursing which accelerated her pursuit to become a Licensed Massage Therapist. "People don't understand how their bodies are designed to feel – relaxed and without tension," she said.
Dutch Greeters welcomed the Pella native, who moved back in August, and opened her practice after graduating from Capri College (near UNI).
What do you like most about massage?
"I love building relationships and helping people feel better."
How long does it take to become a licensed massage therapist?
"It took me about 720 hours over 7 months."
How many massages do you give a day?
"The most I've given a day has been 9! I end up using my elbows to work deep into the tissues."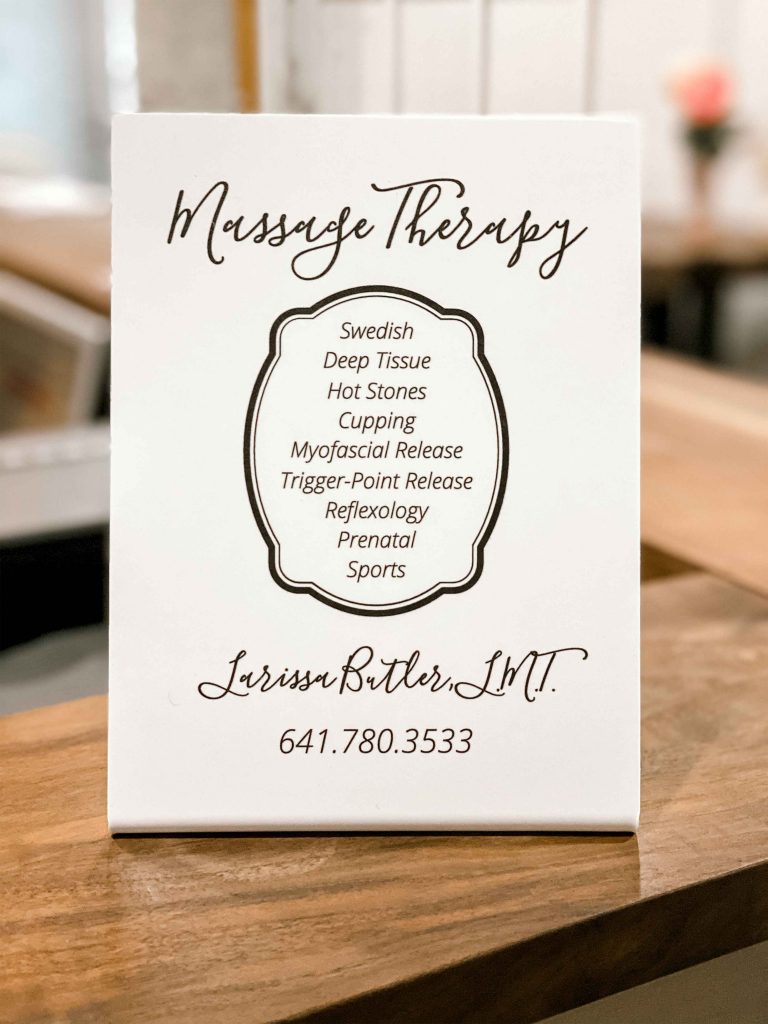 Where is your office located?
Inside Red Rock Chiropractic
1400 Fifield Rd. Pella, IA
(The Old REC building)
⠀
Hours:
Monday – Friday 8 AM – 5 PM
Saturday 8 AM – Noon
Call for an appointment :
30,60, or 90-minute massages available
What does massage help with besides removing tension and relaxation?
Regular massage helps boost your immune system.
You can find Larissa here on
Facebook
to get updates on her openings and discounts!