The Make Your Move program has been wildly successful and we issued all of our $500 recreation certificates. You can still take advantage of all the recreation our area has to offer – check out a sampling below!
Have you seen Pella lately? We're more than just the windmills and tulips you remember. We cycle, golf, paddleboard, kayak, and play! We enjoy live music, great eats, and we value the LIFE in work-life balance. And you can too! The PACE Alliance is ready for you to Make Your Move! If you have been looking for a reason to move back to Pella, look no further! With various activities available, Pella is ready to see you doing the things you love… again!
DETAILS OF THE PROGRAM (ALL HAVE BEEN CLAIMED)
The "Make Your Move" program aims to bring people back to Pella while highlighting our recreational businesses simultaneously. Once qualification requirements are met, you will receive a $500 voucher to a local recreational business of your choosing (from the list below). You are creating the opportunity to pursue your recreational interests while engaging yourself in the unique Pella community. With worldwide company headquarters, state-ranked public schools, and dozens of recreational opportunities… Pella is the place for you. Start the "Make Your Move" process today!
BOS LANDEN GOLF CLUB
The 18-hole championship course at Bos Landen Golf Club has been ranked as one of the top public golf courses in Iowa. Bos Landen comes from the Dutch language meaning "Land of the Woods." With its complex-playable greens and rolling hills, this course provides a challenge while maintaining a fun and relaxed environment. Start enjoying the beauty of central Iowa today!
Facebook
Website
CENTRAL COLLEGE
Central College has put a lot of time and money into turning A.N. Kuyper's athletic complex into a state-of-the-art facility. Central College is ready to see the community get active again, including a full weight room, an outdoor track, and even an indoor track! These facilities eliminate the factors of seasons and weather on your workout. Central is excited to meet you and help you on your fitness journey!
Website
CITY OF PELLA – PELLA COMMUNITY SERVICES & AQUATIC CENTER
People of all ages love coming to the Pella City Pool to relax, exercise, and enjoy the weather! The City of Pella offers a variety of activities within its facilities, but the outdoor aquatic facility has been a big hit. Get your families together for a fun day of splashing around and having a good time. We look forward to seeing you soon!
Facebook
Website
IOWA BIKE CO.
The Pella bike community is growing bigger and bigger! Iowa Bike Co. is here to fit all your biking and cycling needs. They are equipped with a wide variety of mountain bikes, road bikes, and even electric bikes for all ages and sizes. Also, on top of your $500 gift card, Iowa Bike Co. is giving you a bonus of $50 to put towards the bike of your choosing! So, what are you waiting for? Bring biking back into your life today!
Facebook
Website
IRONSIDE AXE CLUB
​Are you into axe throwing? If so, Ironside Axe Club is the place for you. We create the perfect experience for family and friends with multiple axe throwing bays and our Viking flair! Axe throwing is an activity that brings excitement and energy to your group. So, what are you waiting for? Join us today!
Facebook
Website
PELLA BRAZILIAN JIU JITSU
At Pella Brazilian Jiu Jitsu, our aim is to bring high quality, accessible and affordable self defense sessions to the community. Our unique approach to combining traditional and innovative martial arts methods and techniques is what separates us from every others. Our instructors have a wide range of expertise, and are here to train you through every step of the learning process. Whether you're joining us as a beginner or a professional, there's always more room to perfect your form.
Facebook
Website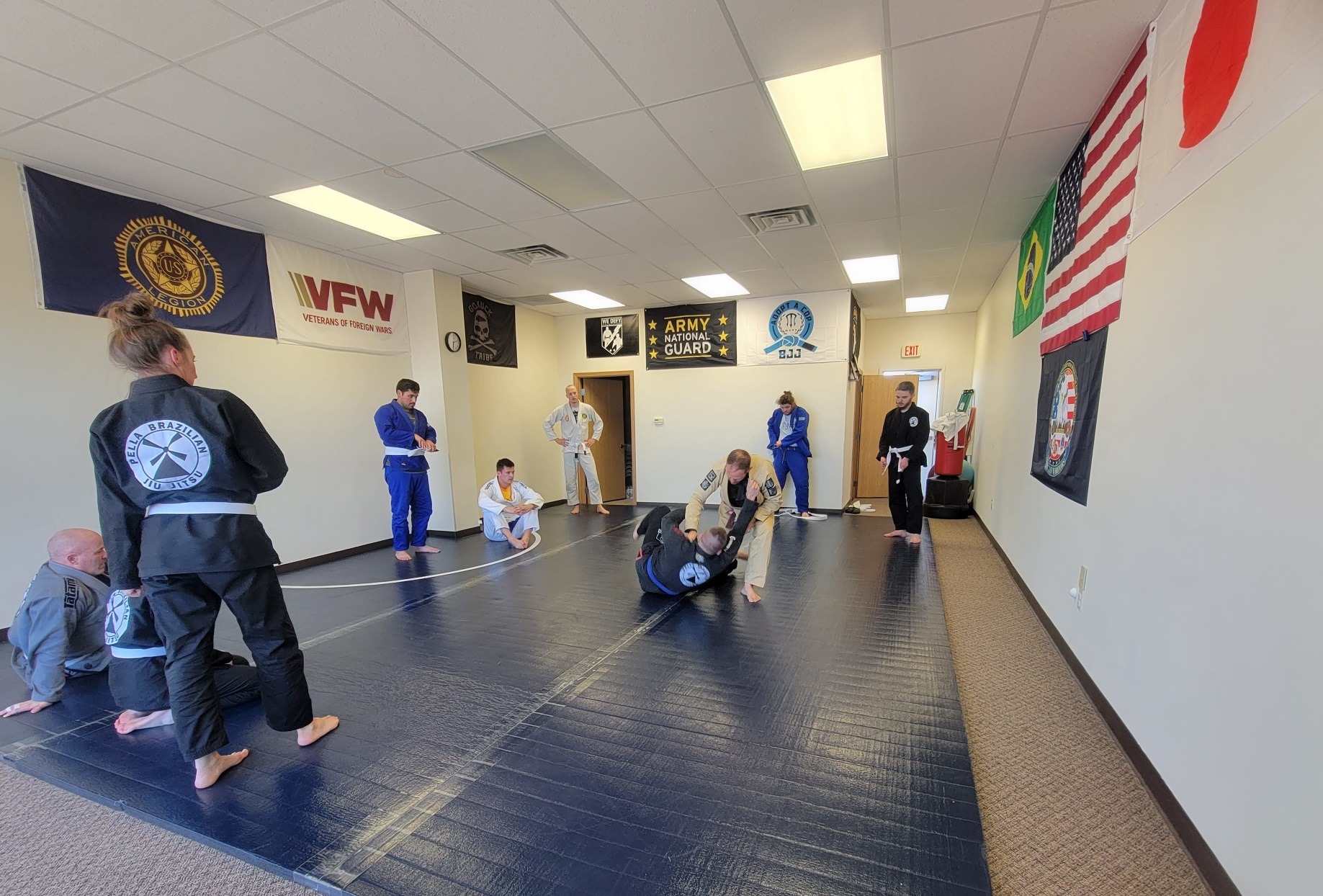 SUP RED ROCK
​Have you ever dreamed of paddleboarding on Iowa's largest lake? Make that dream a reality… today! With over 10 years of experience, SUP Red Rock is eager to see you "get up" and experience time out on the water. We offer quality boards at reasonable prices to get you started in the SUP community. Enjoy instructions, tours, and even yoga! Begin your paddleboarding adventure now!
Facebook
Website
THE DANS COMPANY
The Dans Company provides dance instruction for kids of all ages and levels of experience. We offer a variety of classes, including Ballet, Tap, Jazz, Hip-Hop, Cheer, and Competition Possibilities. Our classes are for students ages three and up. We strive to uphold a standard of excellence in all our courses. Our instructors have several years of experience in dance and dance instruction. You will receive the best from our instructors who care for their students and the path they choose in this industry!
Facebook
Website
TRIUMPH MARTIAL ARTS
Triumph Martial Arts, since 2003, has been dedicated to teaching martial arts to everyone. Regardless of age, gender, or experience level, Triumph has a program for everyone. Martial arts and self-defense are something that we feel everyone should learn and have fun with! Join us to help you achieve your personal goals to help you live your best life!
Facebook
Website
QUALIFICATIONS:
18 years or older
Previous address beyond a 30-mile radius of Pella
Show proof of current residence within the Pella Community School District by proof of utility bill
Must have moved after May 1, 2022
RULES:
One per household per funding period
Valid until incentive funds are depleted
Incentive awarded via gift-card (not redeemable for cash)