Military Veterans and Their Families Welcome in Pella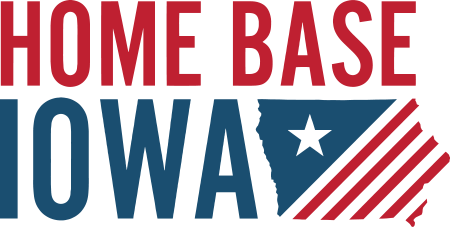 Governor Kim Reynolds announced in an October news conference that the City of Pella is one of seven new Iowa communities that now are designated as part of Home Base Iowa.
Home Base Iowa is a one-of-a-kind program designed to connect Veterans and transitioning service members with over 2,400 businesses statewide who have pledged to hire over 16,000 Veterans. Businesses and communities can also use homebaseiowa.gov to search for veteran job seekers who have uploaded their resume to the website. In addition to the 106 communities statewide, the program also partners with 27 colleges and universities.
"This designation has been in the works for well over a year and we look forward to jumping right in to welcome Veterans and their families to Pella. If you'd like to learn more about the Home Base Iowa program or how to become an HBI business, I'm here to help," said Maria Bogaards, Director of Talent Development and New Resident Services at the PACE Alliance. "We plan to celebrate becoming an HBI Community at a Thursdays in Pella event next summer."
Home Base Iowa businesses in Pella: