Pella, Iowa is known for its Dutch appearance and beautiful architecture, but what many people don't think about are the numerous locations to take remarkable photos with friends and family. Many people are active on social media and are constantly looking for photos to spice up their Instagram or Facebook page. If you happen to find yourself in Pella, you are in luck.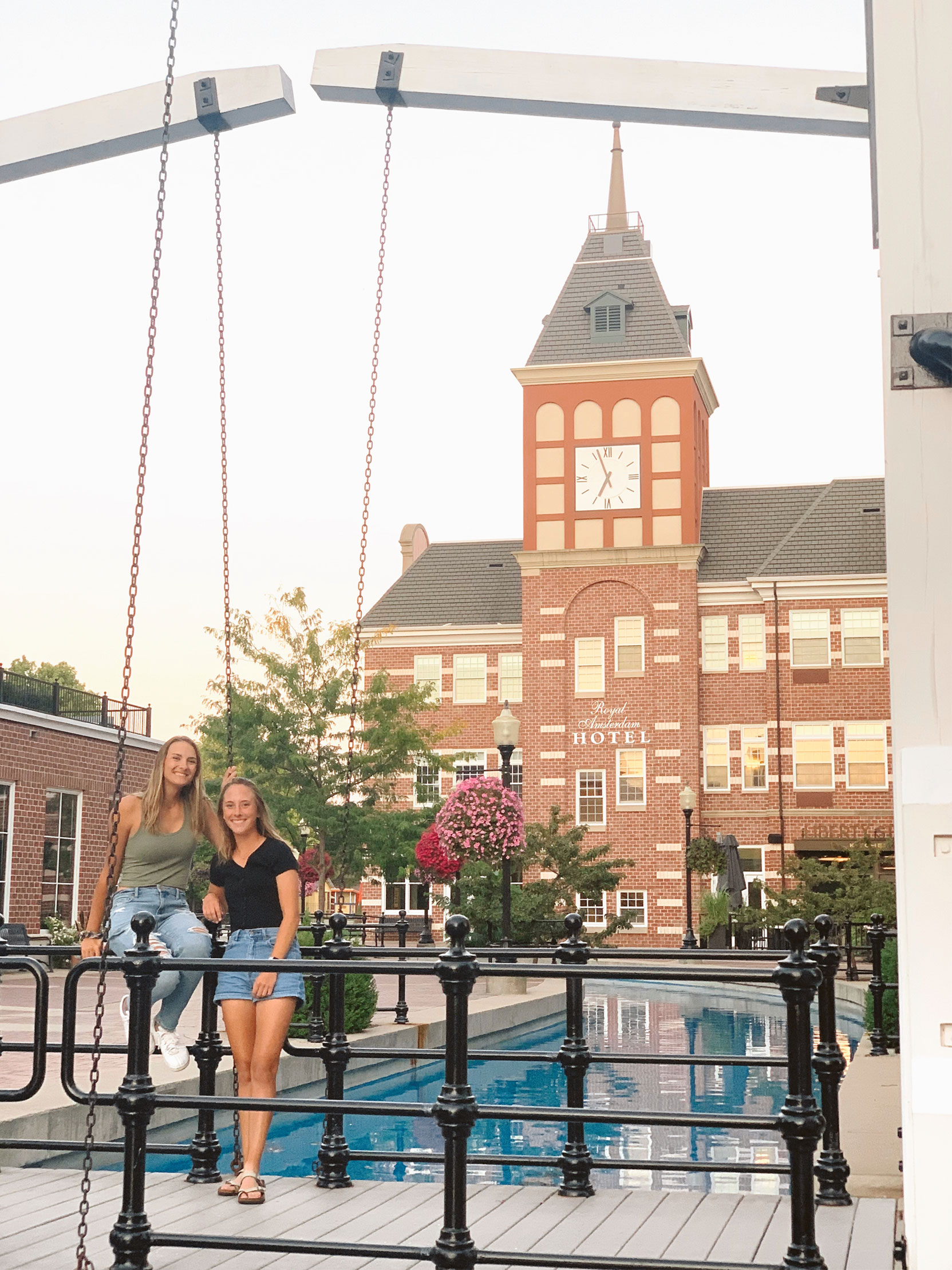 The Molengracht bridge, featuring the Royal Amsterdam Hotel 
Have you ever heard the phrase "a picture is worth a thousand words?" We live in a time where social media is dominating. Social media has a magnitude of purposes and all generations use it differently. Young people have social media as a platform, where they can influence other people and stay connected with the people they interact with. Pictures are important for youth because it shows their followers what is going on in their lives. It easily grabs the attention of someone scrolling through any social media. The older generation is just starting to get the hang of social media. They have the idea that they aren't using it for the same reasons younger people are, but in reality, it's very similar. They want their friends to see what they are up to and post updates on their lives, but what better way to do that than through photos? Words are going out of style, and photos are in.
If you take a walk through downtown Pella, you have already passed by multiple beautiful photo spots. A favorite for many is the middle of the town square. This location is beautiful at all times of the year, whether that is during the spring when it's Tulip Time when there are thousands of tulips blossoming, or in the winter when the square is full of lights and the snow is glistening the ground.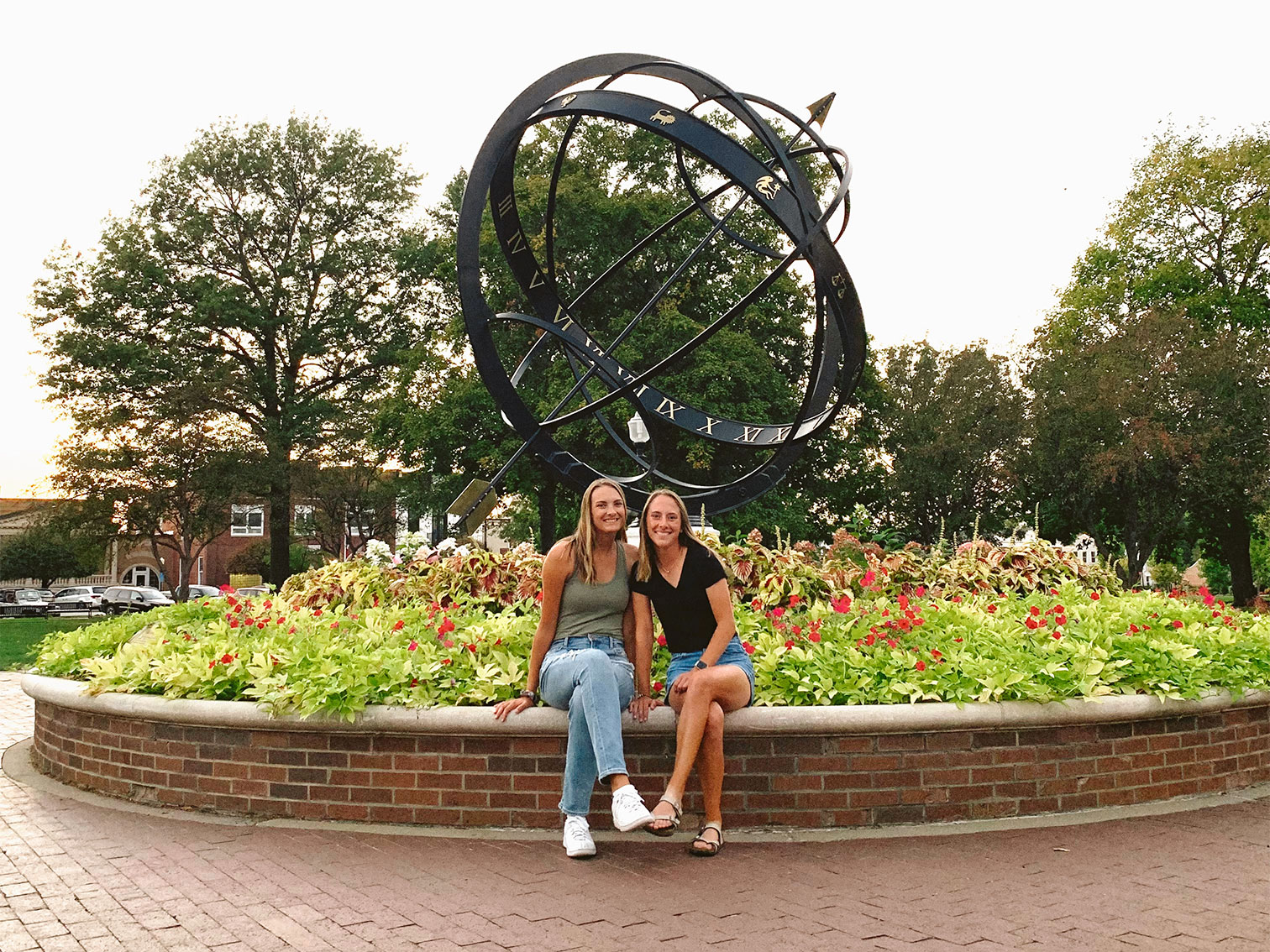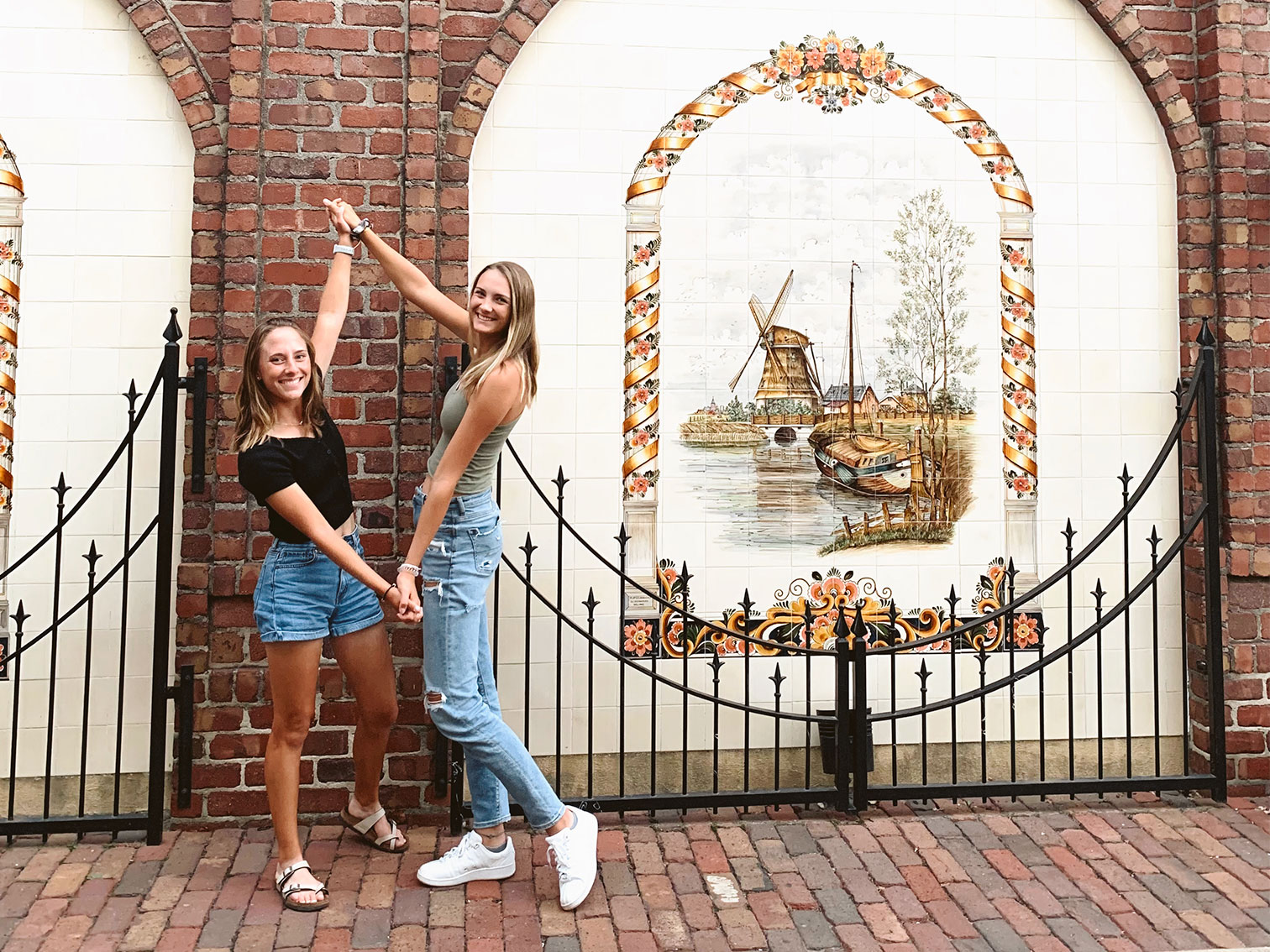 625 Franklin Street, tile murals imported from the Netherlands.
As you head east down Franklin Street, you can find a gorgeous alley way that is covered by a unique green striped wall. This wall can add a lot of dimension to a photo and is very popular among young people's Instagram pages right now. On the other side of this alley is a wall of tile murals that were imported from the Netherlands. Across the way from the wall is the Molengracht Canal. The canal is accented by the Royal Amsterdam Hotel and a beautiful bridge with flowers around it. The whole scene is like one out of a movie.
Some of Pella's main attractions are the windmills. On the southeast corner of the square, the Pella Information Center is located in a small windmill, ideal for photos. It introduces the perfect amount of Dutch culture to any picture.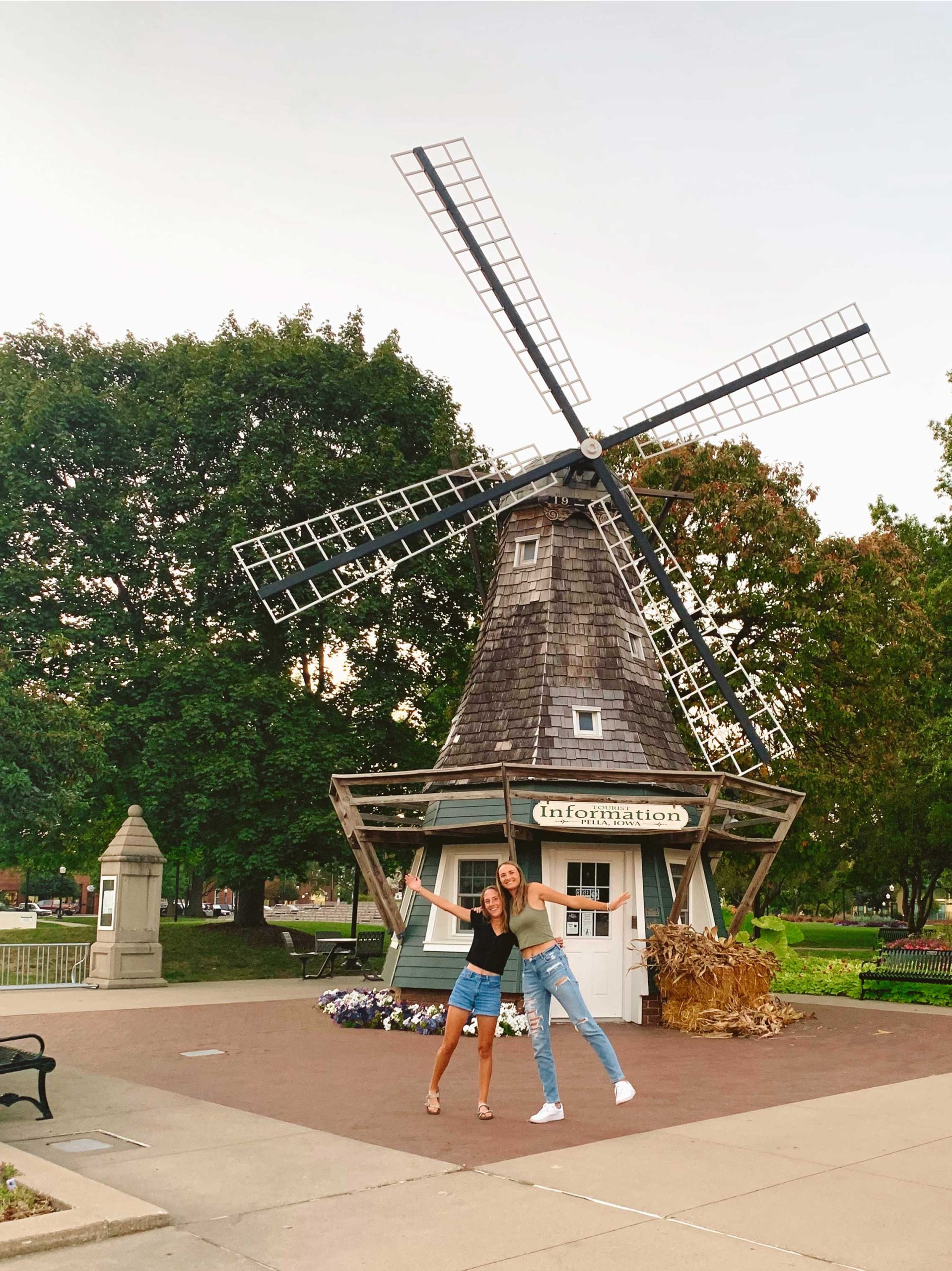 The Information Windmill in Central Park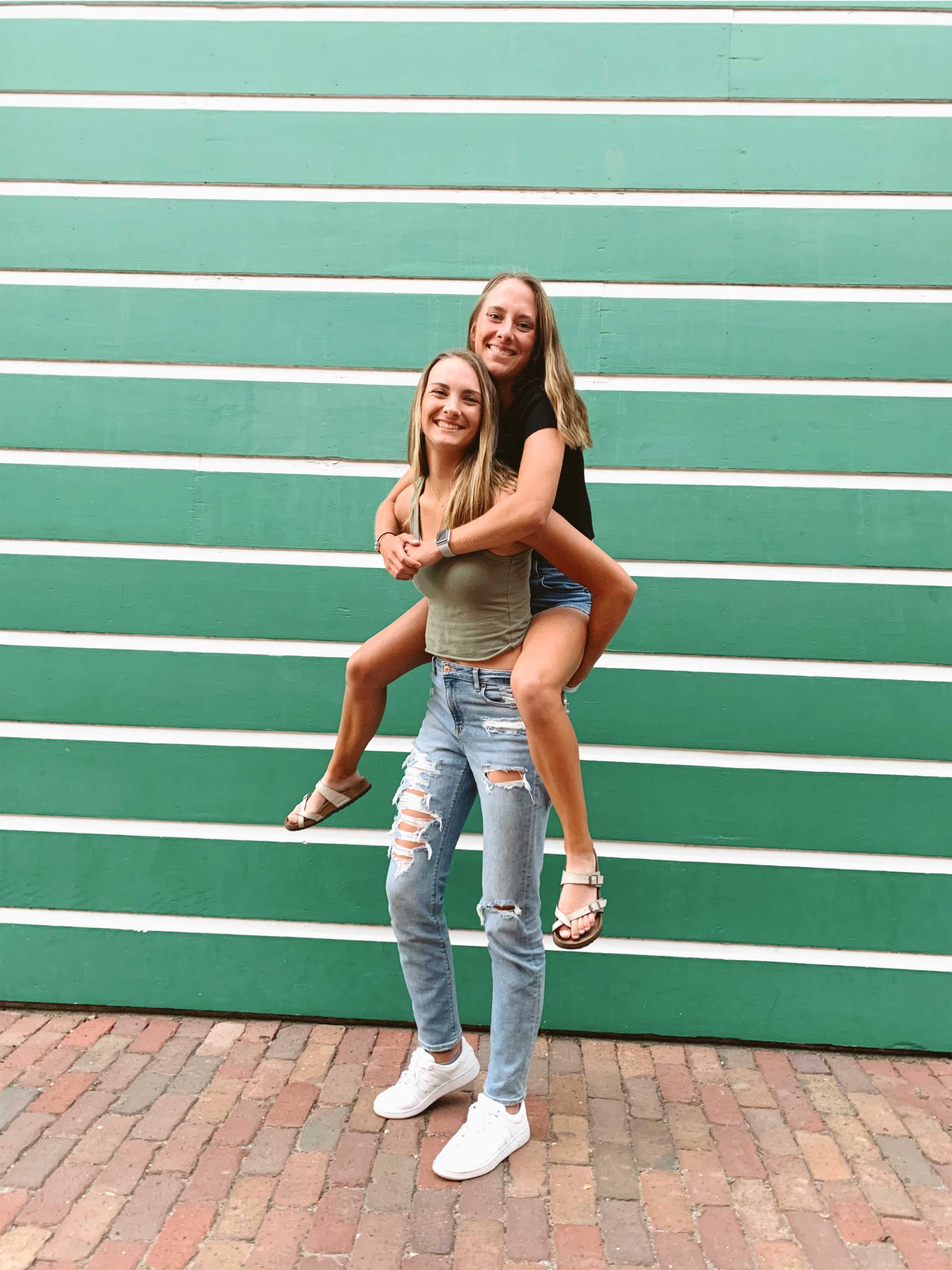 Green striped wall, 625 Franklin Street
When you visit Pella, don't forget to look around for these picturesque spots. There's no doubt that you'll find a location to take the perfect picture.
This is a post by Central College student, Kassidi Steel, who did a fall-term internship with PACE Alliance.