One taste and he was hooked. After recommitting to his own personal health journey at the end of college, Kyle Kramer discovered the benefits (and tasty joys!) of Top Shelf Nutrition. With shake names like Dutch Letter, Scotcharoo, and Gummy Bear, how can you not love them? His passionate belief in Herbalife's balanced nutrition approach prompted him to go all in and open his own Pella shop in 2017. When Kyle isn't welcoming regulars with the greeting "The usual?", or helping newbies pick from the diverse menu of tasty concoctions, you'll find him cycling, hitting the gym, or helping manage his family's raceway. Be sure to stop in and say "hey" to Kyle, try a customer fav (Dutch Letter is mine!), or discover your own favorite. And for a limited time…the newly arrived Shamrock Shake!
1. Can you describe your business?
We have a coffee shop feel that serves healthy meal replacement shakes and energizing teas.
2. How long have you been in operation?
3 years
3. What are your hours of operation?
Monday – Friday, 6:00am – 1:00pm; Saturday, 9:00am – 1:00pm
4. What is the story behind your business starting/opening?
I was in college and kept seeing things on the news about youth diabetes and knew I didn't want to be a stat. I started going to a local gym in Ankeny and was told about a nutrition club. I went and checked it out and six years later and 75 lbs lighter I moved back to Pella to open Top Shelf.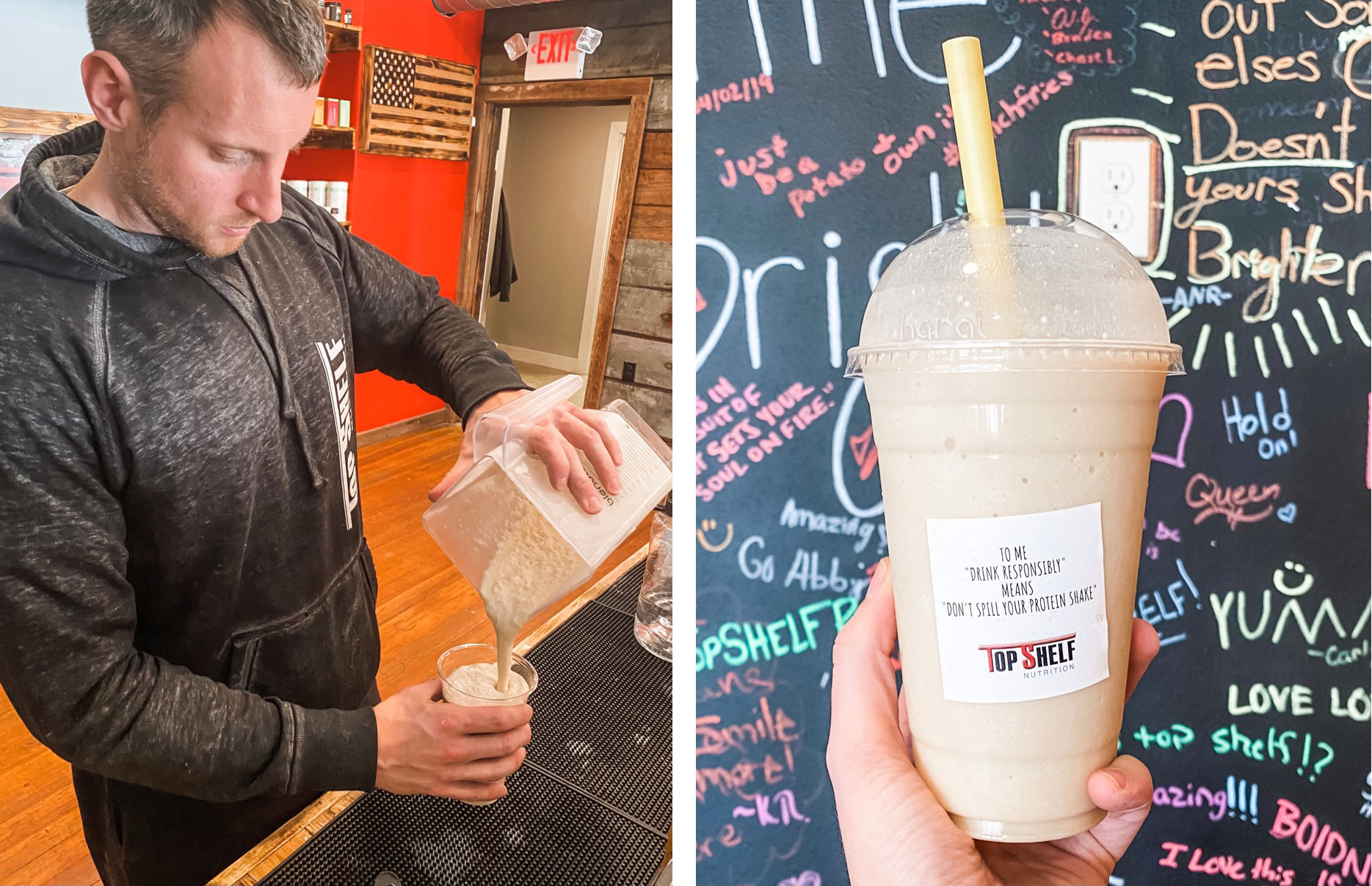 5. What is your favorite aspect of owning your own business?
I love being a part of the community and bringing a healthy option for the town.
6. Tell us about a favorite customer interaction.
Seeing customers excited for their shake and tea, or how much they have missed or love their drink after their first visit makes it worth it. And, that eating healthy can mean enjoying a drink that tastes like a Dutch Letter or Cake Batter, and it can be good for you!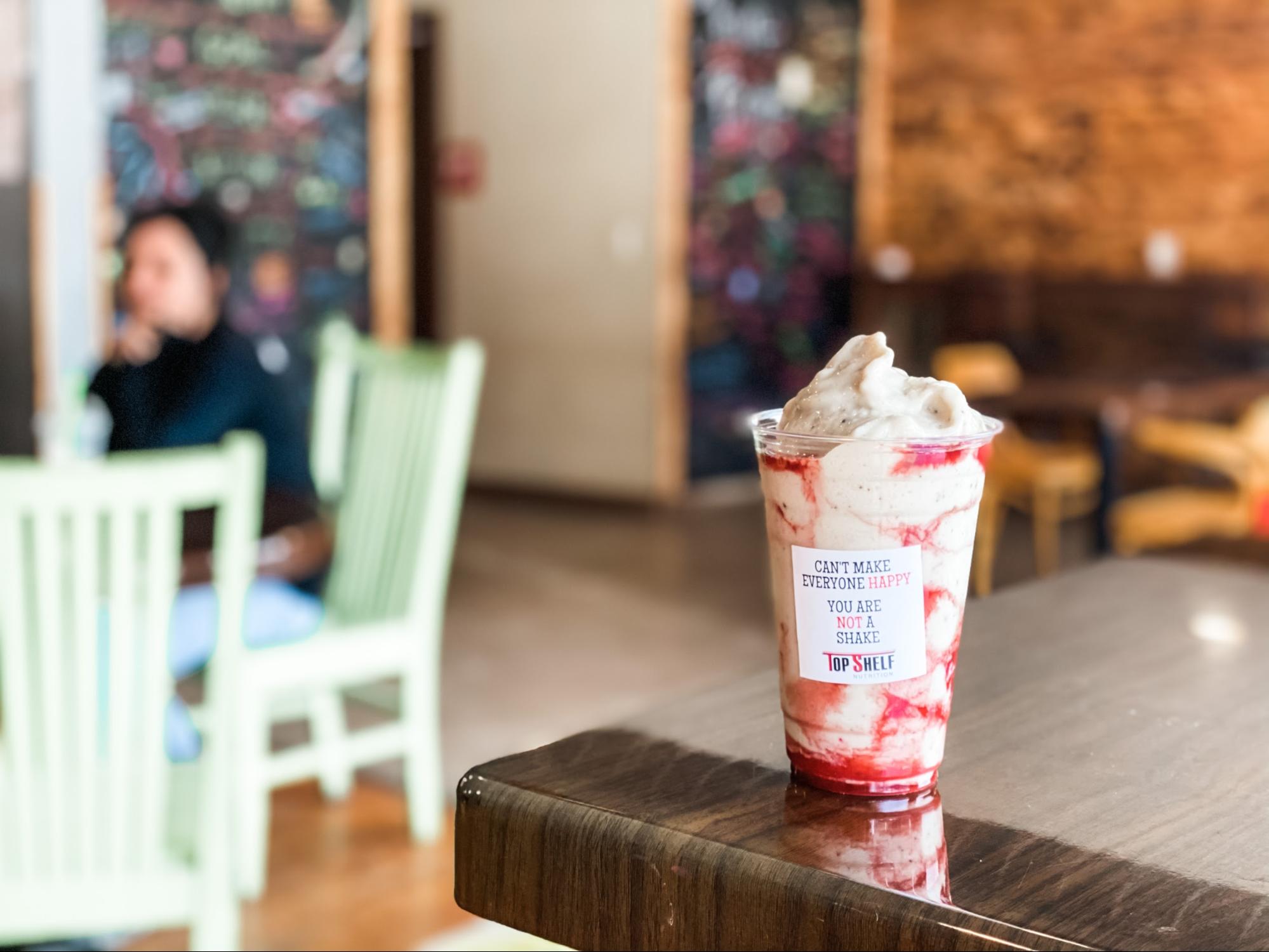 7. What is a favorite business success story?
In 2019 I did a few "club battles" with other nutrition clubs around the state or out of state. My best one was when I went against a club from Boise, Idaho. That was a record day of 174 people visiting Top Shelf in one day.

8. What's coming soon?
March brings new specials. One of them is a fan favorite, Shamrock Shake!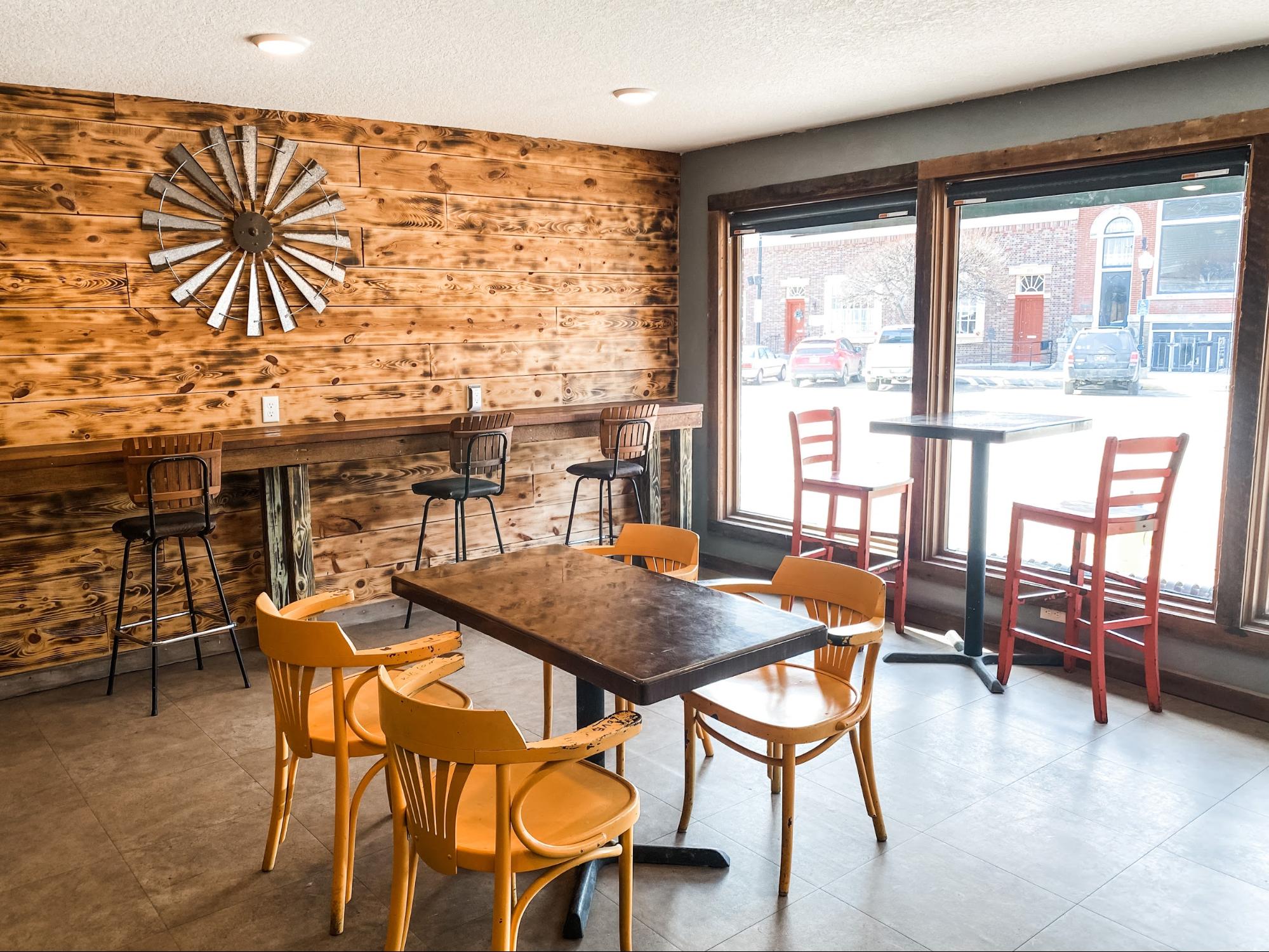 9. Favorite drink on the menu?
PB Crunch or Cake Batter

10. What are people surprised to learn about your business?
How well we do even in the winter.
11. Best business advice received?
Never give up! If you're struggling, reach out to someone in your industry and pick their brain.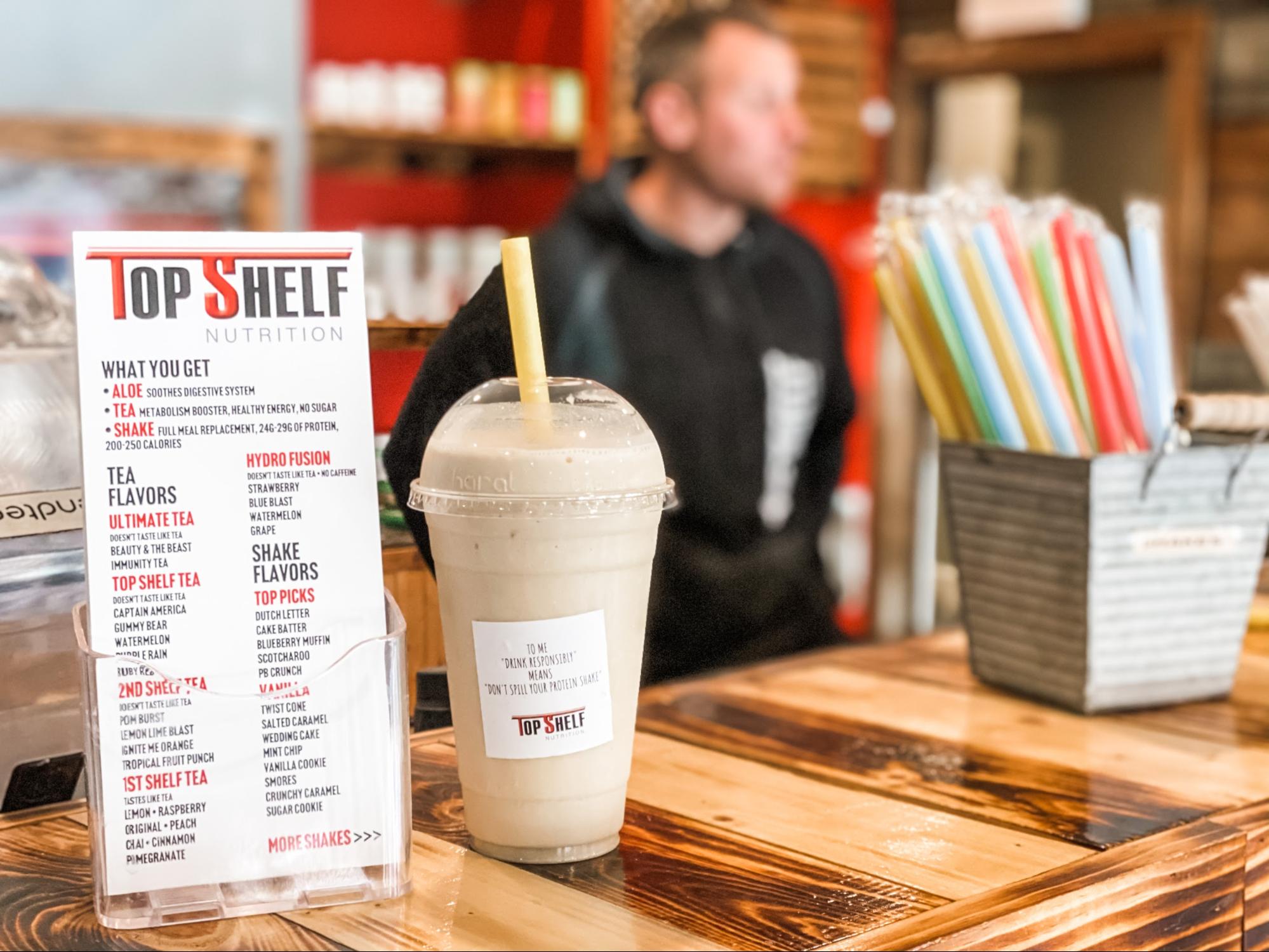 12. Where are you from?
Born and raised in Pella.

13. Tell us about your family?
My mom and dad live in Pella. My parents own and operate Eddyville Raceway Park. I also help manage that with my dad. My mom works at Welgaard. I have one sibling, she lives in Ankeny.
14. What did you want to be when you grew up?
Professional drag racer
15. Favorite hobby?
Cycling is a hobby of mine. I love it because it is a mental challenge. If you go 10, 20 or even 50 miles out you have to will your way back because you have no other option. I also love it because it is time to get off my phone.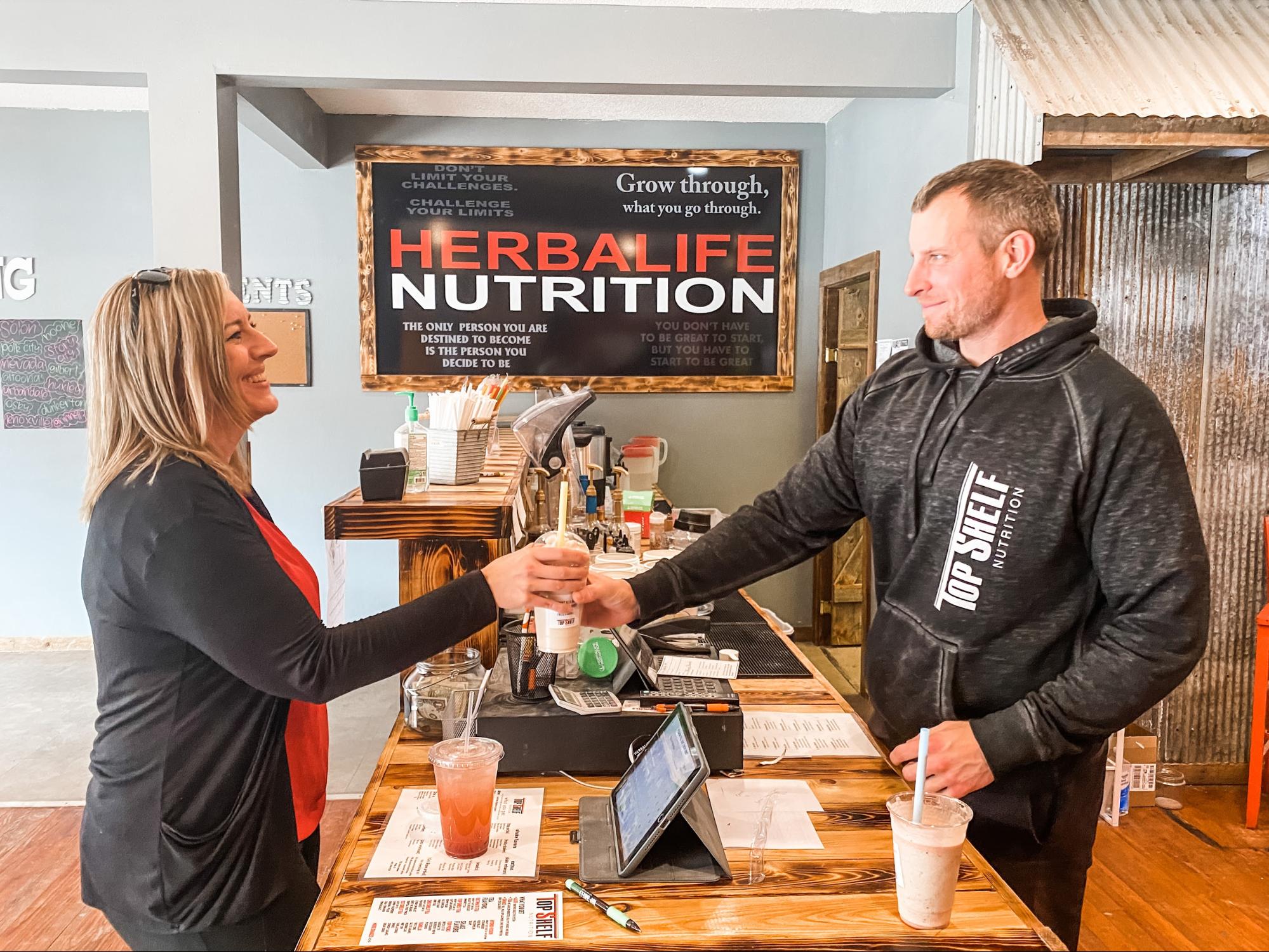 16. What is something people would be surprised to know about you?
In college I hit a peak weight of 310 lbs.

17. What is the last book you read?
Greenlights by Mathew McConaughey
18. Favorite place you have traveled?
Bandimere Speedway, a race track located on the foothill of the Rocky Mountains in Colorado.
19. Favorite place to dine in Pella? Favorite dish?
El Charro, Burrito Loco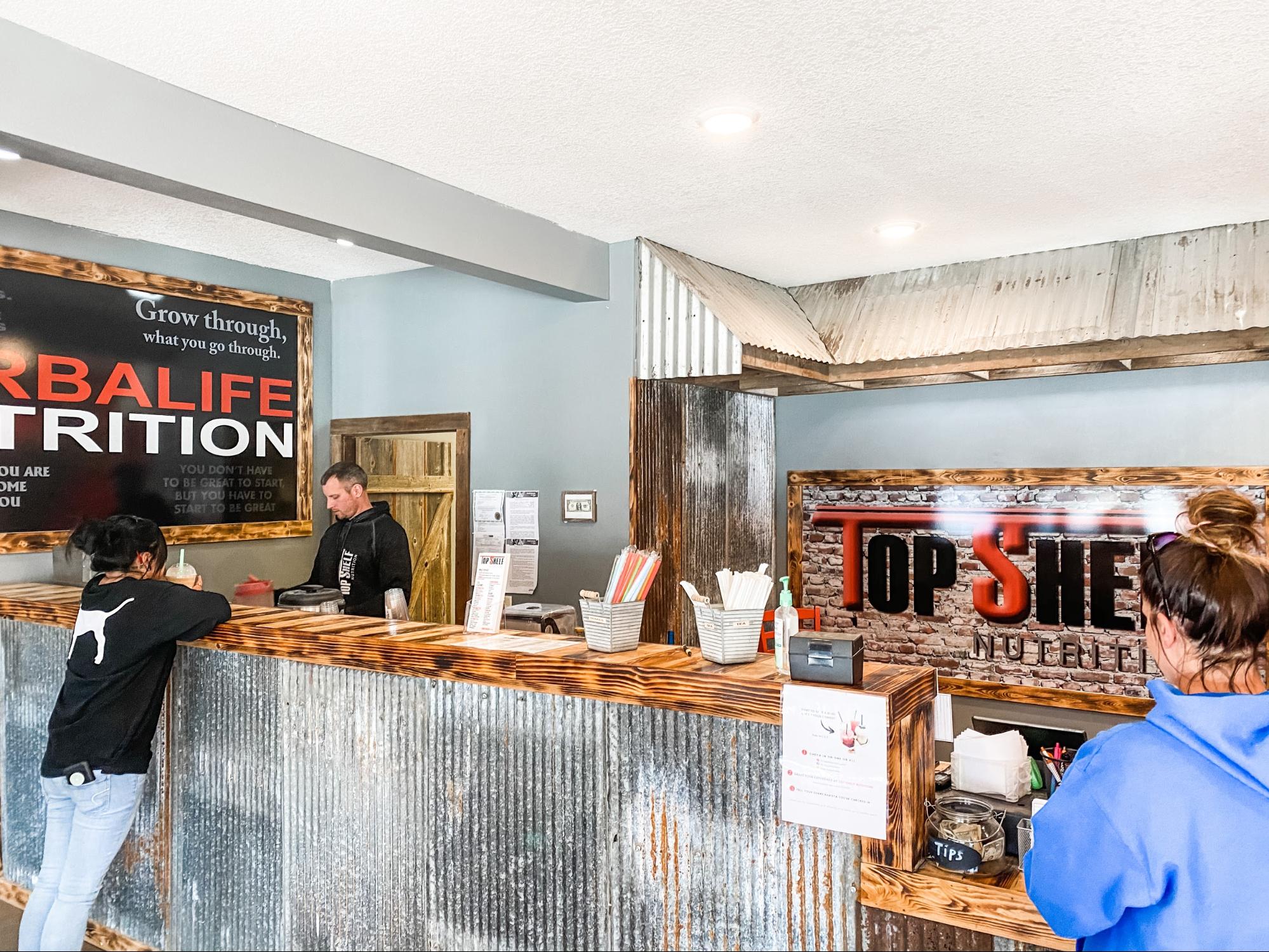 20. Pella's best-kept secret?
Top Shelf! I still always hear people say "I had no idea you existed" but I always say give it a try! Whether a shake or tea, I will make sure you love it and can't get enough of it.
21. What is your favorite aspect of being in the Pella community?
Being from Pella I have always had a biased opinion, but I really do love the small-town feel, especially after living in Ankeny and the Des Moines area for nine years. I love how active people are year-round and are out walking at 5 and 6 am. Also, the community support with the business has been great!
Be sure to follow Top Shelf Nutrition on Facebook: @TopShelfNutrition and Instagram: @Topshelfnutrition_Pella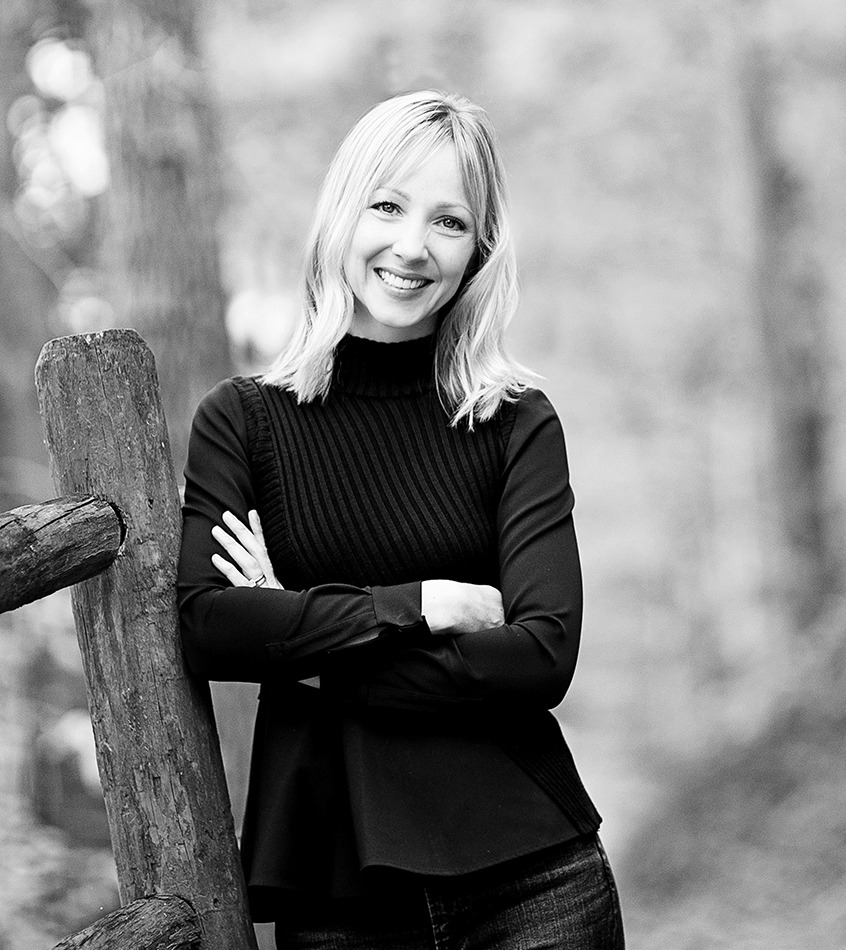 This post is by guest blogger and Pella native, Melanie (De Nooy) Mapes, who recently moved back home from the Chicago area with her husband and two children. Melanie has joined Century 21 Signature Real Estate and is a licensed realtor.