The Timeless Tulip is NOT just another flower shop. Just ask the PACE Dutch Greeters as we welcomed new business owner Cheyanna Sheaffer to town.
The Timeless Tulip gets its name from just that…timeless tulips. Spring in Pella is full of flowers, tulips, laughter, color, and community togetherness. Wouldn't it be great if that feeling last forever? Well, it can and that's exactly the thought behind Cheyanna's vision for The Timeless Tulip!
"I love doing both fresh and silk flower arranging. I love to pair my silk arrangements with home decor pieces and show people what they can do to capture the feeling of flowers year-round," explained Cheyanna.
And, it's not just the business name and flowers that make Cheyanna so special. She graduated from Iowa State University in December 2022, with a degree in Horticulture and a minor in Entrepreneurship. She is friendly, creative, business savvy, forward-thinking, and serves as an inspiration to young entrepreneurs. Cheyanna even scored the bid to do the florals at the Iowa State University Commencement Ceremony for her graduating class. Securing this contract meant that, even before graduating, Cheyanna got her licensing, went to market, and created stunning displays at a major event.
After getting her licensing she made the decision to just go for it and open a business. "I come from a family of entrepreneurs and business owners. They encourage me, mentor me, and support small businesses. So, I thought, why wait? I am just going to start my business now.", said Cheyanna.
We are grateful that Cheyanna chose Pella for the start and home of her business, but that was always in the cards for her.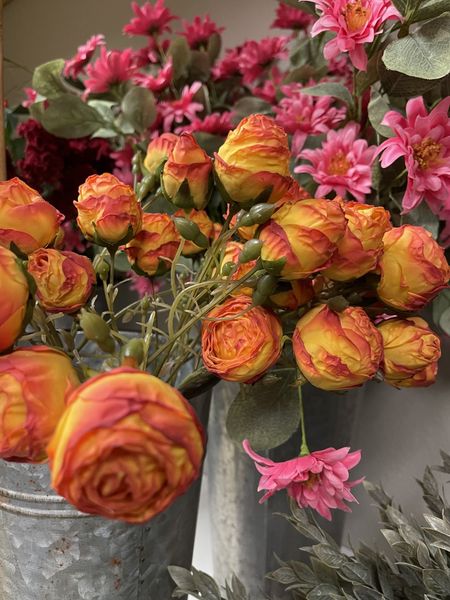 Cheyanna continued, "I am from Pella and well, I can't get away from home and that's a good thing. Pella is home and I always knew I wanted to come back. During a summer break of college, I worked at De Jong's Greenhouse and that's where I really fell in love with plants and all things horticulture. And, after working in six flower shops and graduating, here I am today."
The Timeless Tulip features fresh flowers, delivery, silk florals, home decor pieces to pair with florals, cards, wedding rentals (including lanterns, vases, table runners, silks, and more), and even a fresh flower bar where you can chat and watch Cheyanna work on her creations!
Welcome to town Cheyanna and The Timeless Tulip! We look forward to watching and supporting The Timeless Tulip as Cheyanna grows her business into her dream of a flower farm and beyond!