For Cranberry Stone Bakery owner Sharesa Van Arendonk, being a baker had always been a childhood dream. But careers in real estate and education, including a two-year
ministry program in Vienna, Austria, temporarily put that dream on hold. When the opportunity came for a pivot in her career, Sharesa took a leap of faith and followed her heart's desire to pursue her talent for baking fulltime. What started humbly in her kitchen almost six years ago is now a charming storefront just off Pella's square, set to celebrate its one-year anniversary this fall. And as the pre-sunrise baking hours make evident the demands of this cake-loving town, one thing is very clear: Pella and the surrounding communities have embraced this once dreaming baker with eager and open arms.
Tip: Don't miss her surprise cupcake flavors of the week to try new and return favorites like Salted Caramel, Peanut Butter Crunch and more!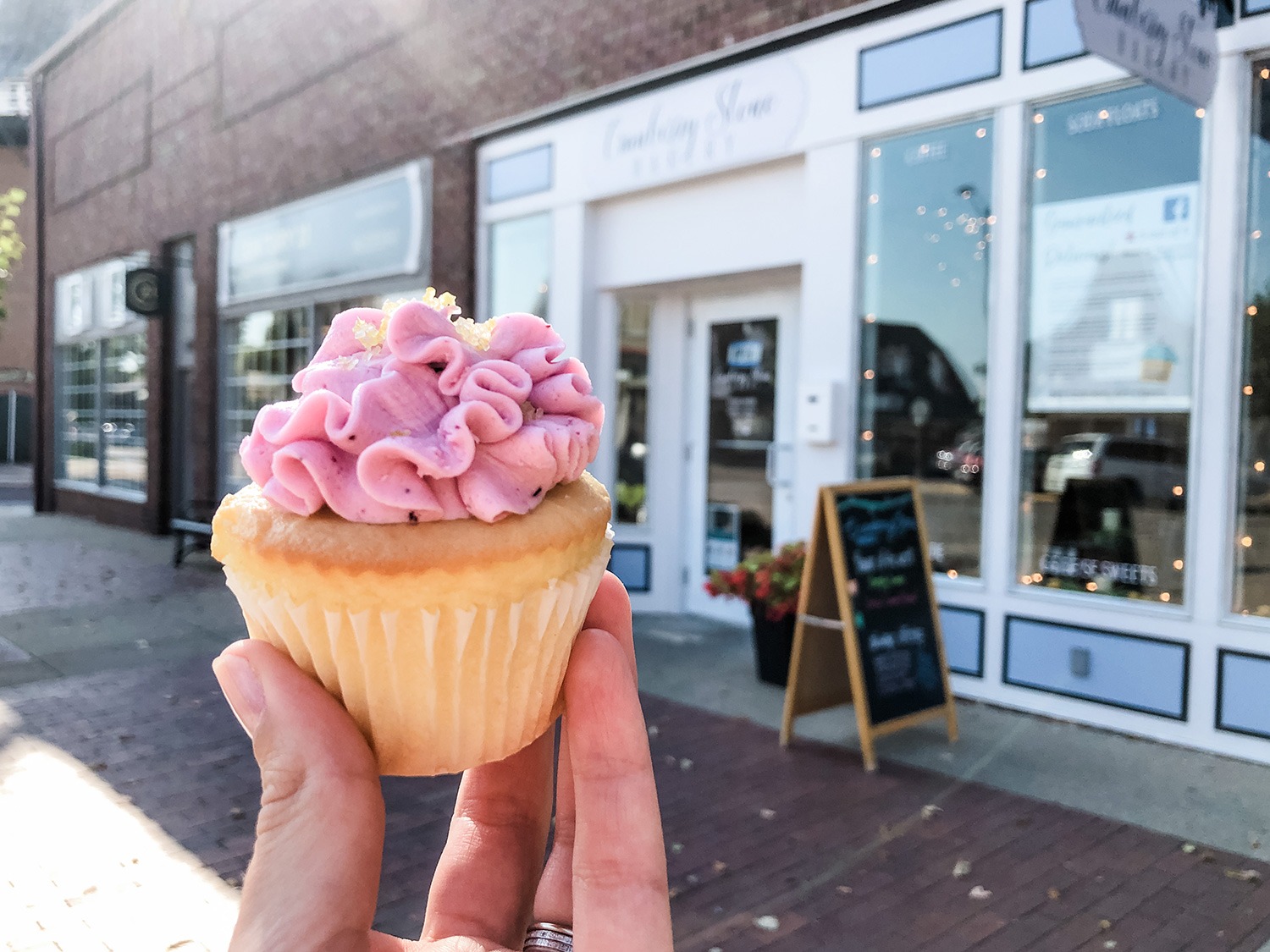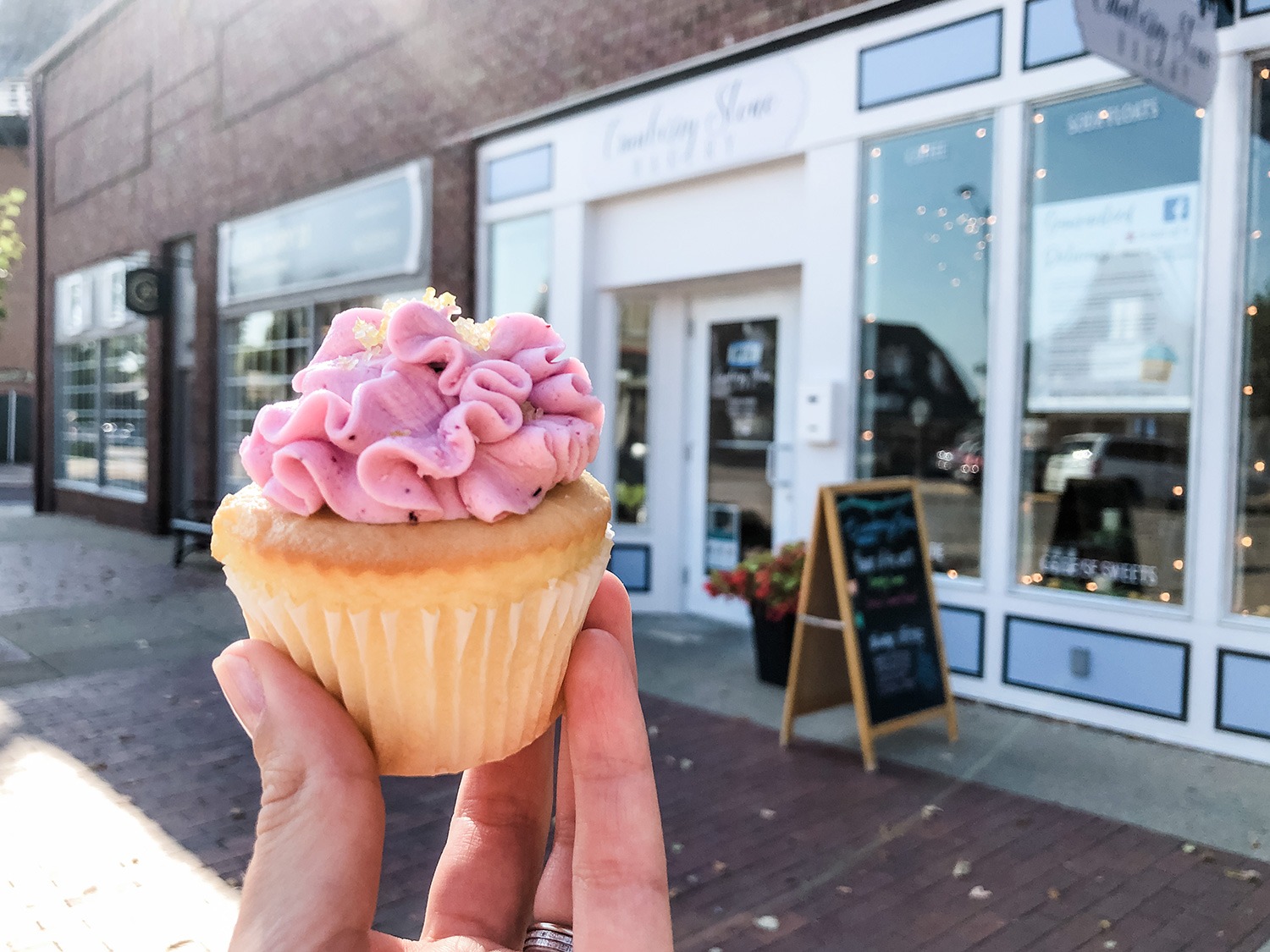 1. What is your business?
Cranberry Stone is a bakery that serves Pella, IA and the surrounding area, specializing in cupcake bouquets, cupcakes, cakes and cookie cakes.
2. Can you share the story behind your business starting?
It has always been my dream to open a bakery. I don't know… perhaps that is every little girl's dream? I've been baking since I was very young and have always been "in my element" (as my husband says) when I'm in the kitchen baking up something sweet. To me, baking is like art. I love to start with nothing but ingredients and end up with a beautiful masterpiece. This venture is a combination of my passion of baking with my love for making people smile. I hope these sweet treats will brighten your day and make your special events memorable!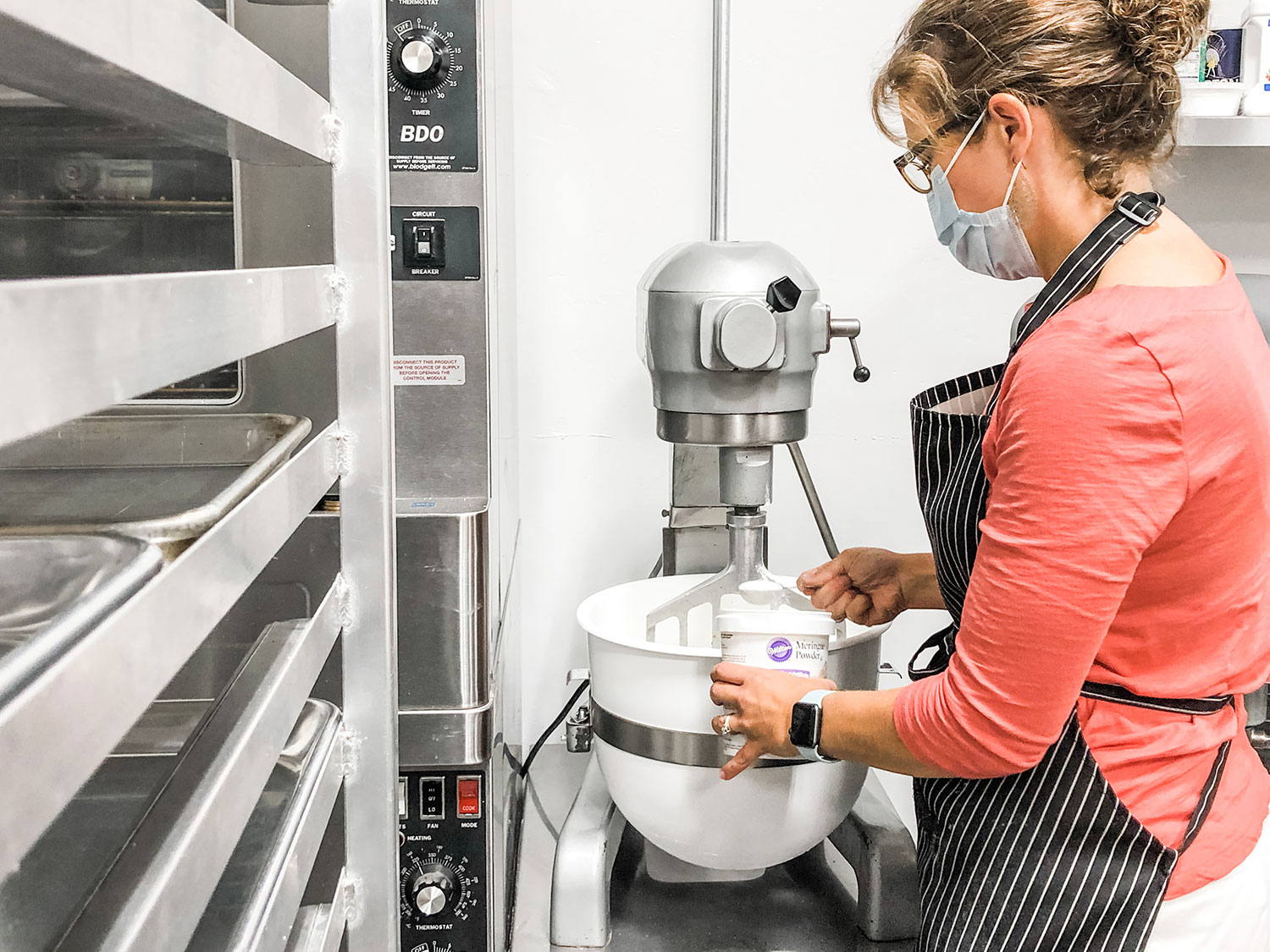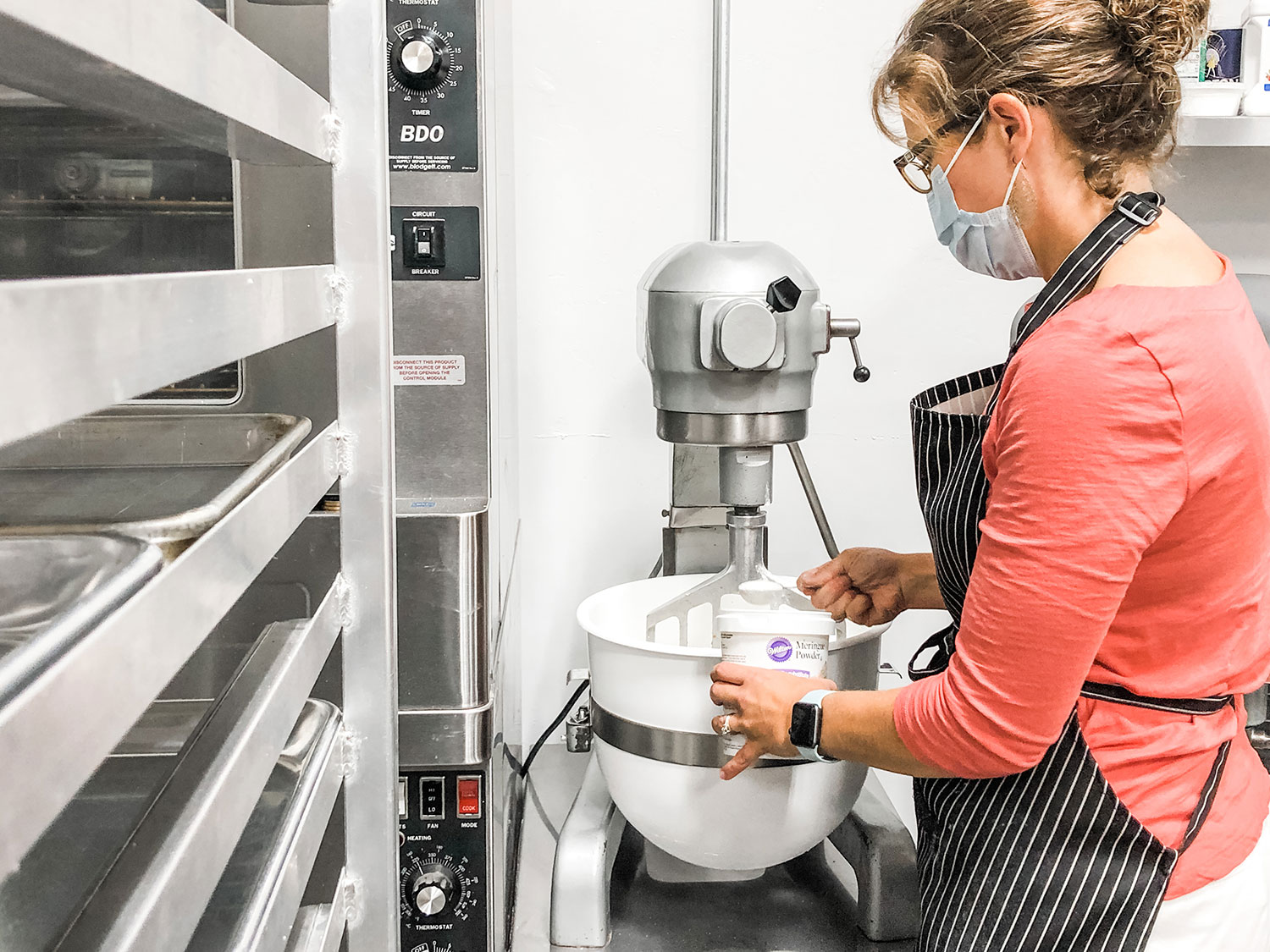 3. How long have you been in operation?
Five years from home and nine months with a storefront
4. Where did the name Cranberry Stone come from?
Why Cranberry Stone? It is actually a spin on Lake Red Rock. Get it? Cranberry – Red; Stone – Rock. I can't take credit for this, as a dear friend came up with it. Isn't she clever?!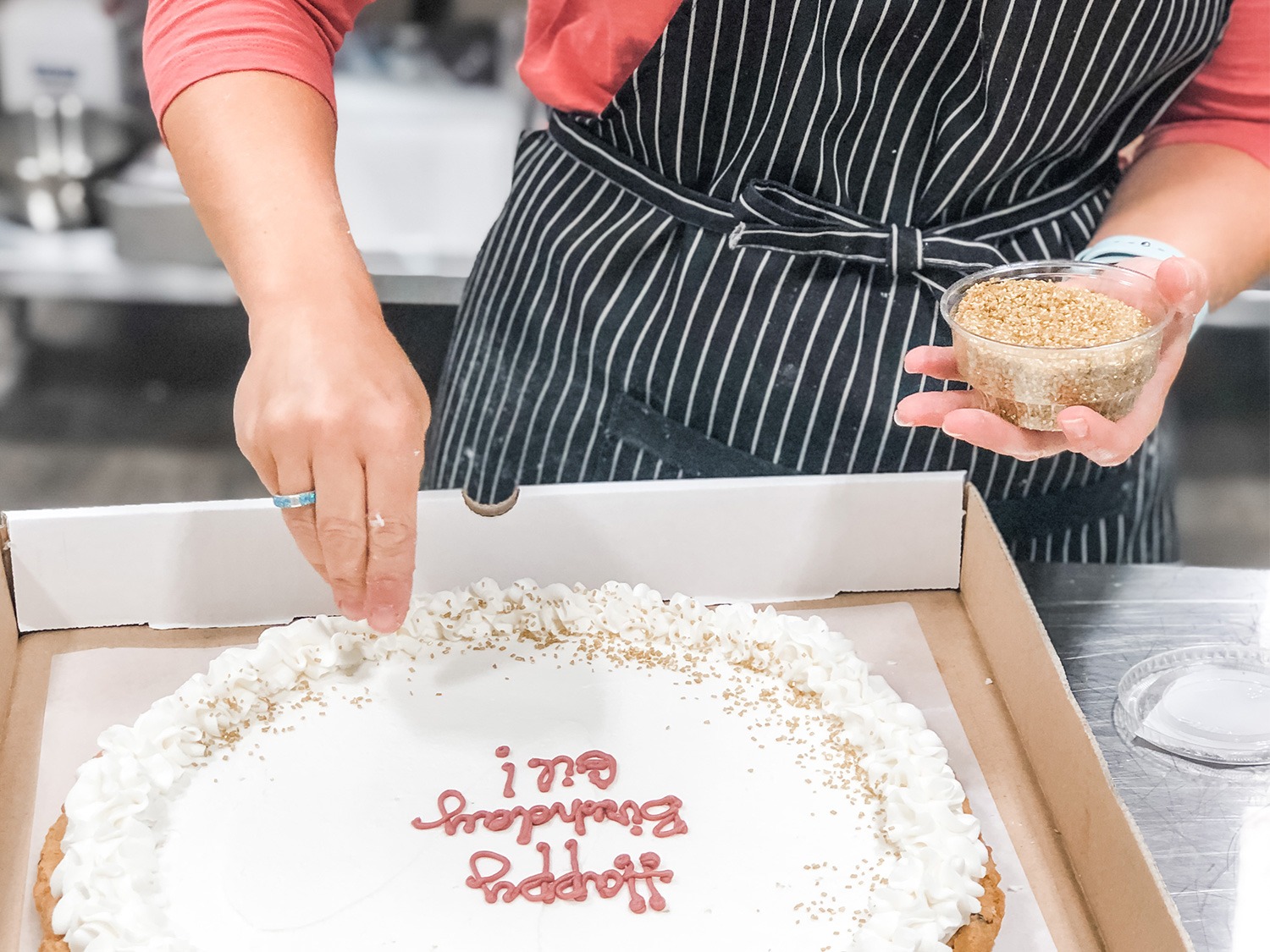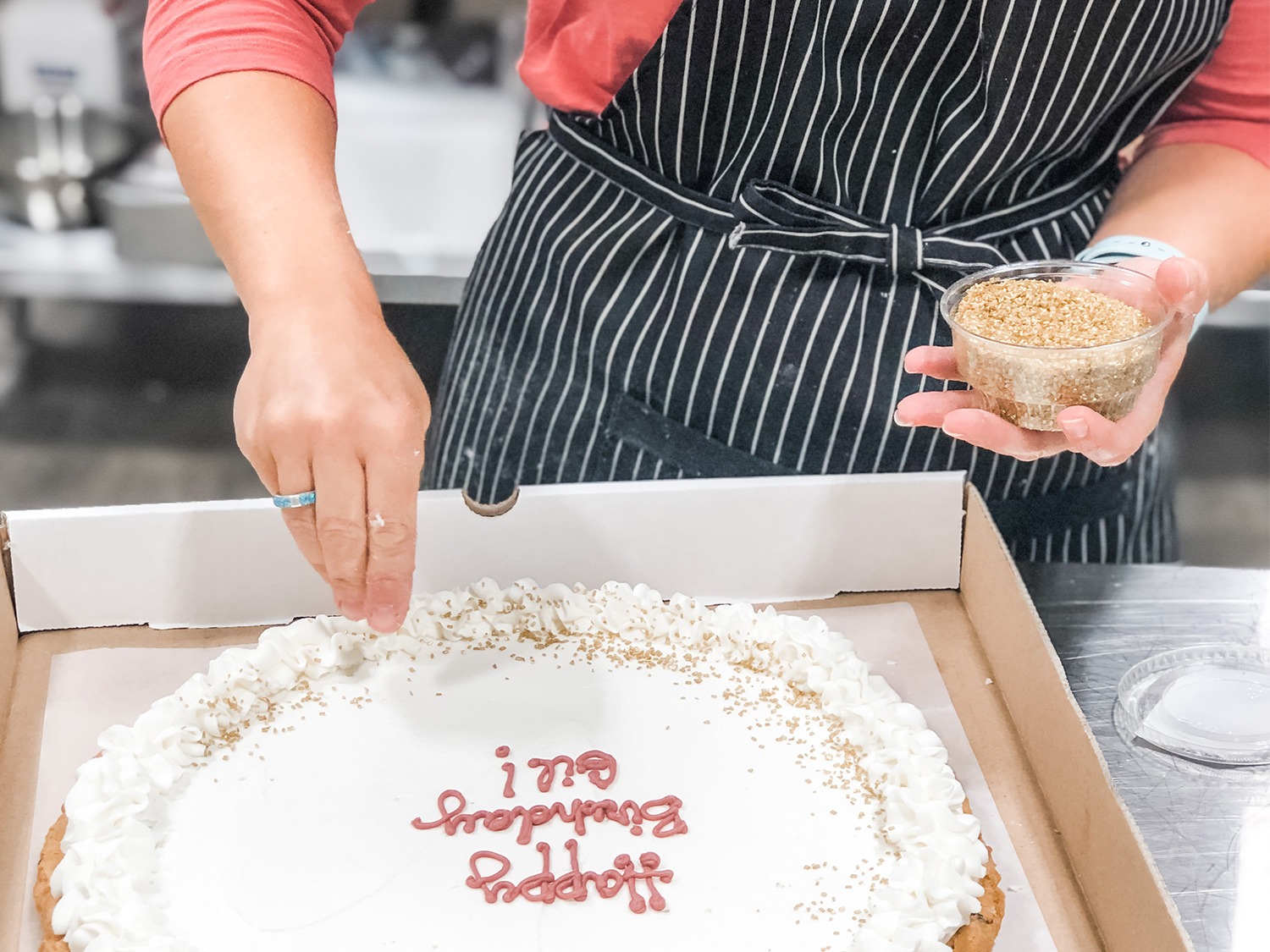 5. Tell us about a favorite customer memory or interaction.
Almost everyone who comes into a cupcake shop is pretty happy. That helps us love our job! My favorite is seeing pictures of our customers celebrating with our special treats. Food brings people together and we love to be able to help make those happy
memories.
6. Any challenges you've overcome in opening or operating your business?
Opening a new business can be scary and it always involves a lot of hard work, long hours, and risk. With that said, the rewards far outweigh the challenges. One of our biggest challenges is never being able to anticipate the demand for walk-in orders. Some days we sell a normal number of cupcakes and some days those sales double with no rhyme or reason. Those days catch us by surprise and we leave the bakery feeling very tired but also so grateful and fulfilled.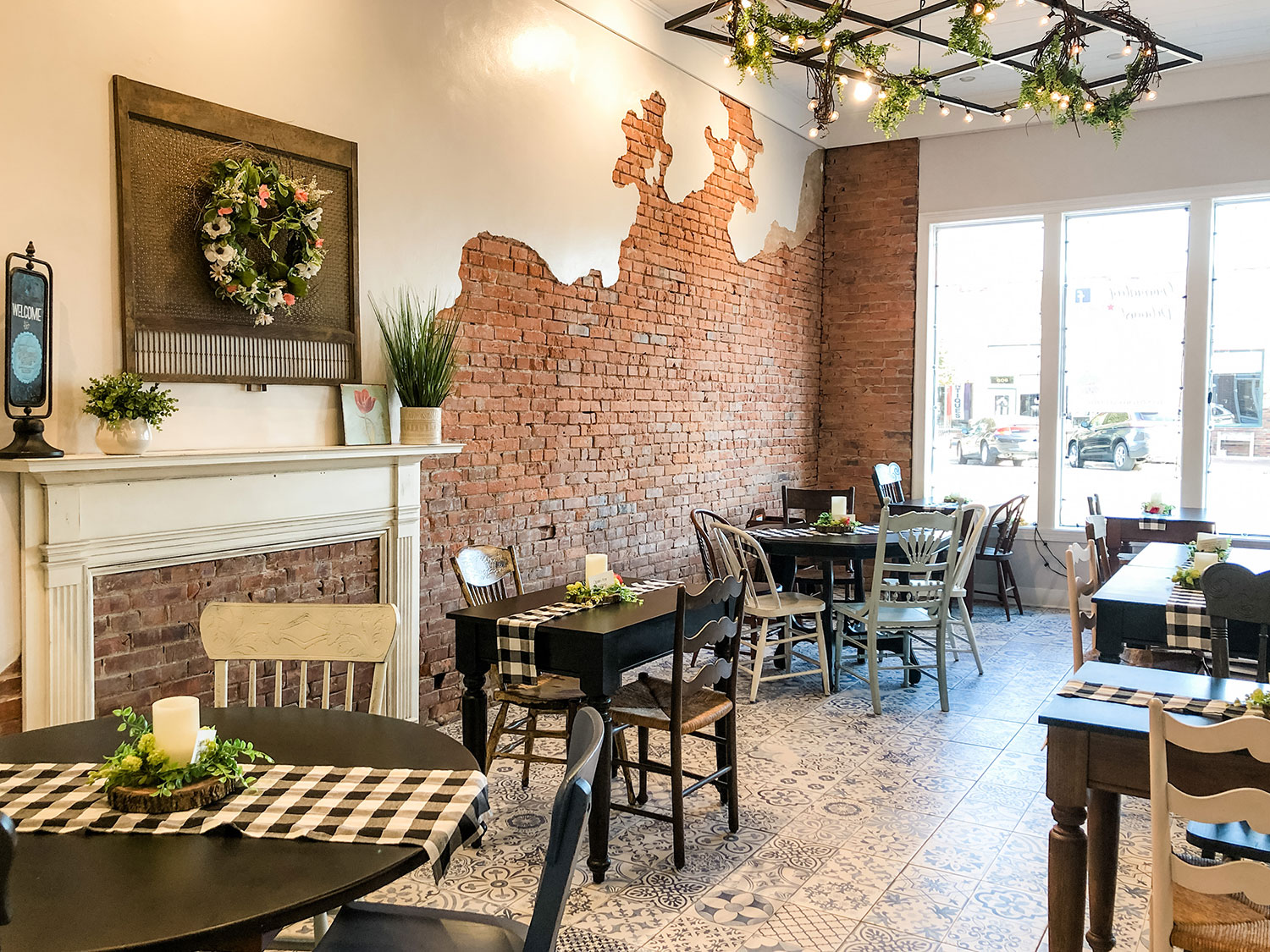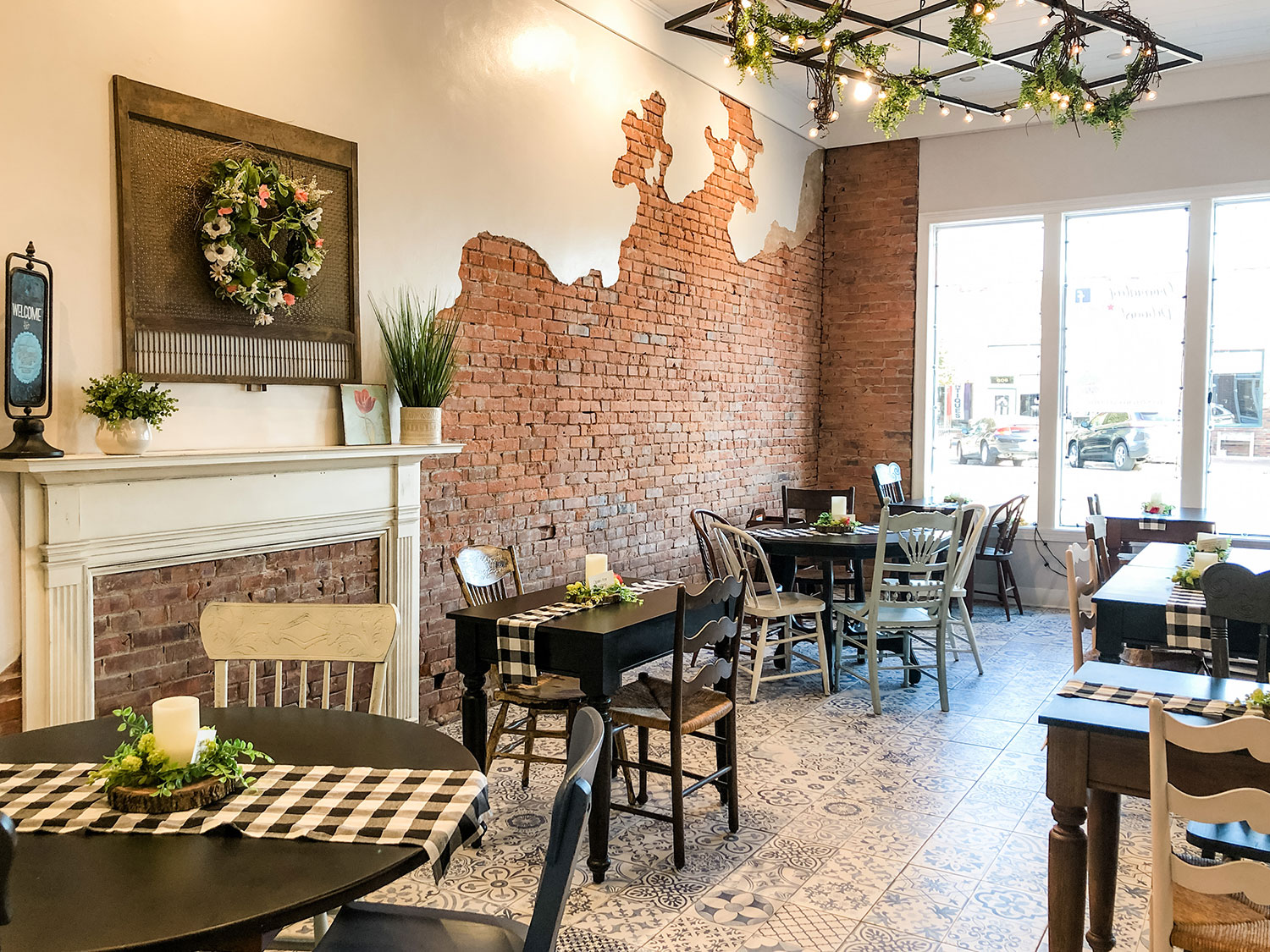 7. What is your favorite success story thus far for Cranberry Stone?
Moving our business to a storefront was scary and risky. We weren't sure how much business would increase and if we'd be able to handle the work/family balance. So far we can say that it has been a very good move. The increase in demand has astounded
us and the business has really turned into a family affair.
8. Any promotions going on right now?
Our ongoing promotion is, buy 5 cupcakes get 1 free!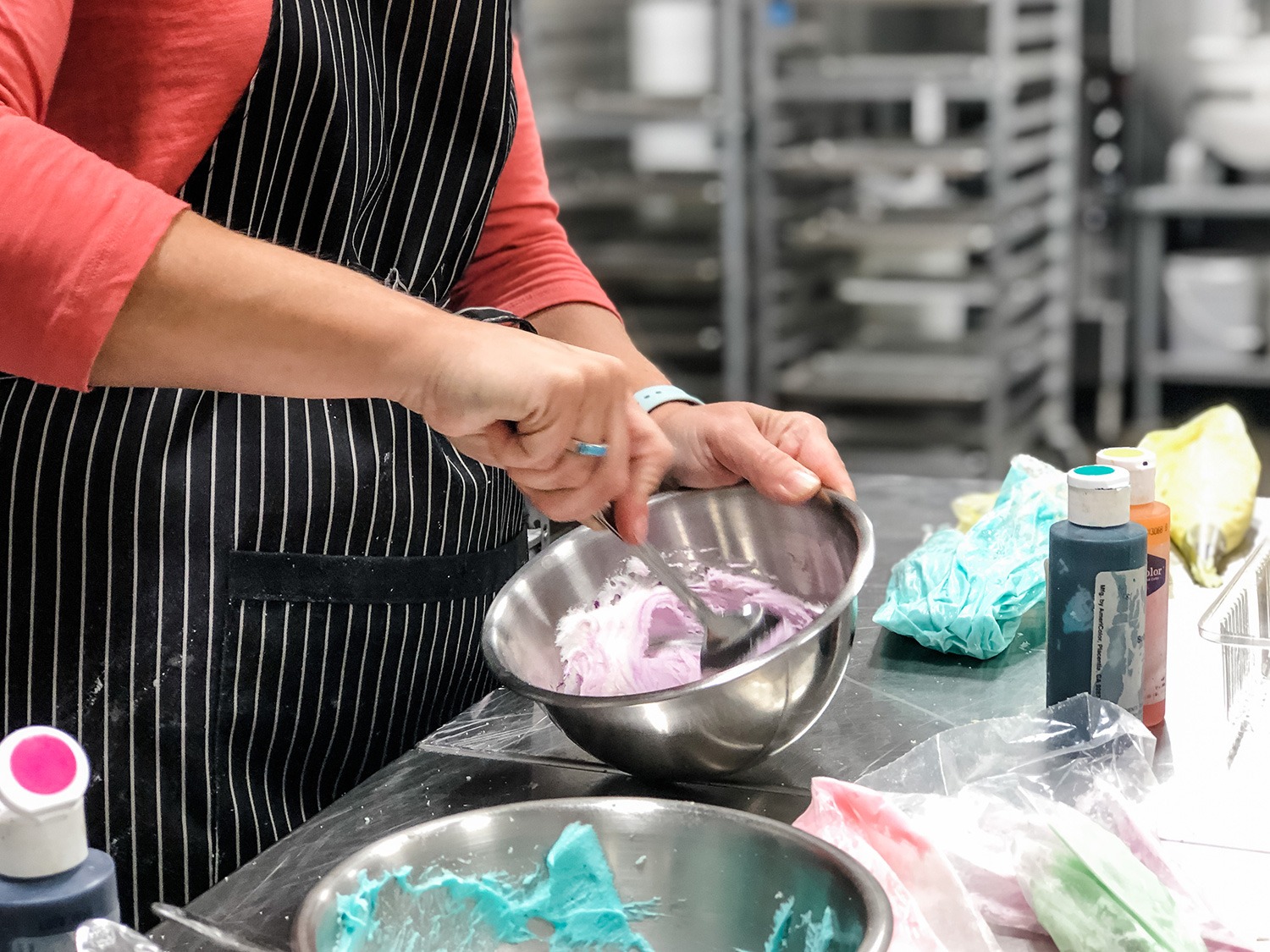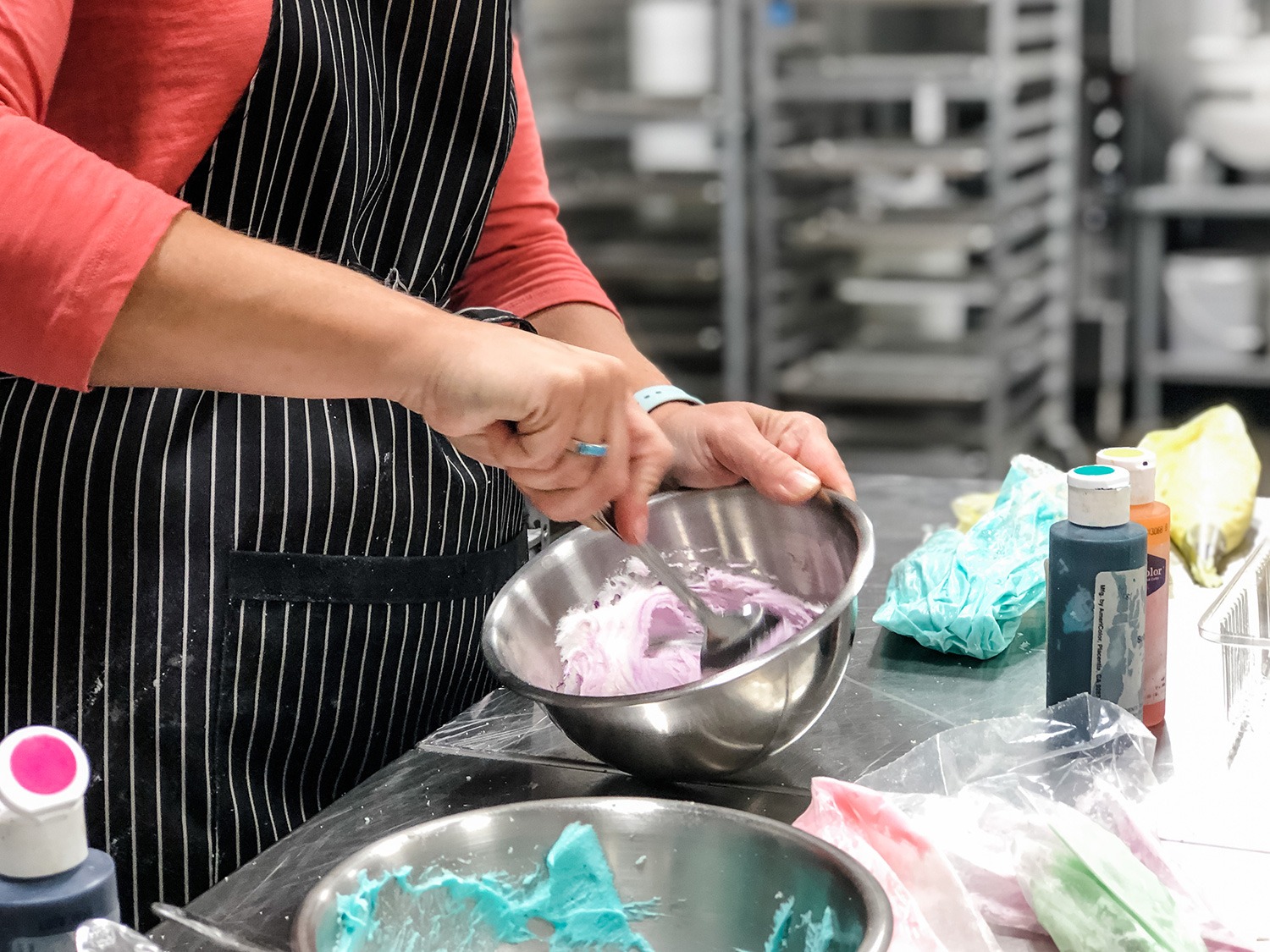 9. What is your favorite or most popular item?
Our best seller is the Dutch Letter cupcake, second best seller is the White Wedding Cake cupcake.
10. Best business advice received?
Family comes first.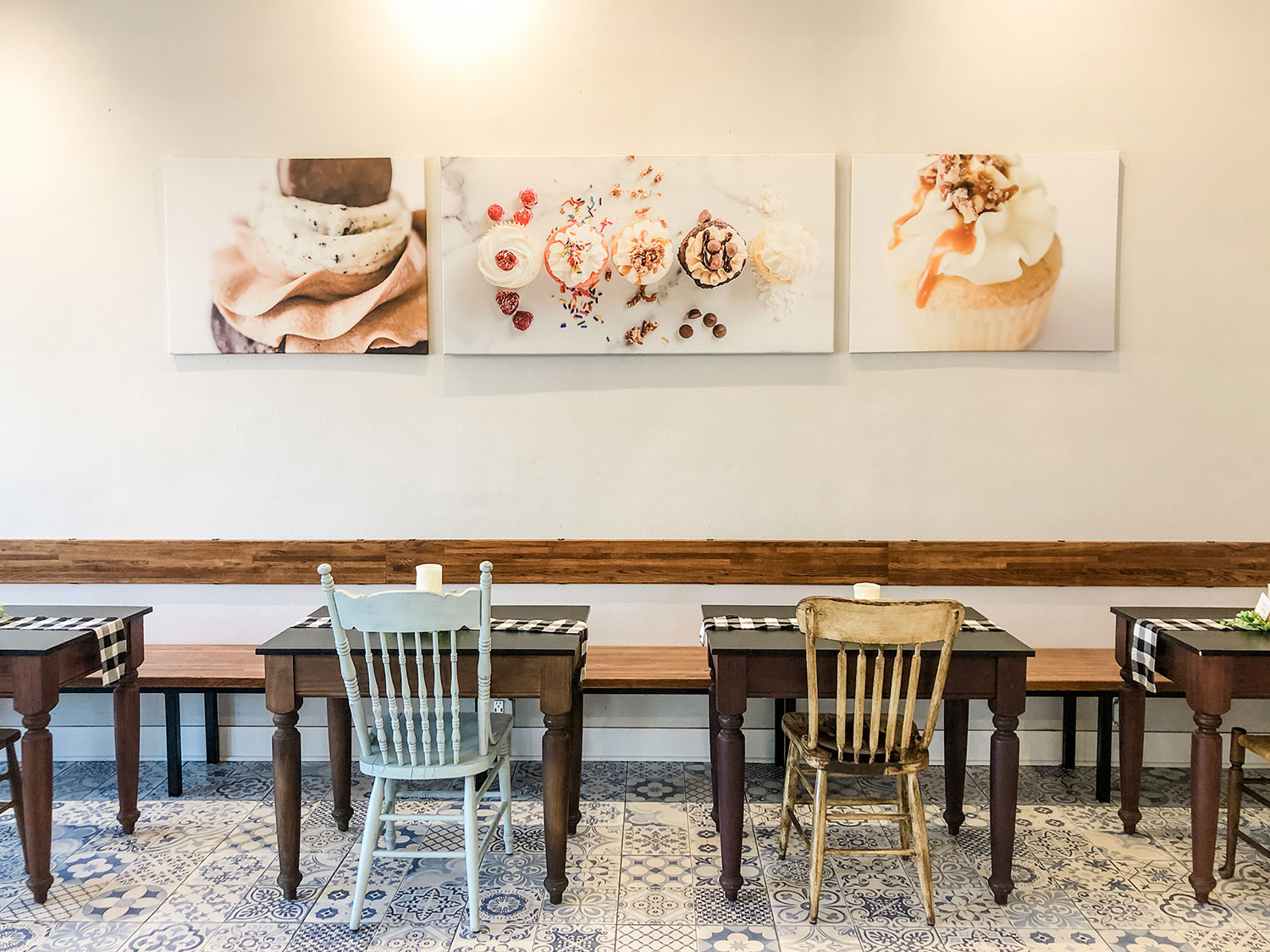 11. Tell us about your family.
My husband is Jason. My kids are Caleb (14), Adalynn (13) and Nora (10).
12. What are your hobbies/interests?
This is kinda embarrassing but one of my hobbies is eating. I love good food – whether it is sweet or savory. I also love to walk and read.
13. What is the last book you read?
Brunch at Bittersweet Café by Carla Laureano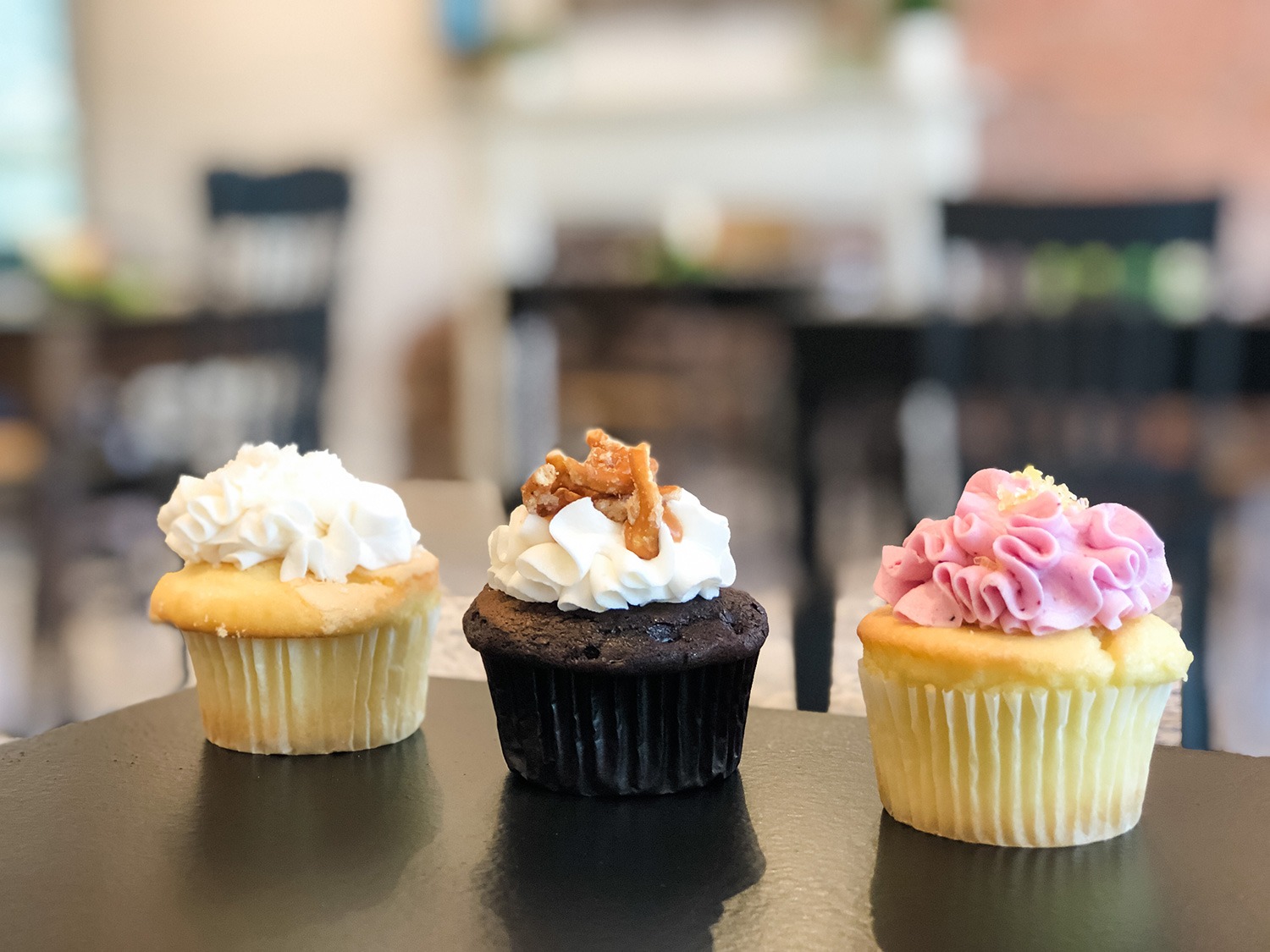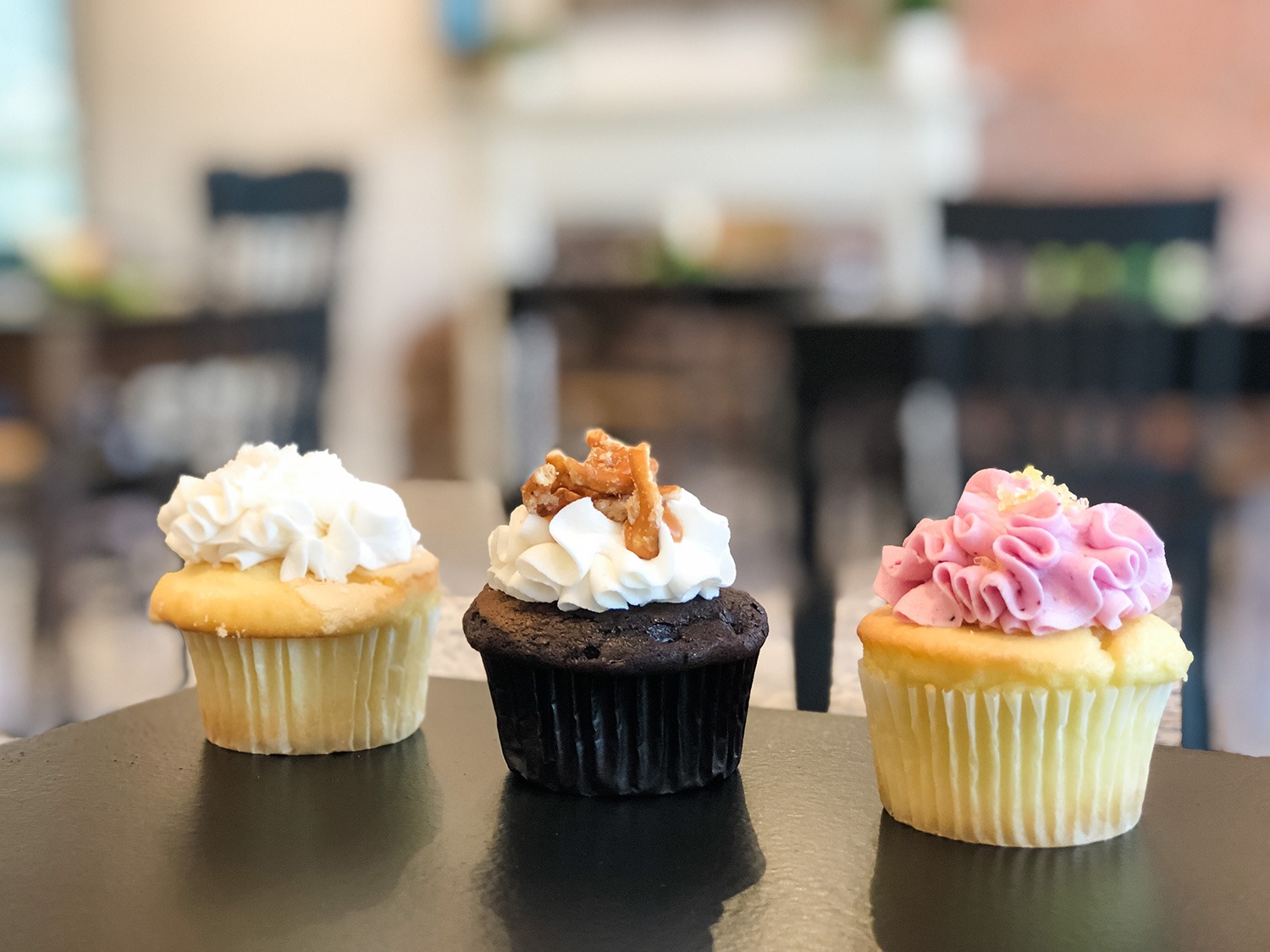 14. What is your favorite aspect about being in the Pella community?
I've lived in Europe for two years and fell in love with the beauty of the old buildings, brick and cobblestone streets, and adorable cafes, coffee shops and restaurants. Living in Pella brings me right back to those days. It is truly a unique, clean and fun place to
take a stroll, browse through the shops and grab a bite to eat. If you can't afford a European vacation, no problem! You can visit Pella instead.
As a downtown business owner, I am also very appreciative of the support we get from not only our locals and tourists, but those coming from surrounding communities.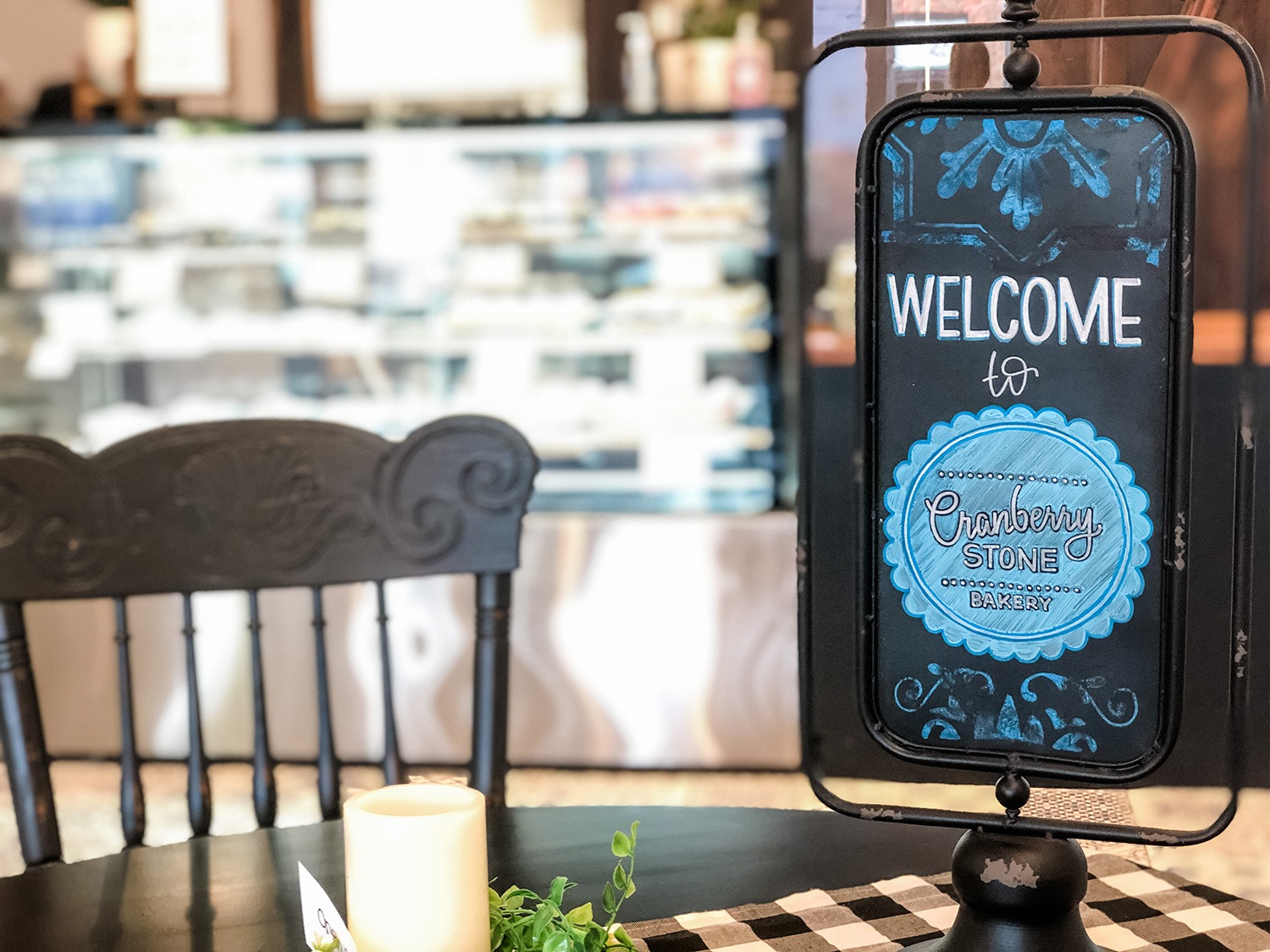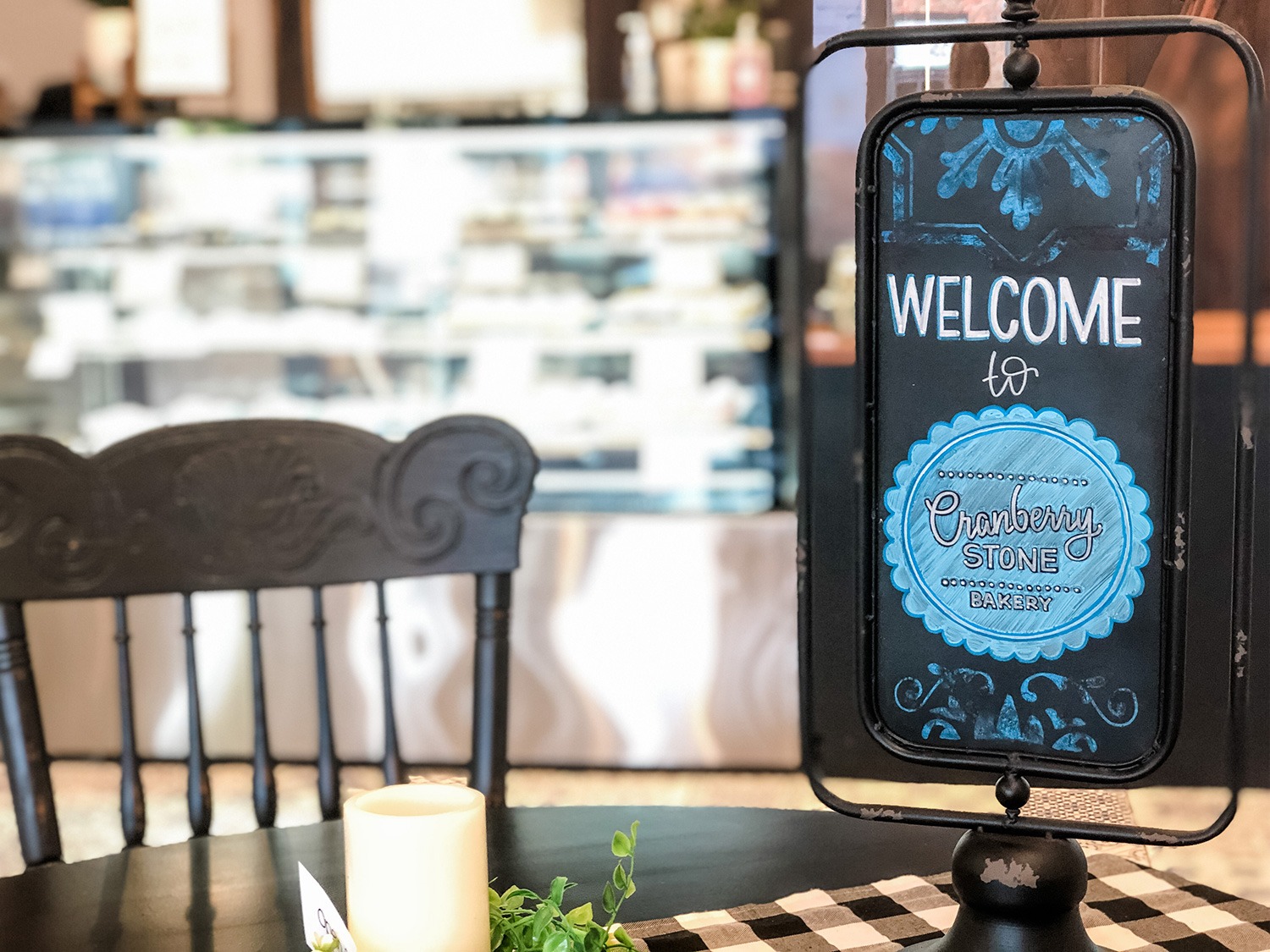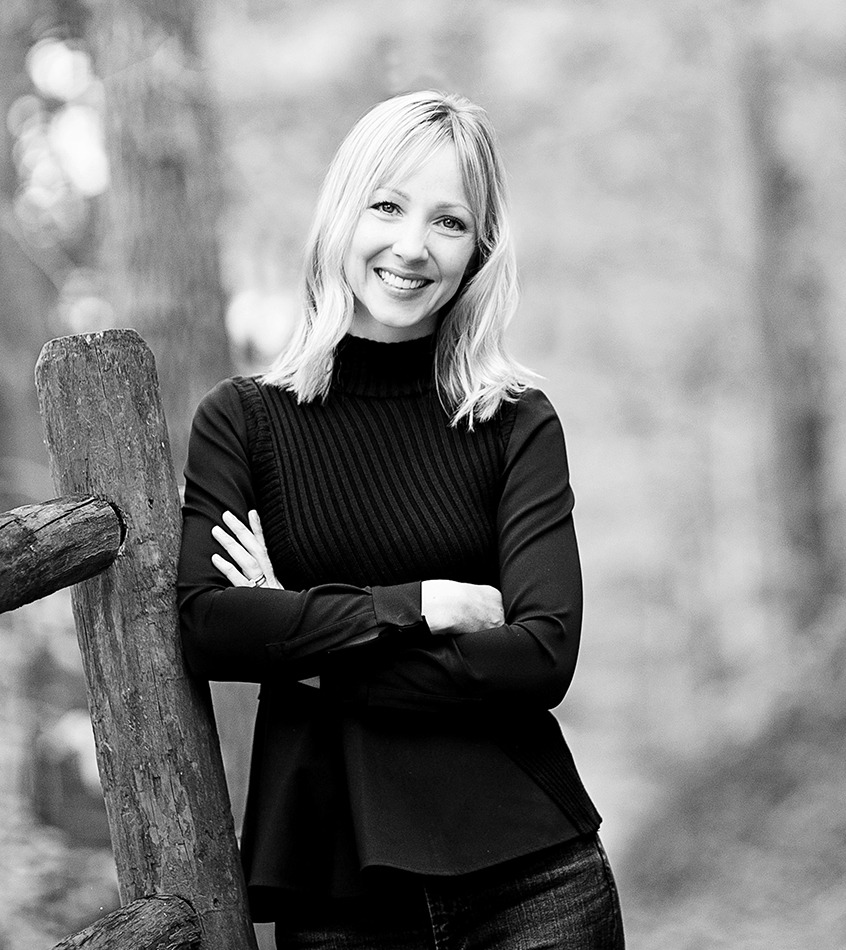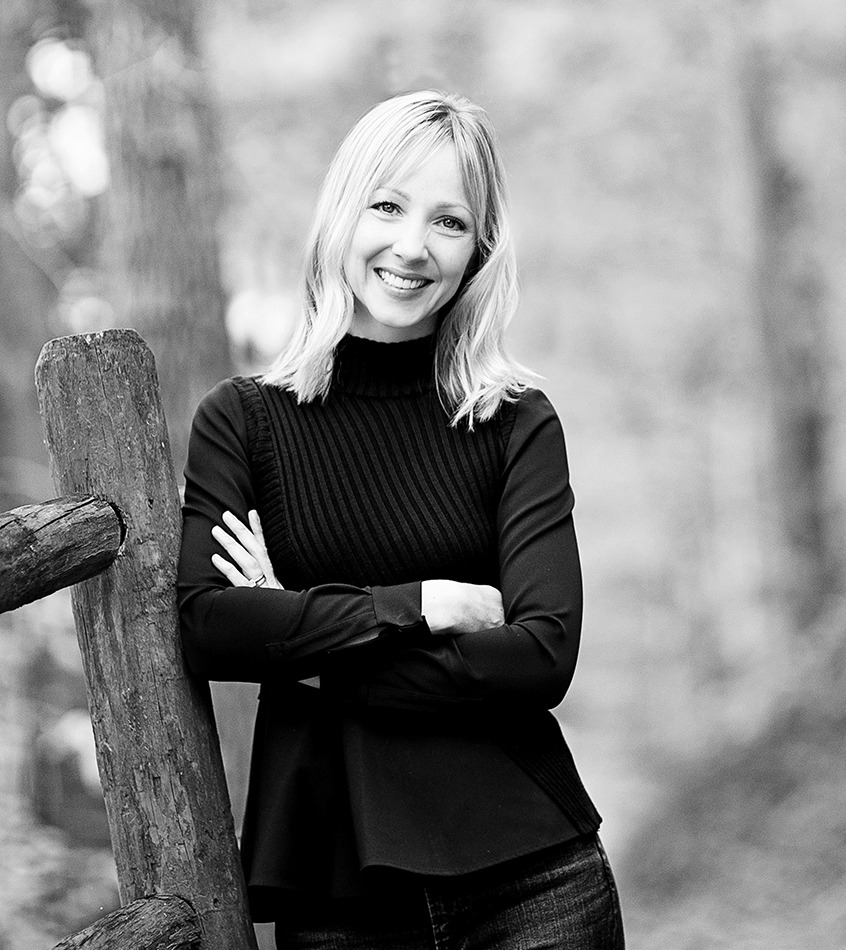 This post is by guest blogger and Pella native, Melanie (De Nooy) Mapes, who recently moved back home from the Chicago area with her husband and two children. Melanie has joined Century 21 Signature Real Estate and is a licensed realtor.