The Dutch Greeters elevated their game (Literally! We were in a loft!) as we welcomed new PACE Alliance Member Dutchman Disc Golf. We learned all about their business, Disc Golf and Pickleball offerings, and what makes them total aces!
Co-owners Chris Meyers and Jeremy Wetter formed Dutchman Disc Golf back in 2016.
"We were involved in the Disc Golf Club and knew that Disc Golf equipment was definitely something we wanted to offer and start selling locally. So, together, we created this partnership", said Chris.
After a few acquisitions, including the Disc Golf line of Pella's former sports store, Sport's Page, the entrepreneurs were stocked and ready to serve Pella and the surrounding areas with all their Disc Golf needs.
"This a part-time hobby business for both of us. We both have additional full-time jobs", Chris explained. He continued, "I jokingly tell people that I just do this so I can put "Co-owner" on my LinkedIn profile. But in all seriousness, I have always wanted to own a small business. I still have dreams of one day owning a full-time small business of some sort. That is a big life goal of mine. I am grateful for this opportunity and partnership with Jeremy and Dutchman Disc Golf. The opportunity to start small and be able to learn the ins and outs of owning a small business".
And learn the ins and outs they have as Dutchman Disc Golf started small and has grown into great success over the past seven years. They may have started small, but it didn't take long for the guys to know they needed a space to sell their products. The challenge? How could they manage a storefront and continue to work full-time with their careers? The solution? Partnering with another small business!
"We started renting a space within Iowa Bike Co. It's nice to have a space in the bike shop, especially with their extended hours. It brings in a lot of foot traffic without us having to physically run an individual store. We are grateful for the owner of Iowa Bike, Kris, our partnership, and the loft space he rents to us in the bike shop. This allows us to capitalize on foot traffic that we otherwise wouldn't have. This especially works great with our Pickleball inventory, which we only sell in-store, not online", explained Chris.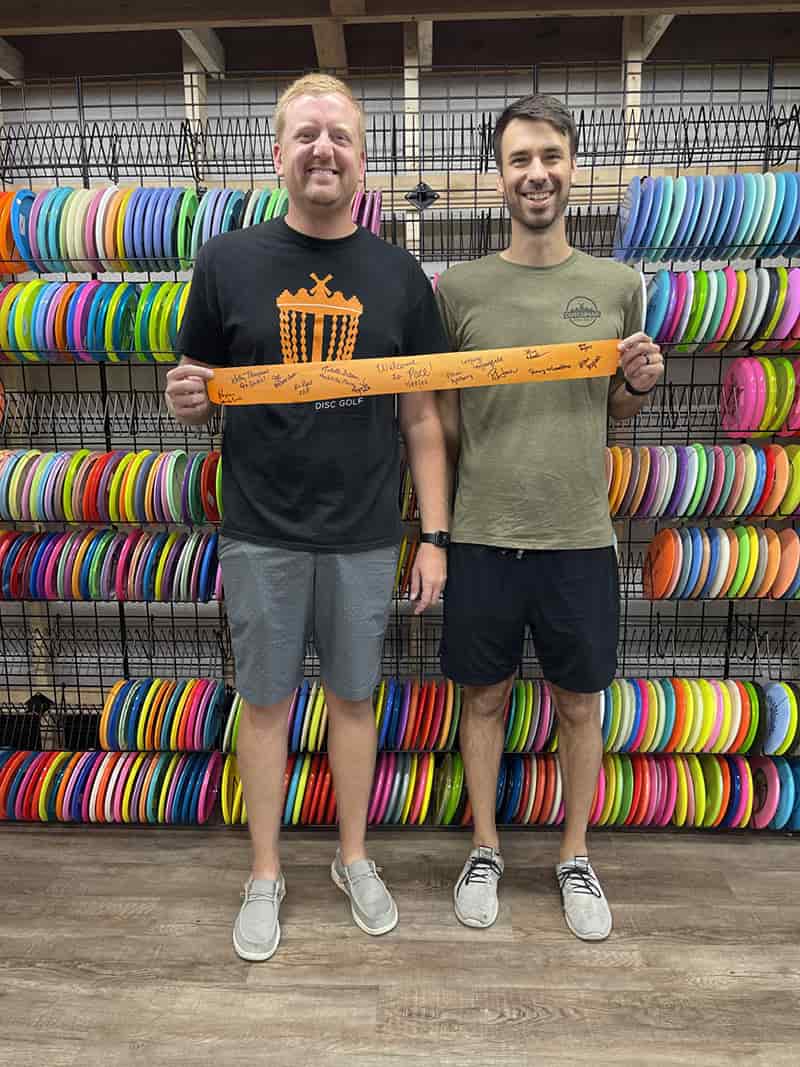 Dutchman Disc Golf offers disc golf equipment, including discs of all weights and colors, carrying bags, and more. They also see a very successful online business selling used discs on eBay. In recent years, they have extended their inventory to include Pickleball equipment, including paddles, balls, bags, accessories, and just about anything Pickleball you can imagine.
"We are a business that takes note and grows with the community around us. As sports change, we change our inventory to match. We also constantly look for ways to partner with other small businesses and organizations within our local community," stated Chris.
One such partnership these owners were able to develop is with Central College. Dutchman Disc Golf donated new baskets to the Central College Disc Golf course and aids in course maintenance. And the partnerships don't stop there. When it comes to working with other small businesses, Chris and Jeremy think outside of the box. Dutchman Disc Golf partners with two other small business Disc Golf shops for Co-op style ordering. This collaboration allows all three small businesses to take advantage of bulk ordering and reduced shipping costs.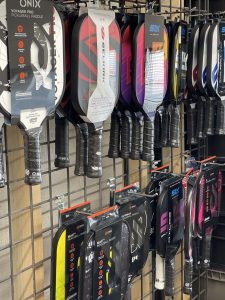 "Working with other small businesses provides a great sense of comradery and support. It's really encouraging that we can partner to help one another have successful businesses. This puts all of us in the game to compete with larger companies and thrive as small business owners", said Chris.
So Dutchman Disc Golf does some really cool things with Disc Golf, but what about the Pickleball side of things? Don't worry! They thought outside of the box for all things Pickleball, too! They offer Pickleball "Demo Packages" for members of the community.
Chris explained this different idea: "I will put together a demo package for you. Deliver a demo package to you to test. It is a duffle bag filled with balls, paddles, and everything you need for Pickleball. Once you test everything, you can order your equipment directly from the package, choose alternate options, or we can place a custom order for you."
"Ultimately, we want to see everyone get out there and fall in love with Disc Golf and Pickleball as much as we have. We work to make our local Disc Golf courses community and user-friendly. We offer start packages so people can explore these sports. We hope that everyone takes the chance to pop into the loft and check out what we have, whether you are a seasoned player or a first-timer with these sports", said Chris.
dutchmandiscgolf@gmail.com