Confidence is the most beautiful thing a person can wear, and the Dutch Greeters discovered just this as we welcomed new PACE member and business, Pella Skin Apothecary to Pella. Jamie Amble, owner of Pella Skin Apothecary, and her partner Taylor Brunsting are helping people rekindle confidence and sparkle through medical-grade spa services. From the minute we walked in the door, Jamie and Taylor met us with the brightest smiles, compelling laughter, and good vibes!
So, what exactly is Pella Skin Apothecary? First and foremost, it is a medical spa that provides a range of inner-wellness, beauty treatments, skin-care, rejuvenation, and medical-grade services only available under the care of a Licensed Medical Professional.
Jamie serves as both owner and Medical Director of Pella Skin Apothecary. Jamie is a Licensed Nurse Practitioner (for over 30 years). Jamie also completed extensive esthetic training (and continues to consistently attend classes to educate herself on the latest techniques and resources). She and Taylor (Licensed Nurse) first met at Pella Medical Clinics when Taylor became Jamie's nurse. Taylor also attended esthetic training and continues to hone her craft, which will allow Pella Skin Apothecary to expand its services.
Upon meeting one another, the pair became fast friends, sharing similar values, beliefs, faith, work ethic, ideas, and humor (perhaps the most important part).
"We work side by side and spend a lot of time together. Our idea of opening a medical spa in Pella started during COVID.", said Jamie. She continued "We saw a new world where all of a sudden we constantly looked at ourselves during Zoom calls, everyone was dealing with skin conditions and "maskne", and we saw people's confidence wane. The world was already dealing with a lot of emotions and this lack of confidence wasn't helping. As Taylor and I talked, we both saw a need to focus on skincare and esthetics right here in Pella. This idea served as a catalyst for building Pella Skin Apothecary as a way to help others gain back their confidence and feel good about themselves".
So, with those thoughts, Jamie and Taylor opened Pella Skin Apothecary. Pella Skin Apothecary offers a variety of services including: Botox, Injectable Fillers, Chemical Peels, B12 Injections, Micro Needling, HydraFacials, Derma Blading, Skin Resurfacing, Tattoo Removal, Vascular Concern Treatment, Men's Hair Care Treatments, and Laser Treatments. They also offer IV injection services, an IV therapy treatment with vitamin and mineral infusions that are vital for recovery after a massage, athletic training, migraine relief, and more.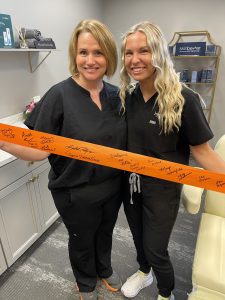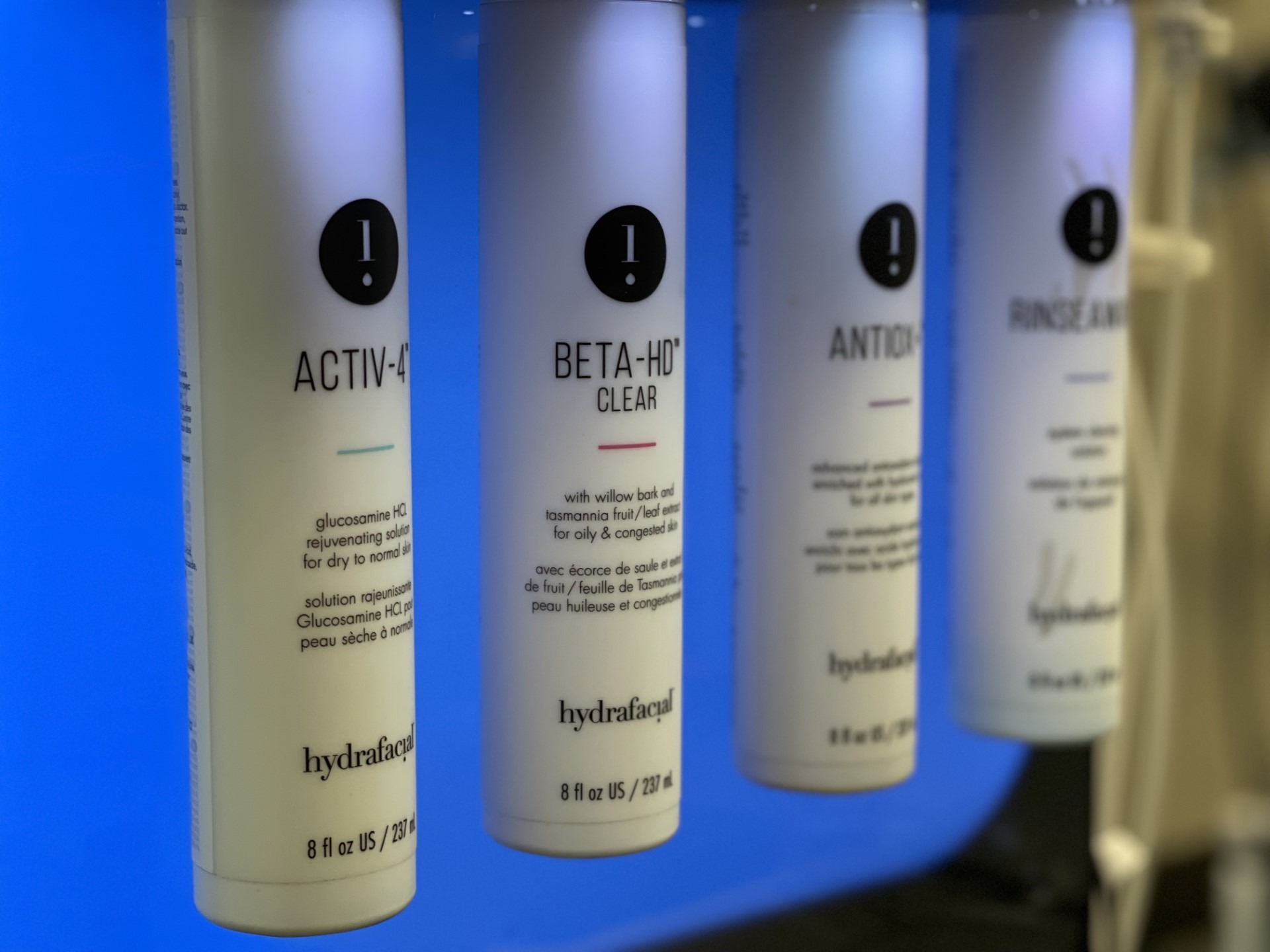 One of the biggest advantages at Pella Skin Apothecary is the availability of life-changing laser treatments, right here in Pella. These laser treatments (Spectrum Laser) provide results and remedies for a variety of conditions and problems. Laser services include: Laser Hair Removal, Vascular Concern Treatment, IPL (Intense Pulsed Light), Erbium Skin Resurfacing, Sun Spot Removal, Melasma Therapy, Spider Vein Dissolving, Fine-Line and Wrinkle Treatment, and More! "Our goal is to help women, and men, feel better about themselves, in their natural skin. We strive for natural-looking results, rejuvenation, and appearance. We want to renew and maintain confidence in everyone who comes through our doors.", says Jamie.
Another popular service at Pella Skin Apothecary is HydraFacials, with a variety of package options to choose from. These facial services are performed using an official
Hydrafacial
machine with patented Vortex-Fusion Technology to gently and effectively exfoliate the skin. The machine uses gentle and painless suction to remove impurities from pores. The skin's surface is then hydrated and boosted with a diverse selection of custom serums and moisturizers. (Several of us have had a HydraFacial from Pella Skin Apothecary and it is AMAZING…your skin will glow!!!)
Jamie and Taylor look forward to growing the business and continuing to add services. It is noted that currently, the Pella community must travel to Des Moines and beyond for similar services. Pella Skin Apothecary provides a local option for Pella and the surrounding area without sacrificing medical-grade care.
"We are so grateful for the opportunity to offer these specialized services right here in Pella. We feel like there is a need and we look forward to meeting and serving the people of Pella. We are blessed to rent a space within the Nourish Spa complex as our services pair nicely with the other services offered here", said Jamie.
Jamie and Taylor continue to work together at the Pella Medical Clinic four days a week while opening the spa on Fridays. And in their words " As our story continues to grow, we hope to share our time, talents, knowledge, and care with you and work together to help you achieve your goals and be your best confident self".
Open Fridays and Weekday Evenings (by appointment only). To learn more about their services and their good vibes contact them:
team@pellaskinapothecary.com
641.204.2624
700 Main Street Suit #105 Pella, IA 50219