As a parent, you want you children to have opportunities in life to reach their fullest potential, starting with a quality education. With a variety of education options for all ages and stages of life, Pella is sure to have everything you are looking for.
Preschool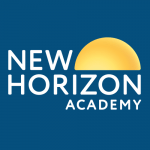 New Horizon Academy preschool classrooms are fun, happy, and engaging places where children explore, investigate, and discover. The preschool early education program supports each preschooler's emerging school-readiness skills, along with the development of important social and emotional skills in a supportive learning environment. For more information visit their website or call 641-628-4845.

Creation Station Christian Preschool, an affiliate of Pella Christian Grade School, offers a secure, loving Christian environment and teach with a curriculum rooted in God's Word.  Children grow academically as well as spiritually, socially, physically and emotionally through active learning.  Creation Station Christian Preschool offers Three-School, Preschool, Spanish Immersion Preschool and One to Grow On classes for children ages three, four and five years old.  All classes are held in the newly remodeled preschool wing on Pella Christian Grade School's campus.  To enroll or learn more, call us at 641-628-2414 or visit our website. ​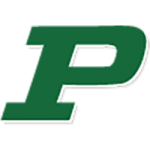 Pella Community Schools also offer preschool and prekindergarten programs for children ages four and up at Madison and Lincoln Elementary locations. Children learn by doing, imitating, observing, exploring, examining, experimenting, and questioning in activities and experiences planned according to his or her interests and home experiences.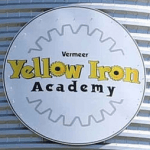 Vermeer Corporation's Yellow Iron Academy provides a safe, nurturing  and engaging environment for children to learn and develop their full potential. They provide childcare for infants to school-aged children, as well as preschool and kindergarten prep. Preschool classrooms focus on children's newly emerging skills and advanced use of language, math, and scientific thought. Multi-disciplinary learning centers encourage individual skills and emerging interests in academics, creative expression, and outdoor learning. The Yellow Iron Academy's state of the art facility opened in 2014. They are accepting enrollments from the community as well as employees at this time. See their website for more information.
Grade School & High School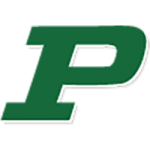 The Pella Community School system offers grade levels from preschool to 12, including two preschool through grade 3 elementary schools (Lincoln and Madison), a 4–6 building (Jefferson), a 7–8 Middle School and a High School.
Traditional reading, writing and math are critical components of a strong foundation in learning. Coupled with arts, sciences, music and physical activities, the programs make for well-rounded students. Numerous college credit classes, honors classes as well as special education classes are available.
The Pella Community High School has been recognized as a Blue Ribbon School because of their academic excellence. Championship football, soccer, music, basketball and swimming programs are just a few of the school activities that are available to students.
For Lincoln Elementary, call 641-628-3970. For Madison Elementary, call 641-628-4638. For Jefferson Intermediate, call 641-628-8267. For Pella Middle, call 641-628-4784. For Pella High, call 641-628-3870.

Pella Christian Schools is a place where your child can soar!  Students rise higher, fly together and soar in Christ as they experience a well-rounded curriculum, rooted in God's story that challenges students to develop their individual God-given gifts for a life of service in God's Kingdom.
Pella Christian Schools partner with families to provide a safe learning environment to over 800 students from Three School through 12th Grade on two campuses – Pella Christian Grade School and Pella Christian High School.  They have been recognized by the U.S. Department of Education as a School of Excellence as well as a Blue Ribbon School.
Pella Christian Schools offer excellent academics rooted in a Biblically-based, Reformed perspective.  School-wide chapels, discipleship groups, numerous college credit classes, special education classes and two language tracks – English and Spanish Immersion, award-winning music ensembles, excellent speech and drama productions and top-rated athletic programs – Pella Christian Schools has the programs to help students soar.
For more information, call us at 641-628-2414 (Pella Christian Grade School) or 641-628-4440 (Pella Christian High School).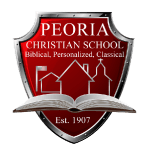 Peoria Christian Grade School is located about 9 miles northeast of Pella and offers Christian elementary education for grades K-8. For Peoria Christian School, call 641-625-4131.
Pella offers a thriving home education community with a support group named PEACE – Purposeful Education And Christian Encouragement. This organization is comprised of over 60 families who are home educating more than 200 children. PEACE provides educational and support activities such as a monthly Mom's meeting, children's choir, cooperative classes, and monthly field trips. For information on home education in Iowa, contact the Network of Iowa Christian Home Educators (NICHE) at 800-723-0438.
General Education Degree (GED) classes are offered on a continuous enrollment basis at the Pella Community High School. The classes offer two testing dates each semester. For more information, call Brian Huddle at 641-628-3870.
Post-Secondary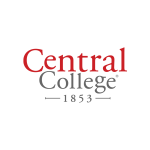 Central College, a private, liberal arts college, is coeducational and residential, offering a 169-acre campus with 45 buildings for its student body of 1,500. Majors are offered in 36 subject areas, the most popular being business, education and exercise science. Pre-professional advisory programs are also available. About 97 percent of all graduates are employed
in career fields of their choice or are enrolled in graduate or professional schools within a year of graduation. Nearly half of Central's students study abroad at one of nine international sites in Europe, China and Mexico. In addition, students have the option to spend a semester doing internships at various U.S. sites including programs in Washington D.C. and Chicago, and during their study abroad experiences. Students gain valuable experience outside the classroom in a variety of ways including; internships, service-learning, practicums, research, extra-curricular activities as well as campus leadership positions.
Central received the state's first leadership in energy and Environmental Design (LEED) award from the U.S. Green Building Council for the renovation of the Vermeer Science Center in 2003 with a silver rating. Since, the college has added two additional LEED-rated buildings with the state's first residential gold-rated building for Howard McKee Hall and a platinum rating for the Roe Center academic building.
Founded in 1853, Central is affiliated with the Reformed Church in America. For more information, call 877-462-3687.
Contacts
New Horizon Academy— 641-628-4845
Creation Station Christian Preschool— 641-628-2414
Vermeer's Yellow Iron Academy— 641-621-8940
Jefferson Elementary School— 641-628-8267
Lincoln Elementary School— 641-628-3970
Madison Elementary School— 641-628-4632
Pella Middle School— 641-628-4784
Pella High School— 641-628-3870
Pella Christian Grade School— 641-628-2414
Pella Christian High School— 641-628-4440
Peoria Christina Grade School— 641-625-4131
NICHE of Des Moines— 800-723-0438
GED Classes | Pella High— 641-628-3870
Central College— 641-628-9000