#NewBikeDay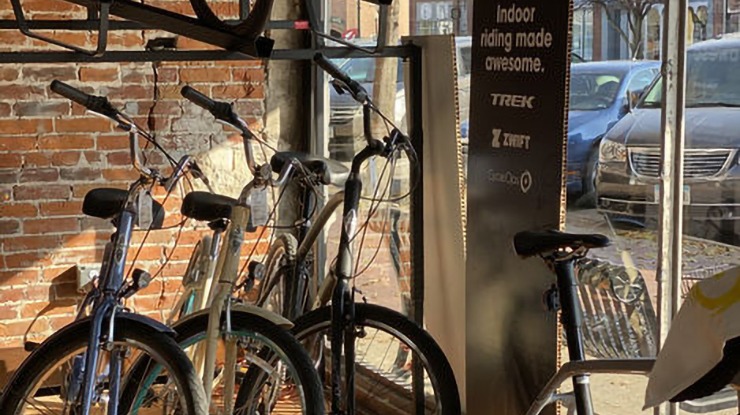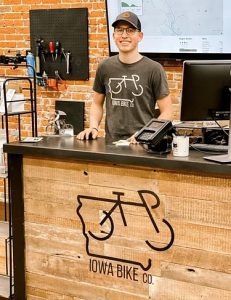 You know that feeling you get when you're forced to replace a leaky dishwasher or the furnace because it blew, well, getting a new bike is the exact opposite. Kris Van Gent, owner of Iowa Bike Co., said that he sells bikes every day, "but you get a new bike just a handful of times in your life, and it's an exciting thing…it's FUN!
The cycle of purchasing a new bike falls into 3 – maybe 4 categories:
Kids get a new bike every 3–5 years as they grow
Couples get married and purchase a pair of bikes
Friends get into riding and you need a bike to join the club
Empty nesters want a new hobby
Van Gent started posting pictures on social media of people and their new bikes to boost their marketing and show off the faces of happy customers with the hashtag #NewBikeDay. But he admitted that it's when the riders come back after a month or two to share that they've ridden 100 miles or transformed their daily routines with biking and have lost some weight – that's where the real joy shows.
"Our goal at Iowa Bike Co. is to get more butts on bikes and #NewBikeDay is the fruition of that journey," said Van Gent.
Iowa Bike Co. hosts several events for the growing biking community and is closed Mondays to ride. Find more information here.
---
12 Fun Facts About Bikes
By Bill Bone
The longest "tandem" bicycle seated 35 people, it was more than 20 meters long
You can fit about 15 bicycles in the same space that one car occupies
It is 20 times cheaper to maintain a bicycle than a car
If the number of cyclists was tripled, the rate of motorist-bicyclist accidents would be cut in half
The world manufactures about 100 million bikes each year
Bicycle delivery services have become a significant industry over the last 30 years
The word "bicycle" was not coined until the 1860s
The Tour de France was established in 1903
China boasts more than a half billion bicycles
In America, people use their bikes for one out of every hundred trips
The fastest bicyclist is American rider, John Howard
There are twice as many bicycles in the world than cars